You can take customer service to a whole new level by reducing your incident resolution time by integrating Zoho Assist with ServiceNow. With this integration, you can conduct a remote support session or even launch a screen sharing session for training or demo related purposes right from the ServiceNow incidents. Once the session ends you may update the incident state, short description and add session notes to be stored in the incident records.

Steps

​

To use Zoho Assist from ServiceNow incidents you should,

Steps
Once you log in to your Zoho Assist account, go to Settings
Choose Integrations under General.
Click on Configure given beside ServiceNow.
Enter your company name and click ENABLE.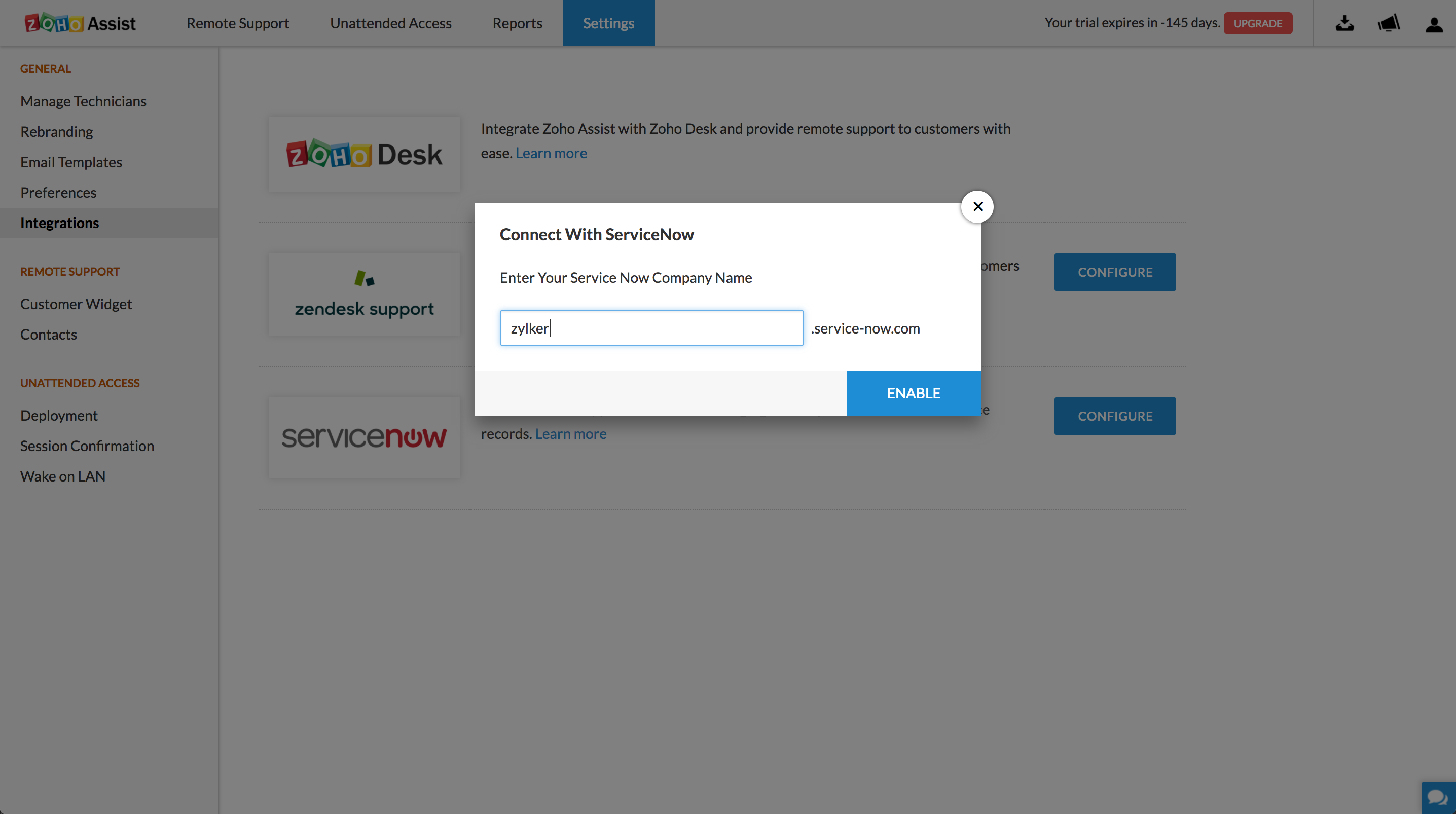 Now log in to your ServiceNow account and click Allow.
How to install Zoho Assist App in ServiceNow
Go to store.service.com and install ManageEngine Zoho Assist.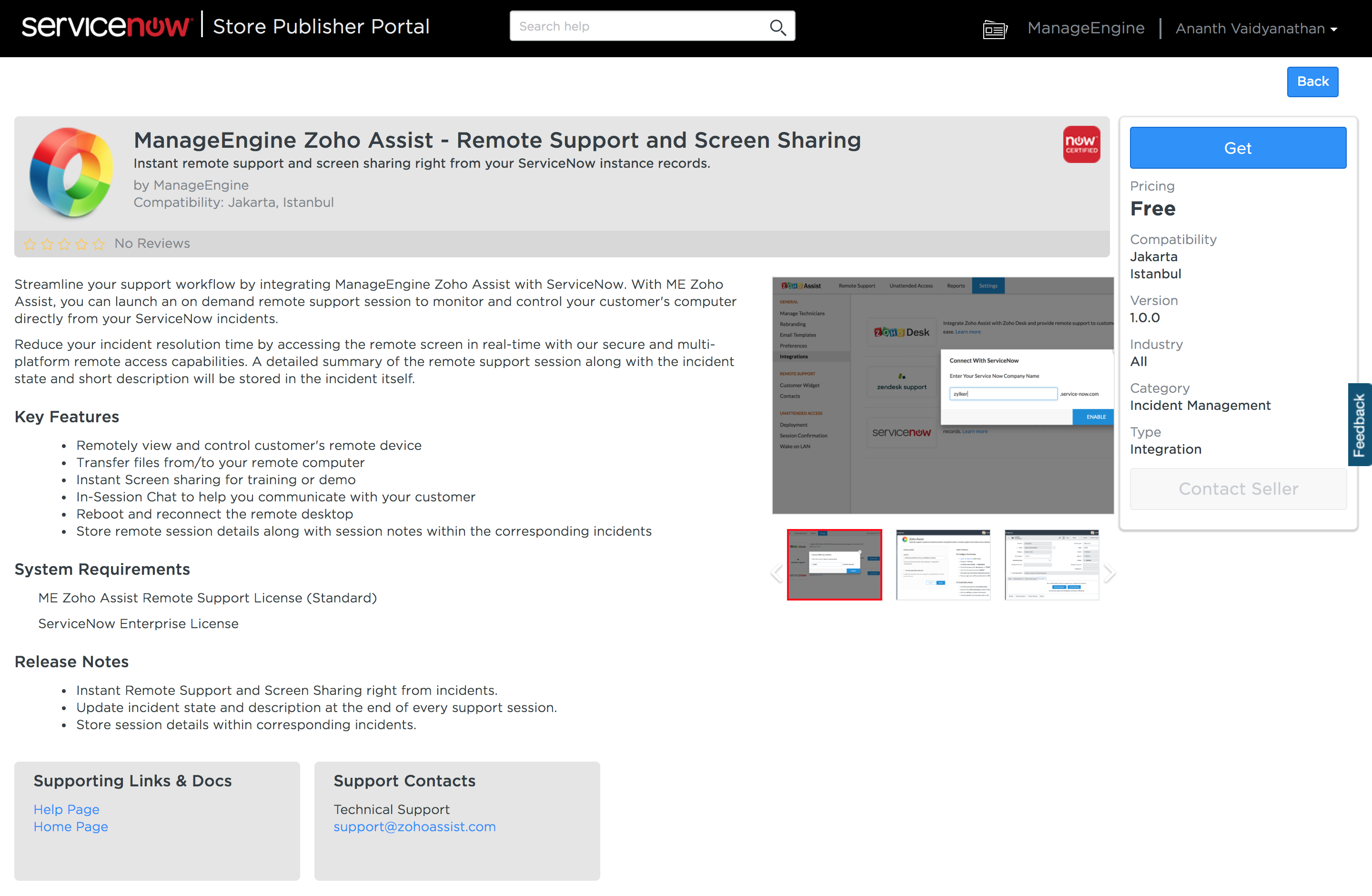 Once installed, go to Setup under ManageEngine Zoho Assist module.
Copy paste the API Key generated in Zoho Assist website and click Save.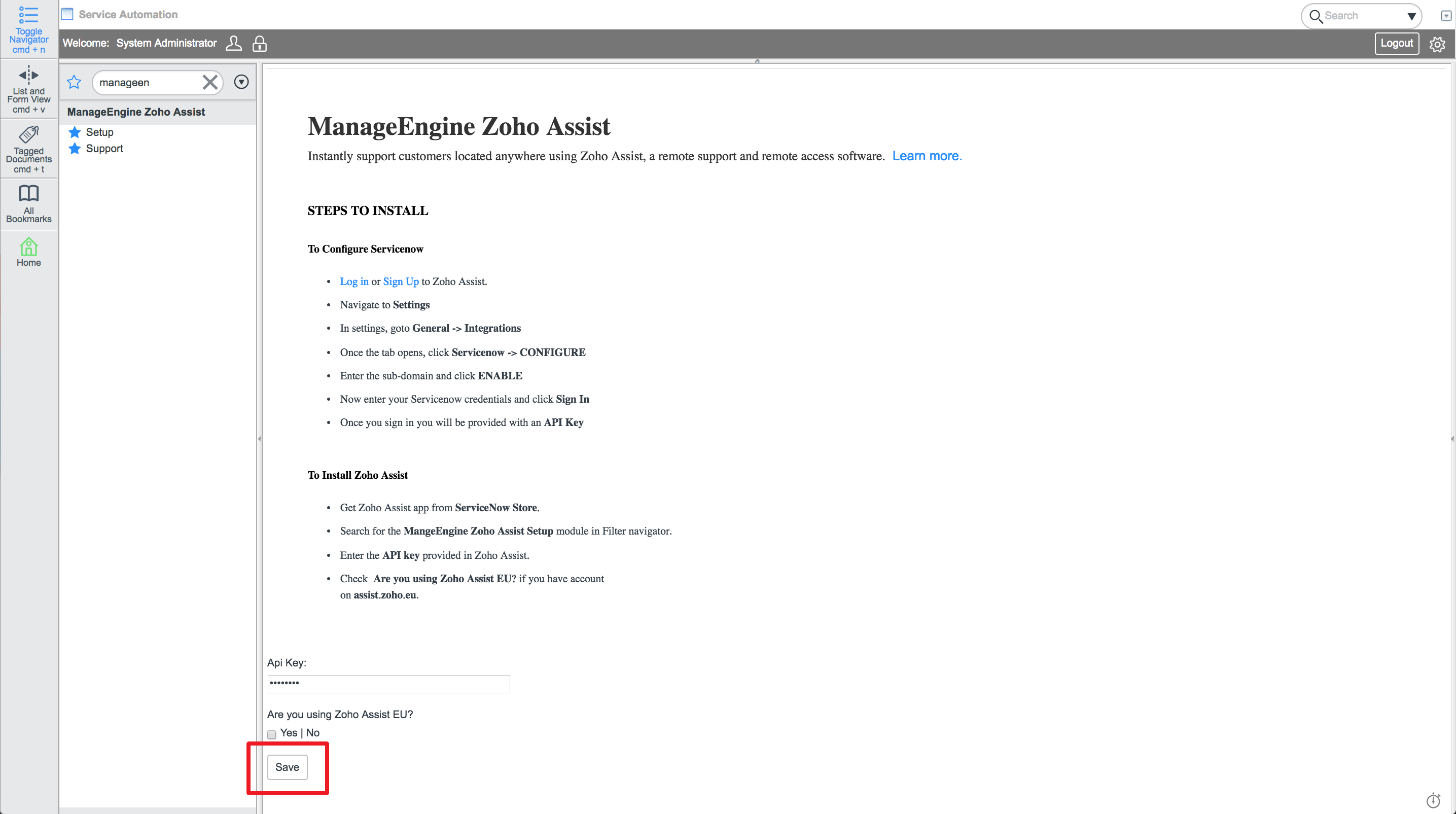 How to start a remote support/screen sharing session
Go to any Incident and choose either Access Remote Screen or Share My Screen.
Click on Start Session.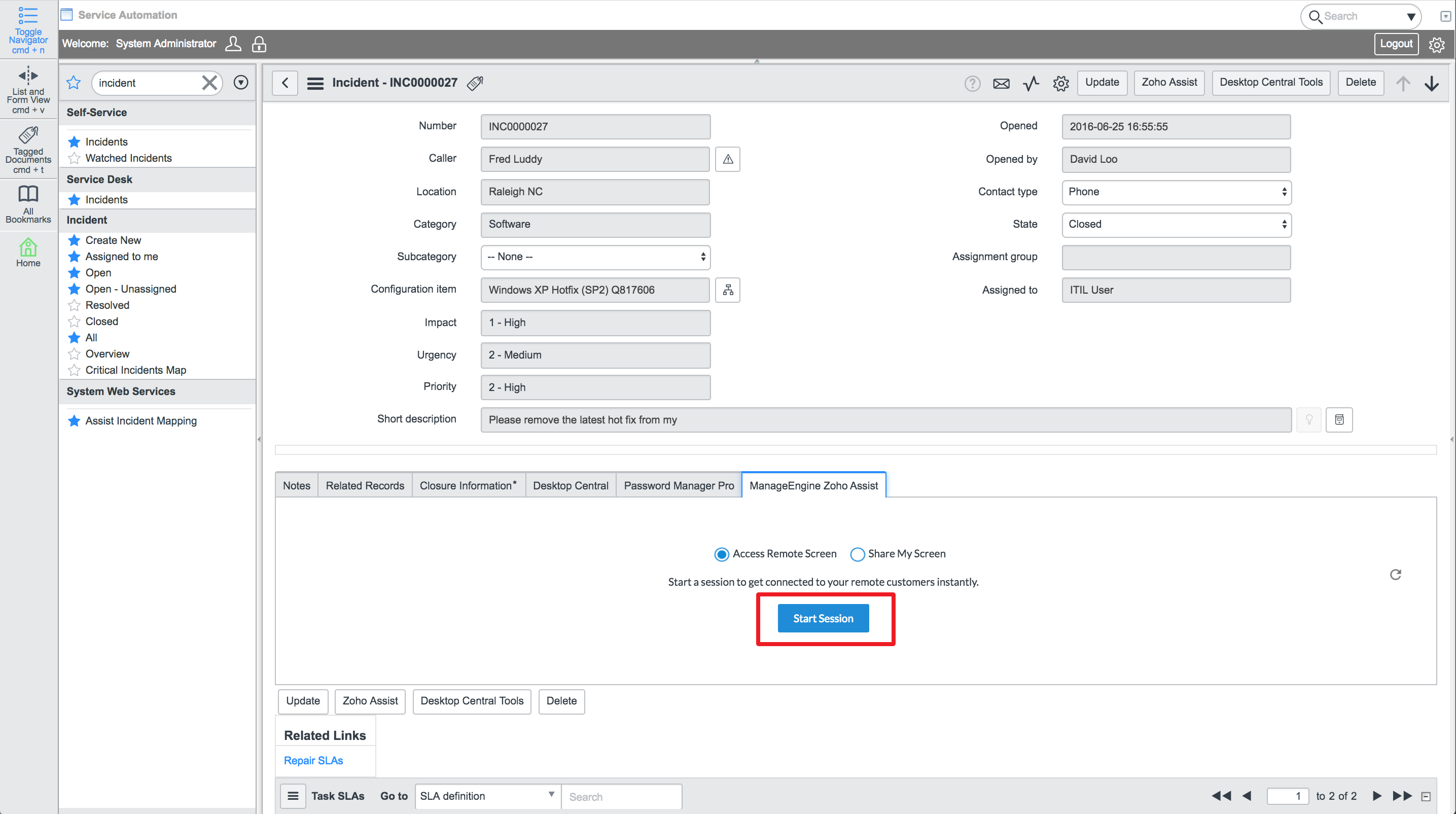 An email invitation will be sent to your customer to join the remote support session along with the incident details.
The remote support/screen sharing session will begin once your customer joins the session.
Once the session ends, you can update the incident state, short description and session notes for the corresponding incident from Zoho Assist Technician Console itself.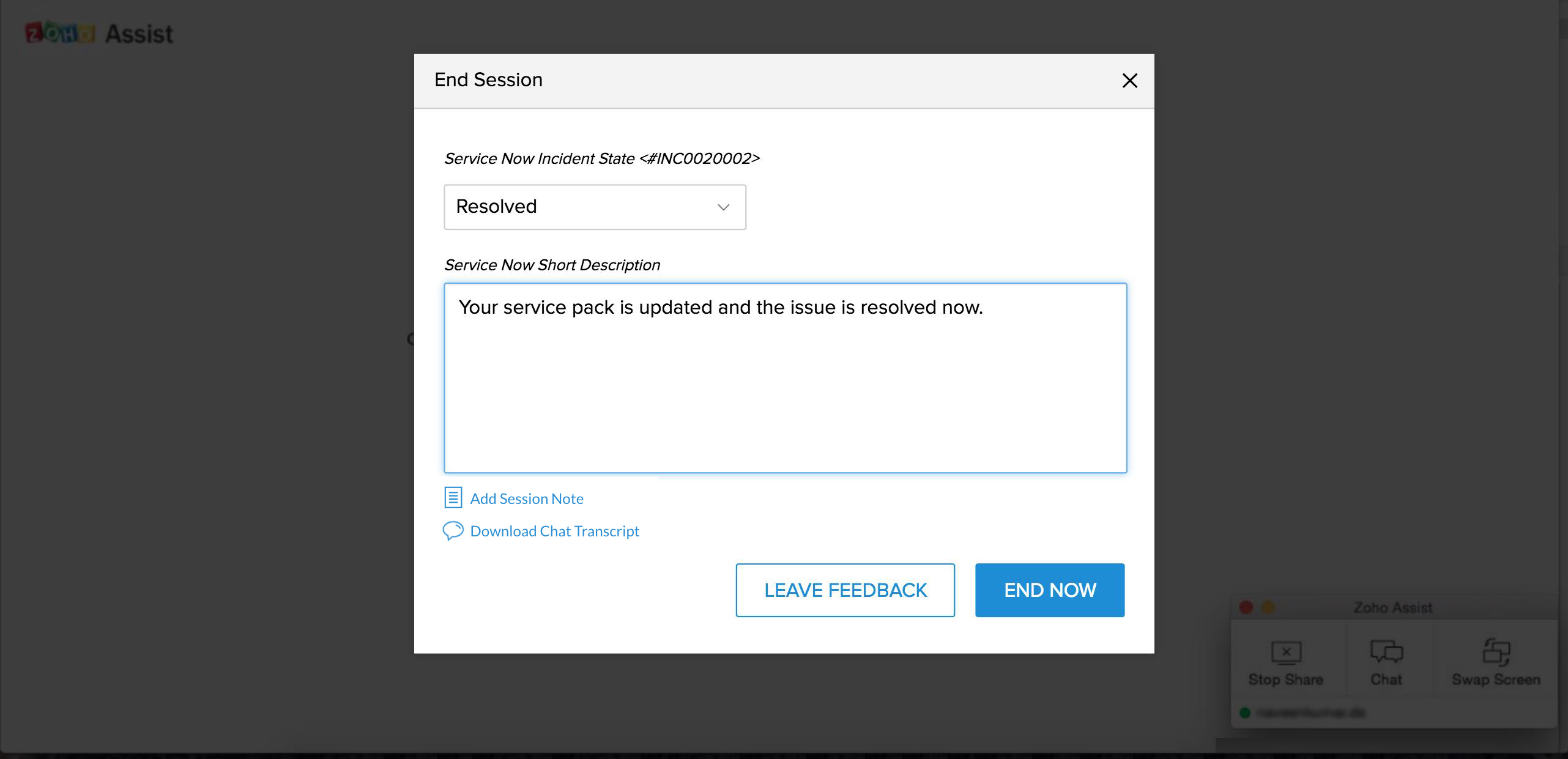 Note:
Only users with the below assigned roles can conduct Remote Support/Screen Sharing session from ServiceNow.
x_manen_assist.AssistUser
x_manen_assist.AssistModerator
x_manen_assist.AssistAdmin