Understand rich text field
Understand rich text field
The Rich Text field enables your users to enter rich-text, i.e., text that's in the Rich Text Format (RTF).
Character limits
The rich text field can accept an input that takes up to 64 Kilobytes (KB) of space.
Support for keyboard shortcuts
When your users access the rich text field from a web browser and enter data, they can format the entered text using the key combinations (or keyboard shortcuts) that are commonly supported in most Text Editors. For example, they can embolden text using Ctrl+B in Windows and Command+B in Mac. Below is how a rich text field looks on a form accessed from a web browser: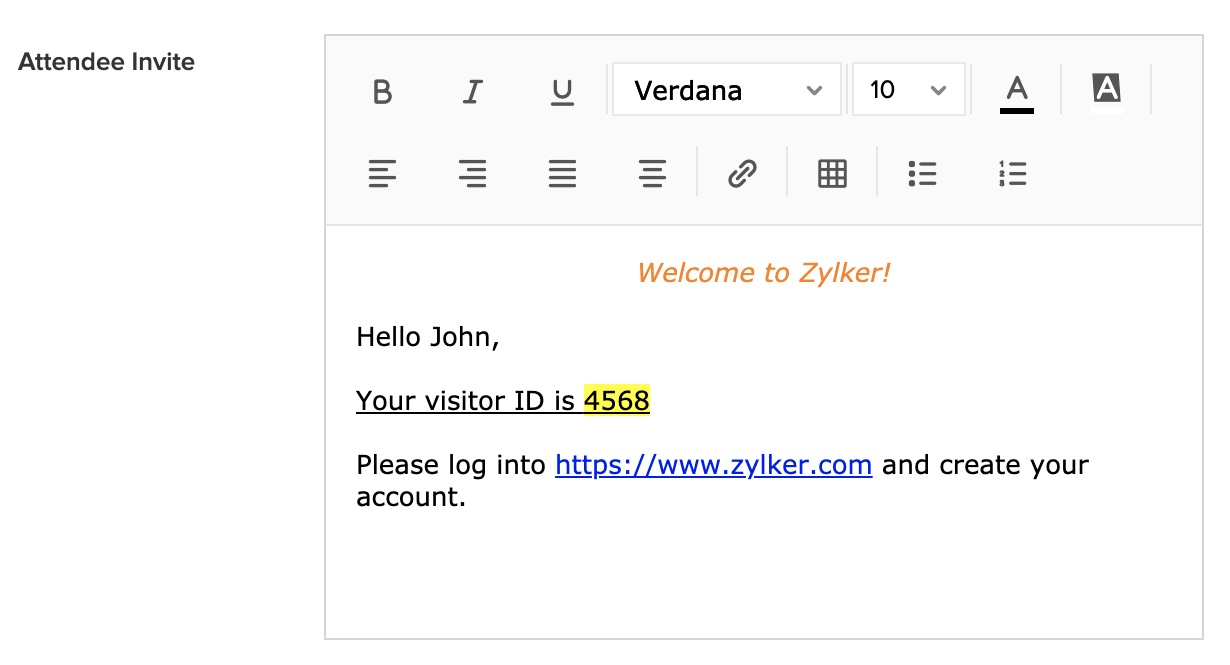 Features
Zoho CRM Training Programs

Learn how to use the best tools for sales force automation and better customer engagement from Zoho's implementation specialists.

Zoho DataPrep Personalized Demo

If you'd like a personalized walk-through of our data preparation tool, please request a demo and we'll be happy to show you how to get the best out of Zoho DataPrep.

---
Zoho Sheet Resources
Zoho Forms Resources
Zoho Sign Resources
Zoho TeamInbox Resources
Zoho DataPrep Resources
Related Articles

Understand add notes field

Understand add notes field The Add Notes field enables you to display a note on your form. You can use it to provide any instruction or additional information to your users, and thereby assist them in submitting data through your form. You can have ...

Understand field navigation

What Does This Page Cover? Learn about navigating your Creator fields using the TAB key and also a combination of arrow keys with special keys (Option key on Mac or the Alt key on Windows), thereby making it easier and beneficial to users who prefer ...

Understand Changing the Field Type

The Field type property enables you to change a field in a form into another type of field. The following table lists the available field type conversions. Refer to this page to learn how to change a field to a different type. Type of field Available ...

Understand OCR field

The OCR field enables you to perform optical character recognition on an image. In other words, it extracts text from the images stored in an image field. For example, you can use the OCR field to extract the text from the images of invoices, ...

Understand sentiment analysis field

The Sentiment Analysis field enables you to determine if the sentiment of the text in a single line or multi line field is Positive, Neutral, or Negative. For example, you can find out the sentiment of your customer's feedback. As its value is ...