A record in Zoho Creator is a row of data submitted through a form. The data submitted through a form is stored in the application itself and reports help present it in a meaningful way.
Who can add records?
The application owner
Shared users whom you've given permission to add records in the required form
Adding records to a form
Access your application:

Visit your Creator Home, then select the required application
If you're editing the application, you can click the Access this application button in the top-right corner of the Design page:

Select the form where you want to add records
Enter the required details in the fields and then click Submit. Below is an example of how the Add Faculty form in the Education Management application looks:

A red asterisk (*) indicates that the field is mandatory.
What happens after adding a record?
You can view the records using reports. This includes the default list report that Zoho Creator automatically creates for each form, or any other report you create. You and your users can also add records while accessing reports. Clicking the Add (+) button in the report's header will open the form.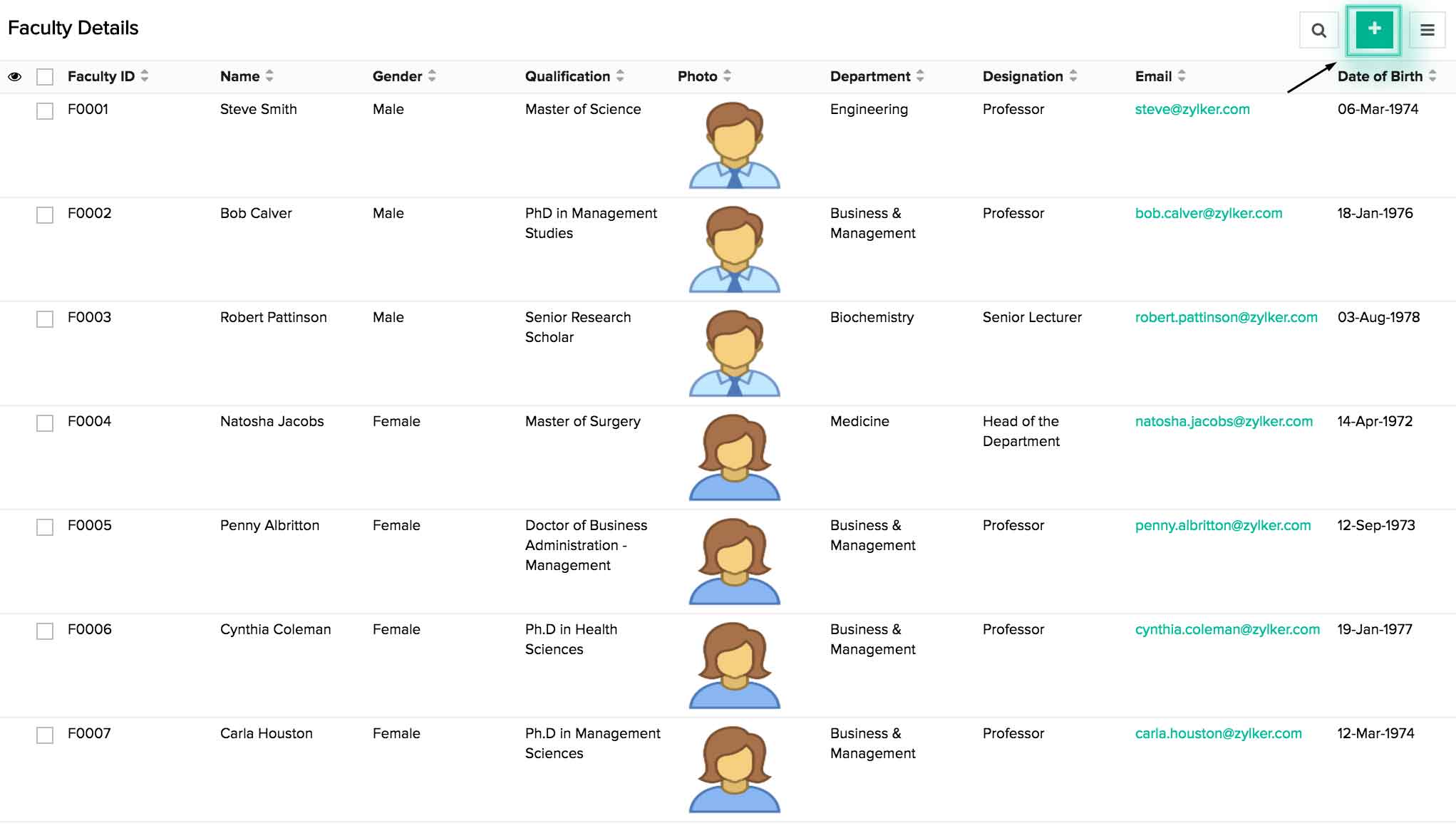 While accessing reports, you can also perform other actions such as view, edit, delete, search for and duplicate records, as well as import data from spreadsheets. Learn more