Reorder the modules by dragging and dropping based on your order of usage and preference. Hide those modules that you don't wish to view, all the unselected tabs will be hidden from all users.

Change the order of the Related Lists such as the Attachments, Open Activities, Closed Activities, etc., for records in each module. Show or hide some of the related lists as per the organization's business requirements. Also, customize related list columns to view only the details you require.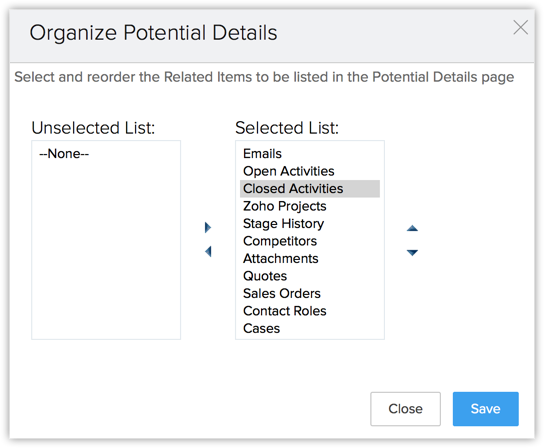 Customize the way you view the records by sorting, categorizing and prioritizing them as per your preference. Choose from three different options:

List View - View the records in a sequential manner or filter them by choosing a predefined criteria or customizing the criteria based on requirement.

Kanban View - Create a card-based view by categorizing the records to view them in an organized manner under different columns.

Canvas View - Use predefined templates or design your own canvas using the design tools that give you innumerable options to personalize the record view.

Customize the content in a record page for different users with the help of page layouts. Use the page layout editor to add, remove, or reorder actions, fields, and sections on a record's detail page. In addition, make your layout completely dynamic by using conditional layout to govern what is displayed based on the field values that is entered.

Set validation rules to verify that the data a user enters in a record matches the standards you specify before the user can save the record. Validation rule will evaluate the data in the fields and return the value in the form of True or False. Also choose whether the alert message should be displayed to the user when the condition is True or False.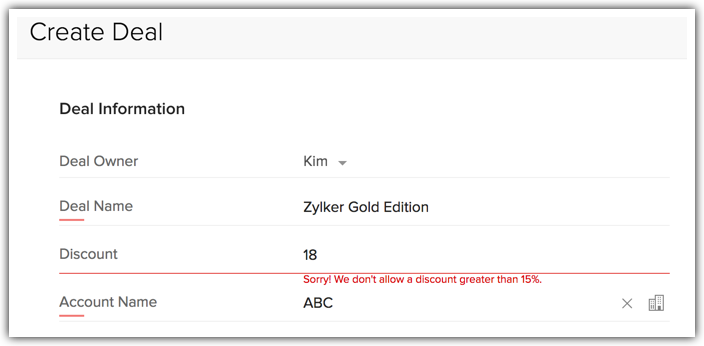 Drag and drop a secondary form or table to include multiple line items within the primary form. Use a subform within the layout to include additional information as a separate section in the layout.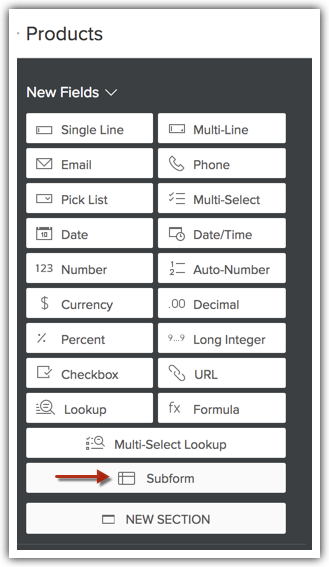 Connect your CRM data with external URLs, third-party applications, or other back-end services with the help of custom links. Use custom buttons to give users access to other web pages or applications right from within the CRM.