Automate.io is a third-party service that enables you to connect multiple cloud applications and automate tasks between them. You can use Automate.io to create either one-to-one integrations or multi-app workflows as bots.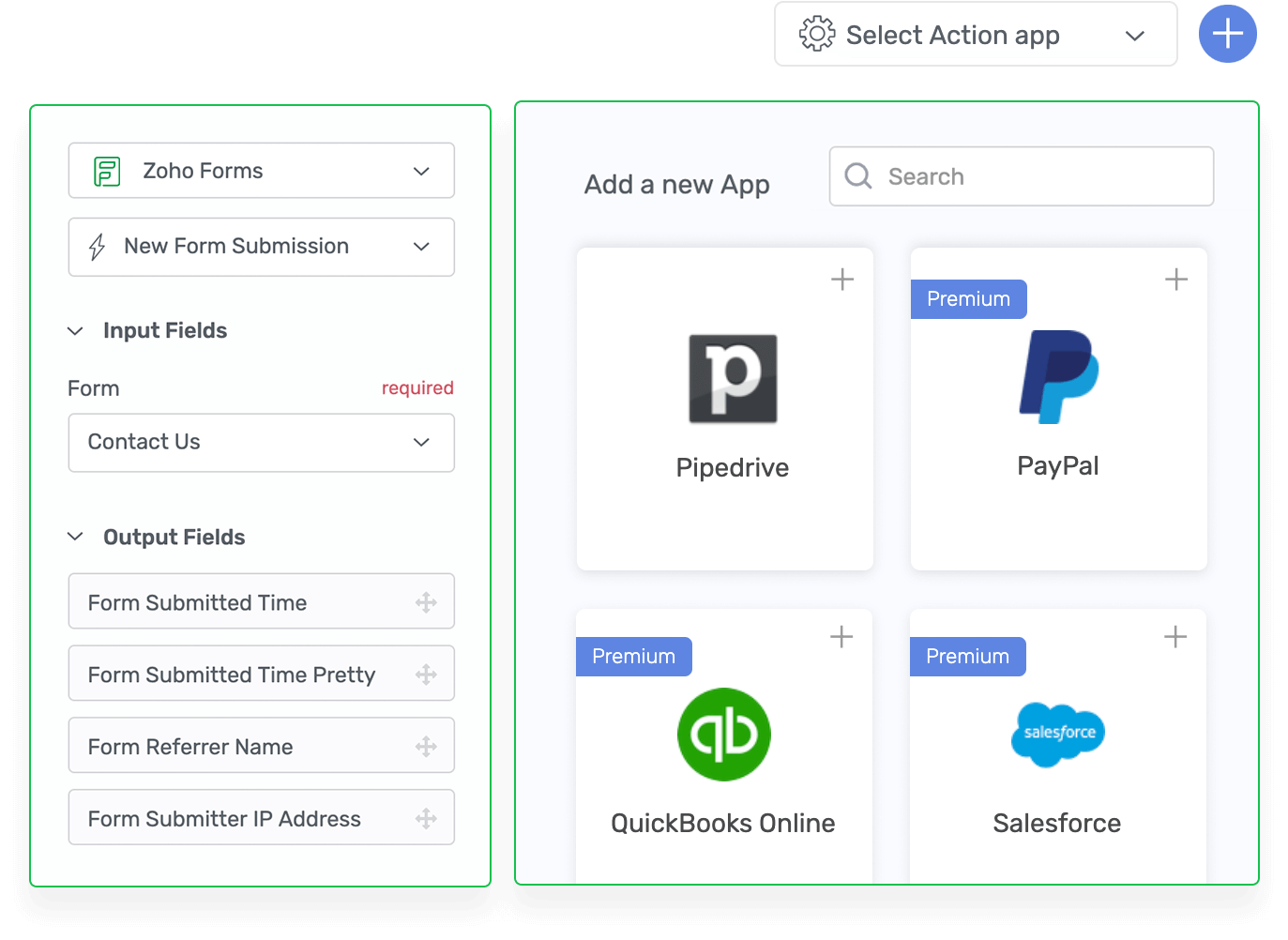 Using Zoho Forms with Automate.io

For this, you need to have an account on Automate.io. Sign up for a free account here.
Connecting Zoho Forms to Automate.io
Login to your Automate.io account.
Navigate to the Apps tab and click the + button.
In the Add a new app pop-up, search for Zoho Forms, and select it.


Select your domain and click Authorize.
Fill in your credentials and click Sign In.
Allow Automate.io to access the data from your Zoho Forms account by clicking Accept.
Click Save after the authentication is successful.

Creating a bot with Zoho Forms on Automate.io
For creating a bot, you will need to set up a trigger and action(s). To know more about these terms, click here.
To create a new bot,
Click Create a bot at the top-right of your dashboard.
Enter a name for your bot.
Select your Trigger app from the drop-down menu. Here it is Zoho Forms.
Select the trigger event as New Form Submission.
Under Input Fields, select a form from the Form drop-down.