Transform the time-consuming "collect, stack, and enter" paper form workflow into the much simpler "capture, store, and process" paperless approach with Zoho Forms.


With our easy-to-use form builder, creating a form is simple, with no downloads or installations required.
You can build a form, share it, and start collecting data in just a matter of minutes.
Key Features in Zoho Forms
Go through our
User Guide
to learn everything there is to know about setting up an online form and use Zoho Forms to its fullest potential.
Creating a form should be simple and easy. With our dynamic drag-and-drop interface, even building a complex form is effortless. From a collection of 30+ fields available in our form builder, pick the fields of your choice and ask your audience
the right questions. Moreover, you can
customize the properties
of every field that you use.
Customize the look and style of your form
Looks do matter! To generate the responses that you intend to collect, grabbing your audience's attention is crucial. You can apply your brand's style to your form and impress your website visitors. Include logo and images, modify the fonts, alter the field label's color and add other styling effects to your form. With our exceptional
themes
builder, design customization can be done without having to write any code at all. You can translate your
form into multiple languages and share them globally.
You can use c
ustom domains
to showcase your organization's brand in the form URLs shared.

Share the form with your audience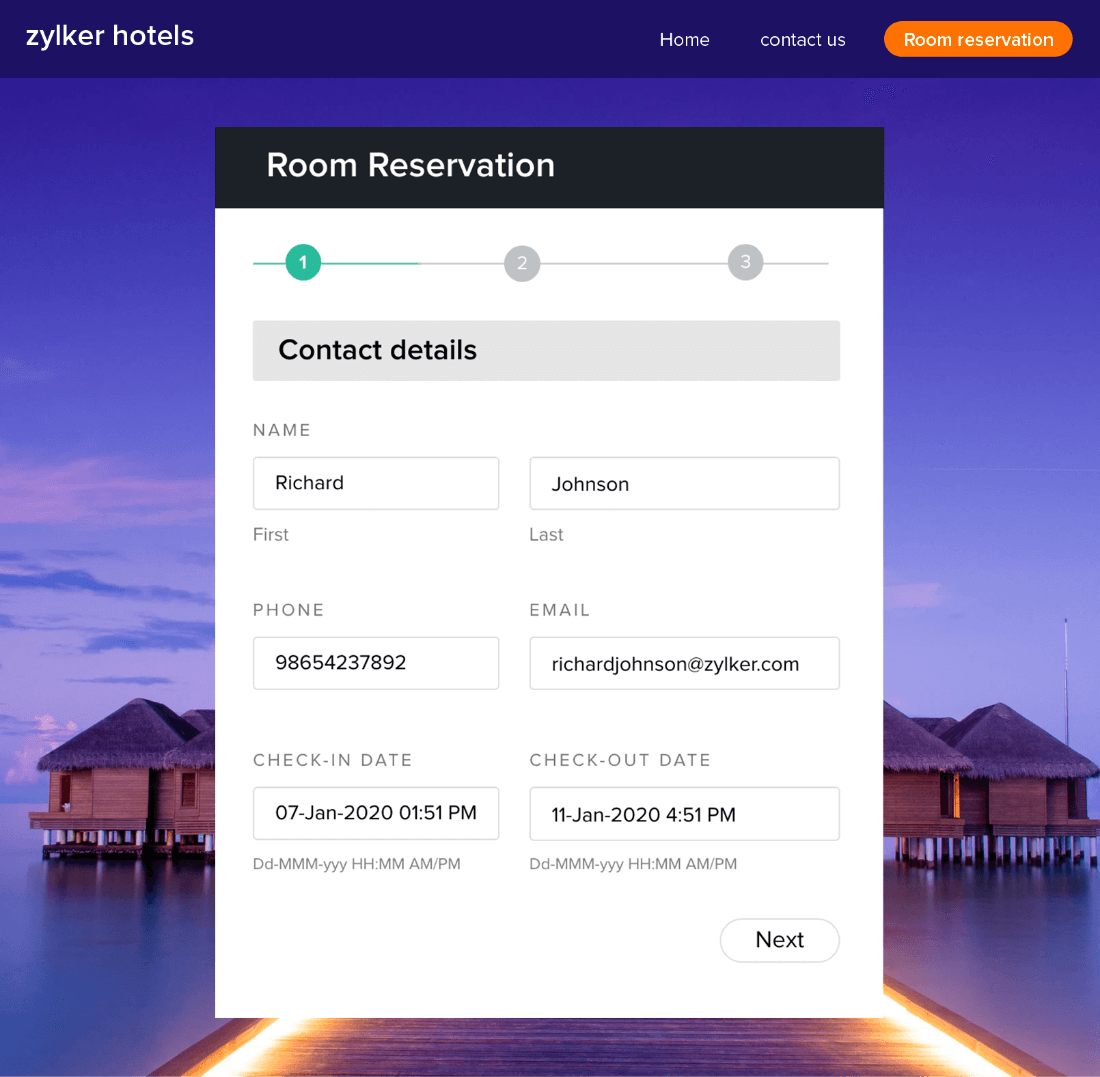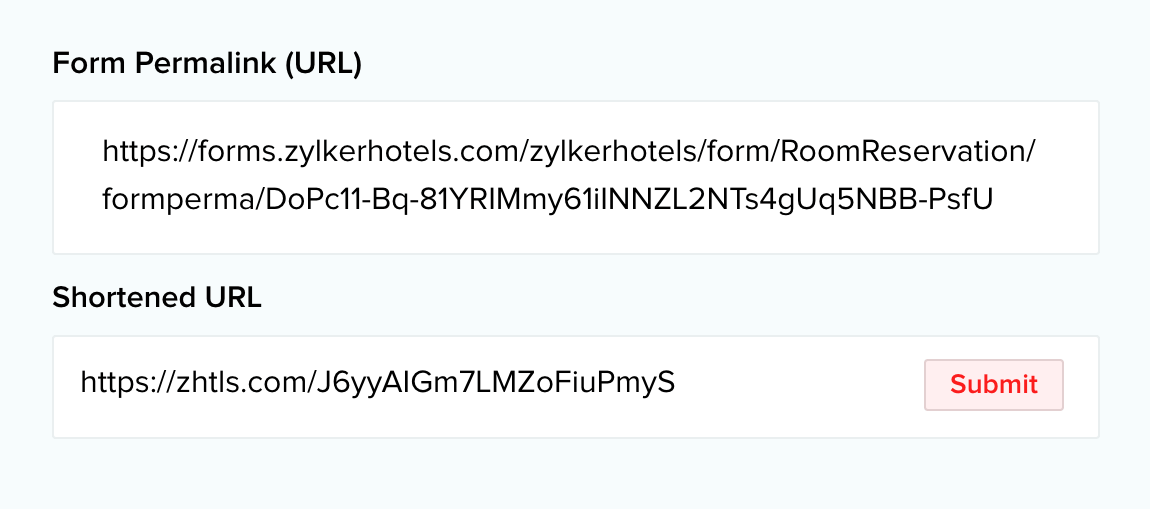 Reaching out to your audience via the right platform is vital to generate responses. You can
embed a form
in your web pages,
share
a link of the form in your websites and social media sites,
send it via email campaigns
or
share it with your teammates
privately within your organization. Regardless of the type or version of the web browser and the device used by your audience, they will be able to view and submit a form without any disruption.
View form responses and generate reports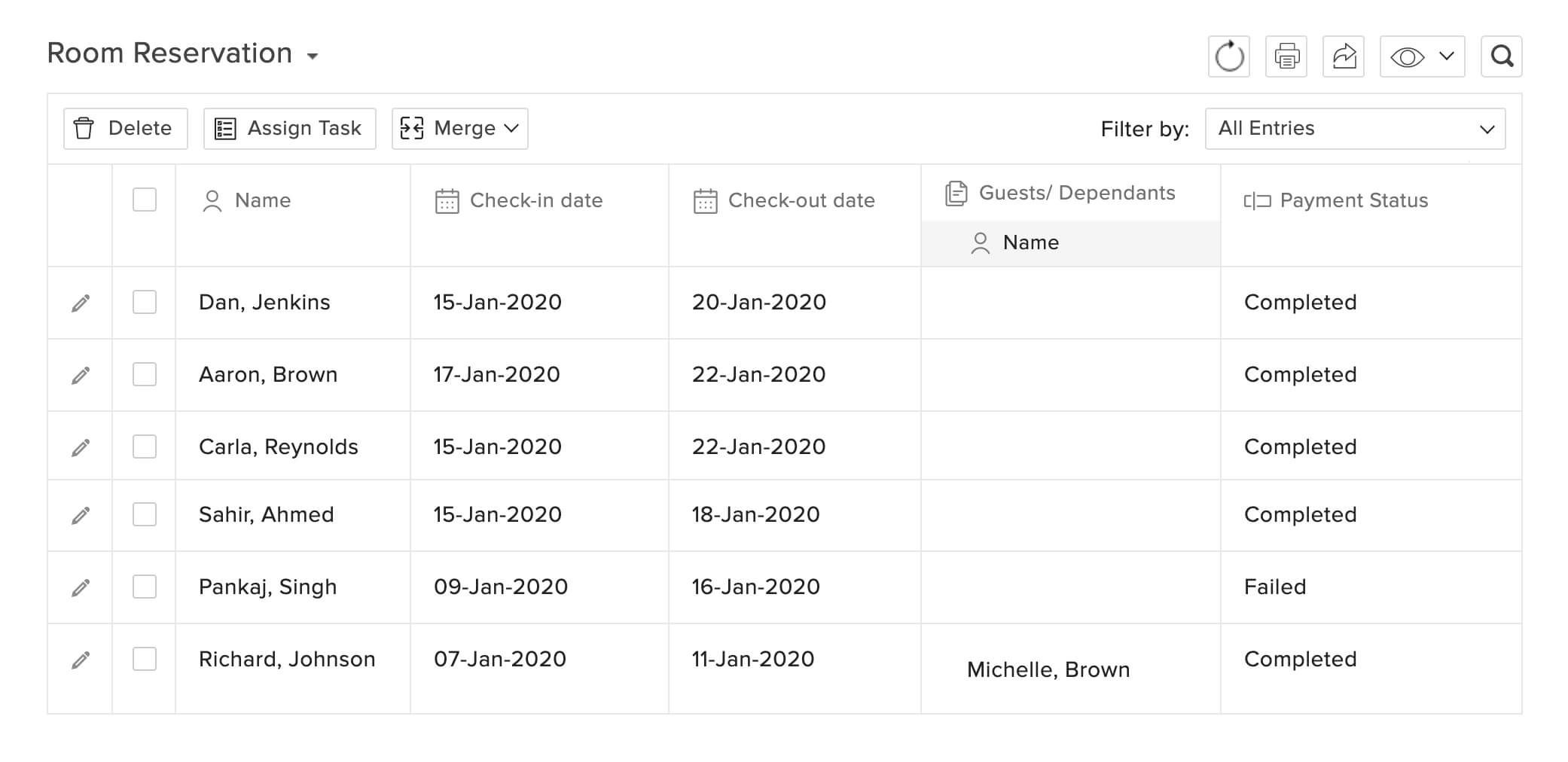 After you are done with creating and sharing a form, next is the important aspect of
viewing and analyzing the form entries
. With Zoho Forms, you will be able to view and edit the entries under a single roof easily. With the added benefit of generating
reports
, you can analyze data and gather actionable intelligence. You can
schedule and send reports
of the form entries to recipients at regular intervals. Zoho Forms also provides a simple built-in
analytics
for each form where you can find out about the page views, submissions, error score, and conversion rate.
Document merge and PDFs of form submissions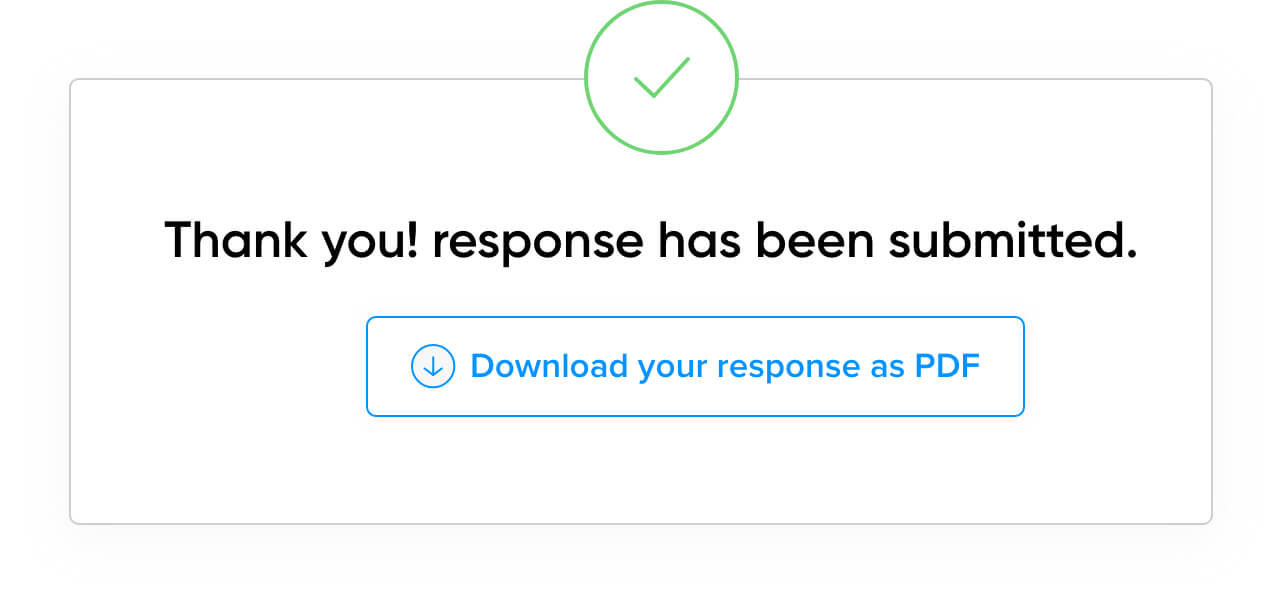 Form entries can be converted into downloadable
PDFs
and documents. The documents can be shared with your teammates to get their signatures. You can also choose to attach these documents in the emails that you send to your respondents.
Configure various settings in your form
Equipped with a wide range of settings, Zoho Forms can execute various condition-based actions and perform numerous functions behind the screen.

Integrate your form with other online apps
To help you with eliminating manual data entry, we present you with a wide range of
connectivity options
. By integrating Zoho Forms with an online app, you can automatically push your form's data to that app. Moreover, the data pushed from Zoho Forms will be able to trigger various actions and automated workflows that you have set up in your online tools.
Explore
our various integration options to discover how integrations will help you increase your productivity.
As a pioneer in mobile data collection, Zoho Forms' mobile app helps you in creating forms and gathering data when you are on the move. With the mobile app, you can access and edit the forms that you've created online, and vice-versa. With the capability of offline data collection, you never have to worry about missing out on collecting data again!