Did you spot the mandatory fields in the first go?

Check out
how to choose the right fields for your form.
Choice fields

Choice-based fields are almost unavoidable in any form. Why not make it easier and more appealing to your customers' eyes?
You can choose the color, font, style, and font size of the questions and answers of the field. But what if you have a plethora of options to include in your Dropdown field. It is challenging for you to create a field with more than a dozen answers, and it is also unpleasant for respondents to scroll through the entire list to find the option they need. Not to worry! We have a solution both for you and your respondents.

You can

group your choices for visual differentiation between groups.


You can add choices in bulk if you already have the list of options ready instead of typing them in under the Dropdown field. Check out an example on adding long list of options in a Dropdown.




You can also copy the choices of a group that can be used to create multiple groups with similar choices in your form.




You can also use Field Rules to work with the grouped choices to display only the fields relevant to the respondent based on the group selected.


For your respondents:


Instead of making it challenging for your respondents to identify the one option they are looking for in your list, provide them with a space to type and search for the choice, narrowing the options.
Learn more
about providing this searchable list in Dropdown.
Image Choices to market your products

Want to showcase or market your products? Use the actual images of your products so that your customers know what they are buying. Remember a picture is worth a thousand words!

Having a room reservation form? Again, images will provide your respondents with the actual view of the room that they choose to stay at.
Talk to your respondent with dynamic fields
Talking to your customers while they fill your form is more likely to give them a friendly experience.
Personalize the field names for each customer with our dynamic field labels. Just include the field input of one field (say,
Name
) into the field label of another field using the
Rich Text
option.
Check out
more about building interactive forms.
Submit button
Submit may sound generic and boring. What if you look for a more suitable CTA, such as Register, Continue, Apply, Book Now, Sign me up, or Go! Focus on words that can interact with your customers better - Reserve my seat could get you better clicks over Reserve a seat / Reserve your seat . Adding a simple Now ( Register Now ) can create a sense of urgency in respondents to hit that submit button. You may even add a little flair by giving the button a color that reminds respondents of your brand! Ensure the font size is good enough to attract attention to the CTA but not too big that it dominates the rest of your form.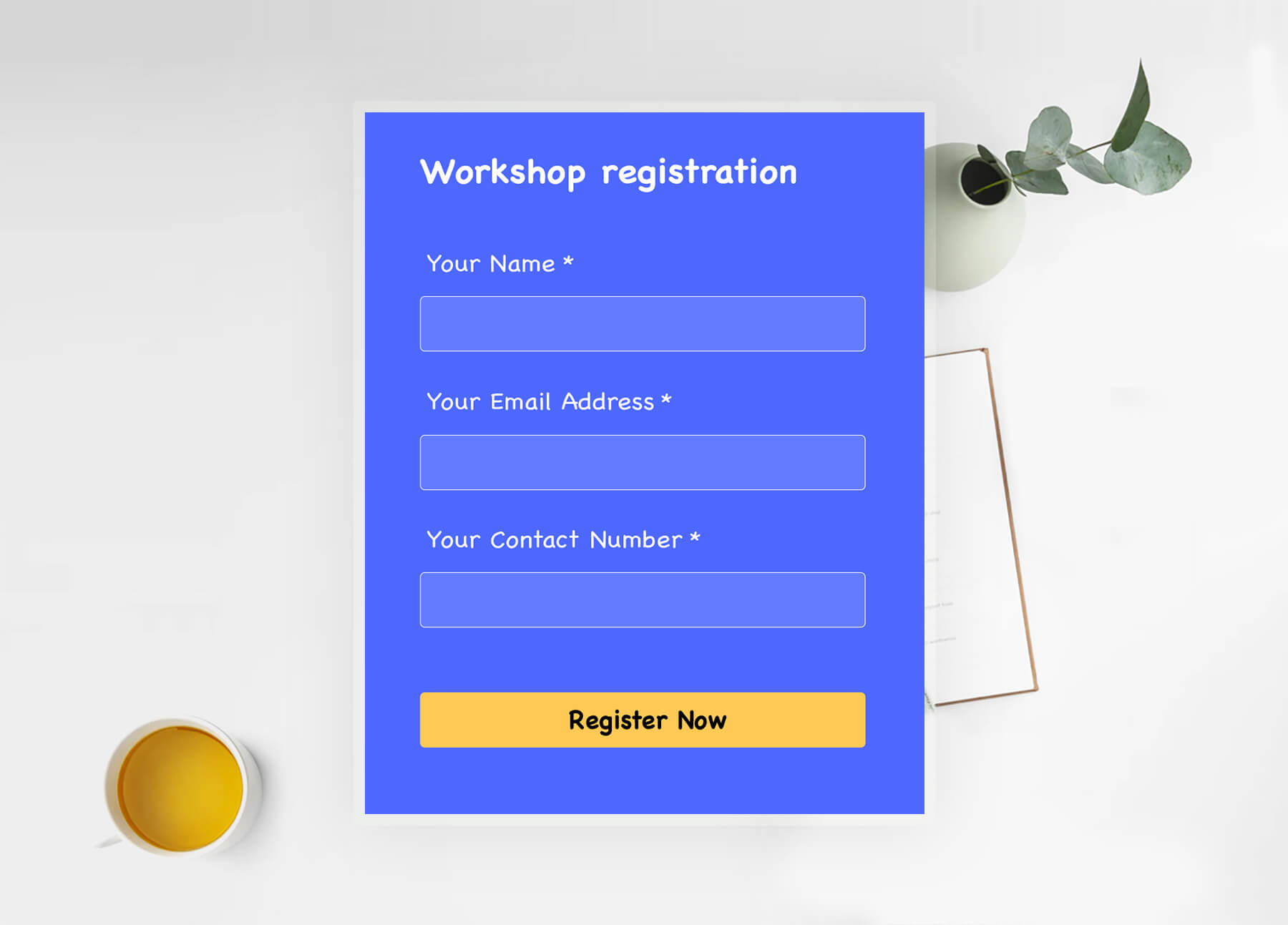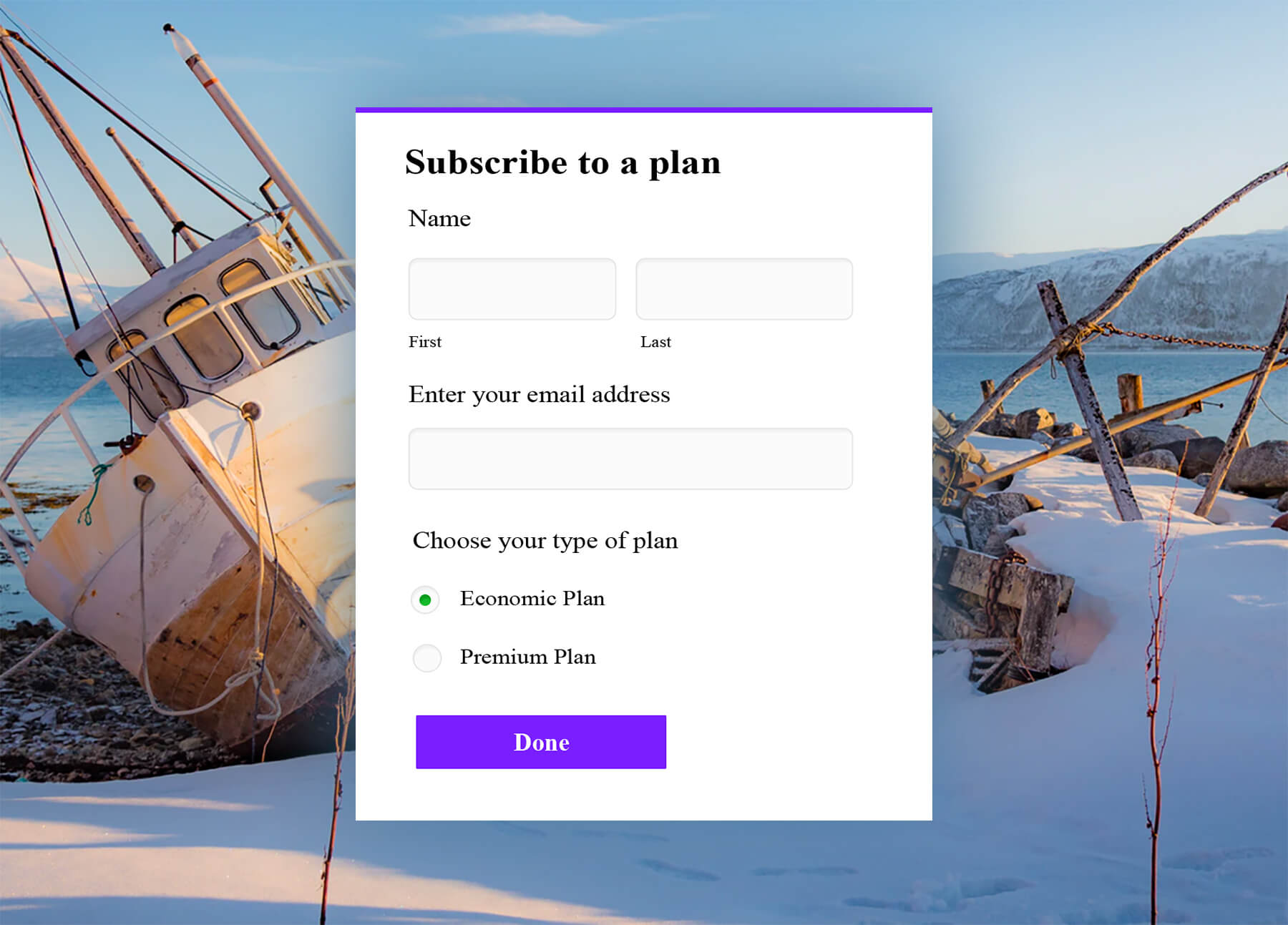 Not just the Submit button, you can even make the
Review
button,
Save
button, and the
navigation
buttons on form pages more meaningful.
Learn more
about changing and customizing your form buttons.
Structuring a long form

We understand that not all forms can be concise. Sometimes, you require a lot of information that makes your form lengthy. This could make your form look unorganized resulting in a drop in the response rate as your respondents may find the form filling experience to be cumbersome.

We have solutions for your long form too! Here are a few tips to get all the required information while still keeping the form easy.

Section
and
Page Break
fields
Firstly, organize and group your form to contain relevant fields or questions. Then, using the Page Break field in Zoho Forms, split these sections into separate pages and provide a clean form filling experience to your respondents. With
multi-page forms
, you can let your users navigate through the form with ease and give them the illusion of a short form!
You can even customize the look and feel of the navigation to your liking.
Learn more
about customizing the pages in your form.
Field Rules
There's still a way to shorten your form -
Field Rules
! You can choose to show or hide certain form fields to your respondents based on their input. This way, you can let your respondents view only the fields relevant to them while they fill out your form and customize the form filling experience while making the form appear concise and reducing the time it takes to finish your form.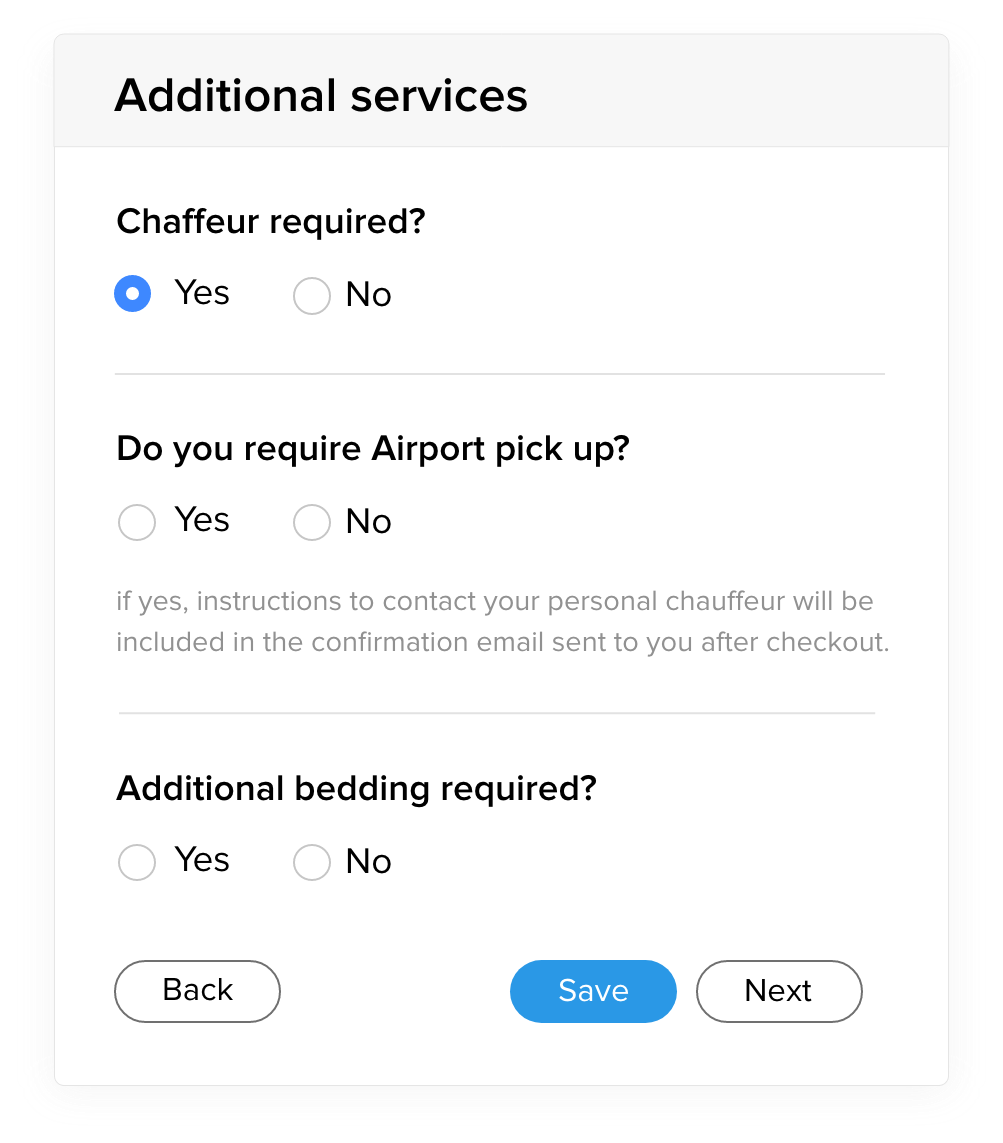 Switch to Dropdown from Radio

Providing your respondents with several choices is a smart way to let them learn the various options you have, but picking the right choice field to display the options is what can provide a delightful form-filling experience.

For instance, let's take a simple Course registration form with a list of courses that a respondent can choose from.


Choices with Radio field occupy more space on long forms.


Providing a dropdown of the same options visibly decreases the amount of space utilised in a form.
Wait, have you already put the list as a Radio field? That's alright, you don't have to remove and re-create the field. You can still change your Radio field to a Dropdown in just a click!
Don't have time to customize your form?
Sometimes, time is a luxury that you can't really afford to customize the form to your desire before sharing it and nurturing leads.

With Zoho Forms'
pre-built themes
, you can still create beautiful forms in a matter of seconds.
Here are a couple of sample forms built using our pre-defined themes!

And that's not it. You can preview how the theme will look on your desktop, tablet, and mobile!