Smart suggestions are reply recommendations that are auto-generated using the resource section. It helps the operators by suggesting suitable responses while conversing with the visitors. These suggestions are primarily from articles, FAQs, and the small talks package of choice. Ultimately, smart suggestions save the operator time by reducing the work of searching for the resource and instantly generating relevant answers to respond the visitor's queries more quickly and effectively.

Currently, the smart suggestions support only English.

The smart suggestion is supported only in the enterprise plan of Zoho SalesIQ.
How do I enable smart suggestions?
To enable smart suggestions to your portal:
Navigate to Settings > Global settings > Operator Interface > Smart suggestion and toggle the enable button.
How does the operator configure smart suggestions?
Operators can customize the smart suggestions by navigating to
Settings > My profile > Smart suggestions
. Here, they can enable/disable the
resources
they'd like to get the suggestions.
Smart suggestions in the Operator chat window
The operators will get suggestions based on the questions they receive from the visitor.
They can click on the suggestion to preview the answers.
Click on Share to send the article/FAQ to your visitor and Expand to view them full screen.


The smart suggestions will work only if there is a match to the visitor questions in your resources section.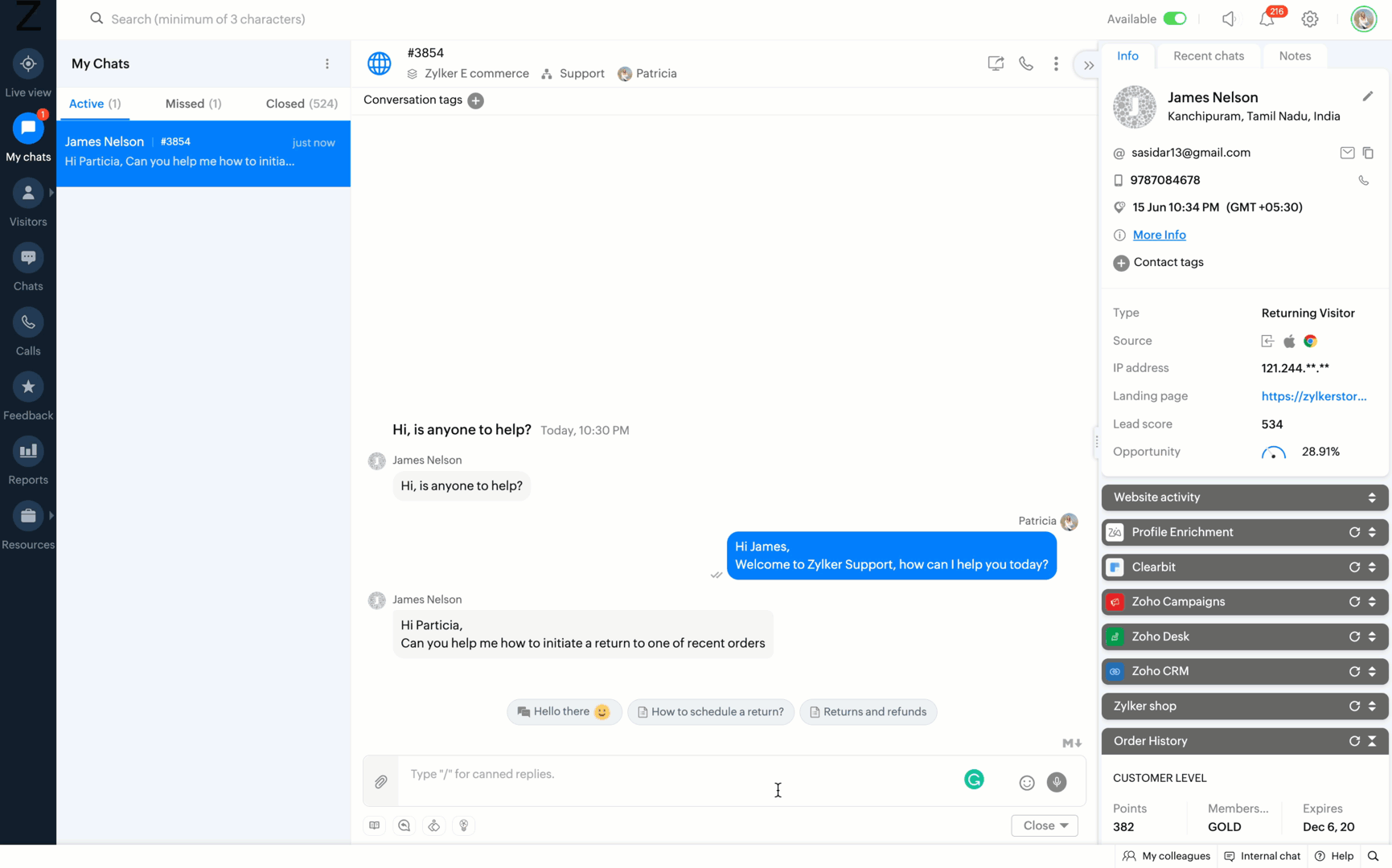 You can temporarily enable or disable the suggestions from the operator chat window by clicking on the Smart suggestions (bulb) icon below the texting area.