Timed status
"Lunch Break" for 60 mins
"Short Break" for 15, 30 and 60 mins
"Lunch Break" for 60 mins
This status is meant to be set during your lunch breaks, it acknowledges your team that you have taken a 60-minute break for lunch.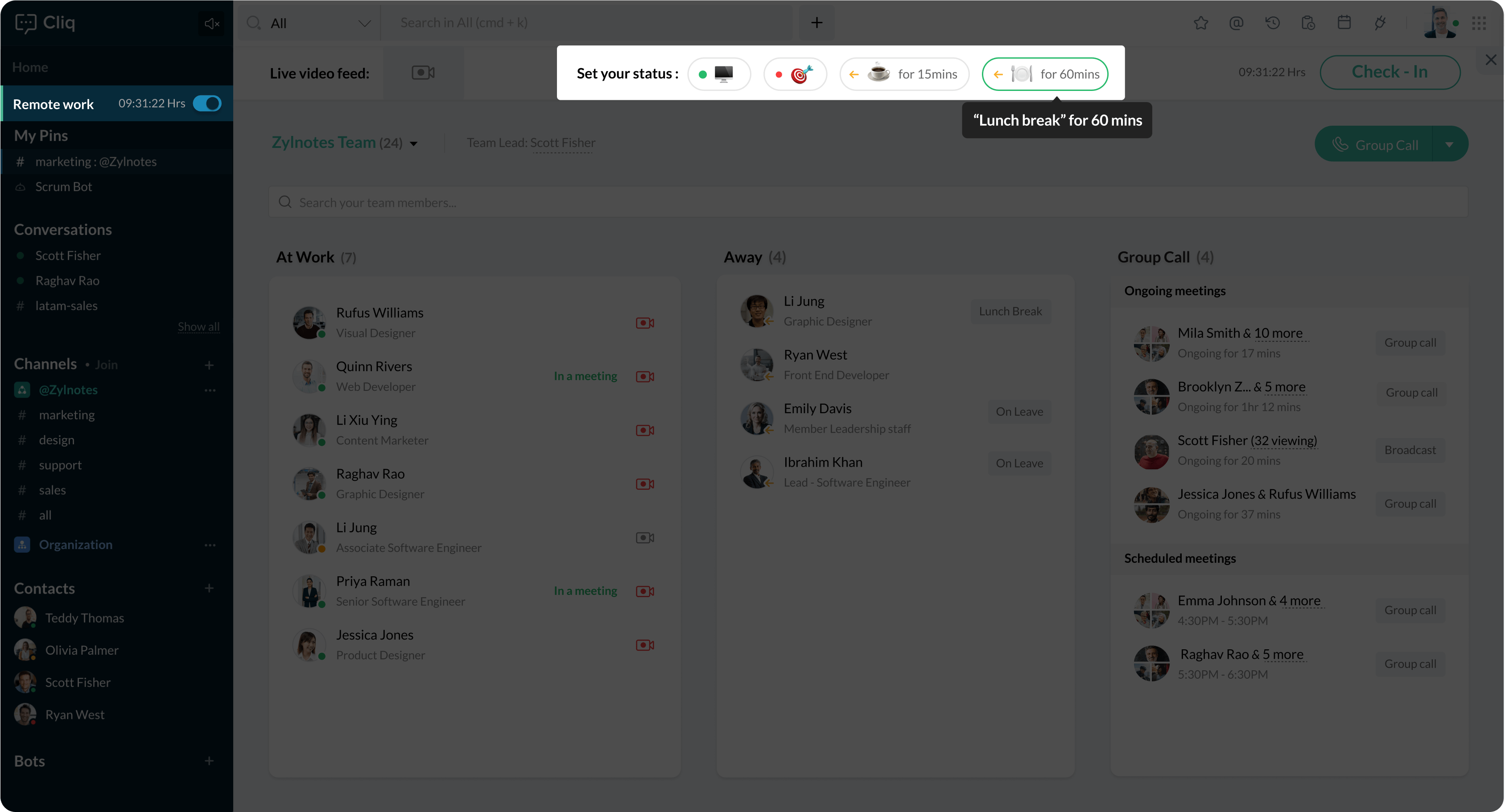 "Short Break" for 15, 30 and 60 mins
You can set this status when you want to take a short break from work. The short break clocks for 15 minutes.