Collaboration is key for all projects. Acknowledging each other's presence and availability within a team or an organization is crucial but when you're working remotely walking up to your co-worker's desk for a quick question is not an option! However, keeping your team informed about your status at all times throughout the workday is very essential to ensure flawless workflow. To make this possible Remote Work has been powered with "Status".
Status is an excellent way to subtly keep your team informed about your availability at all times.
We have four statuses curated for providing categorical insight about your availability to the team. These status are more focussed to your availability at work, at the moment than the usual statuses available in your Cliq application.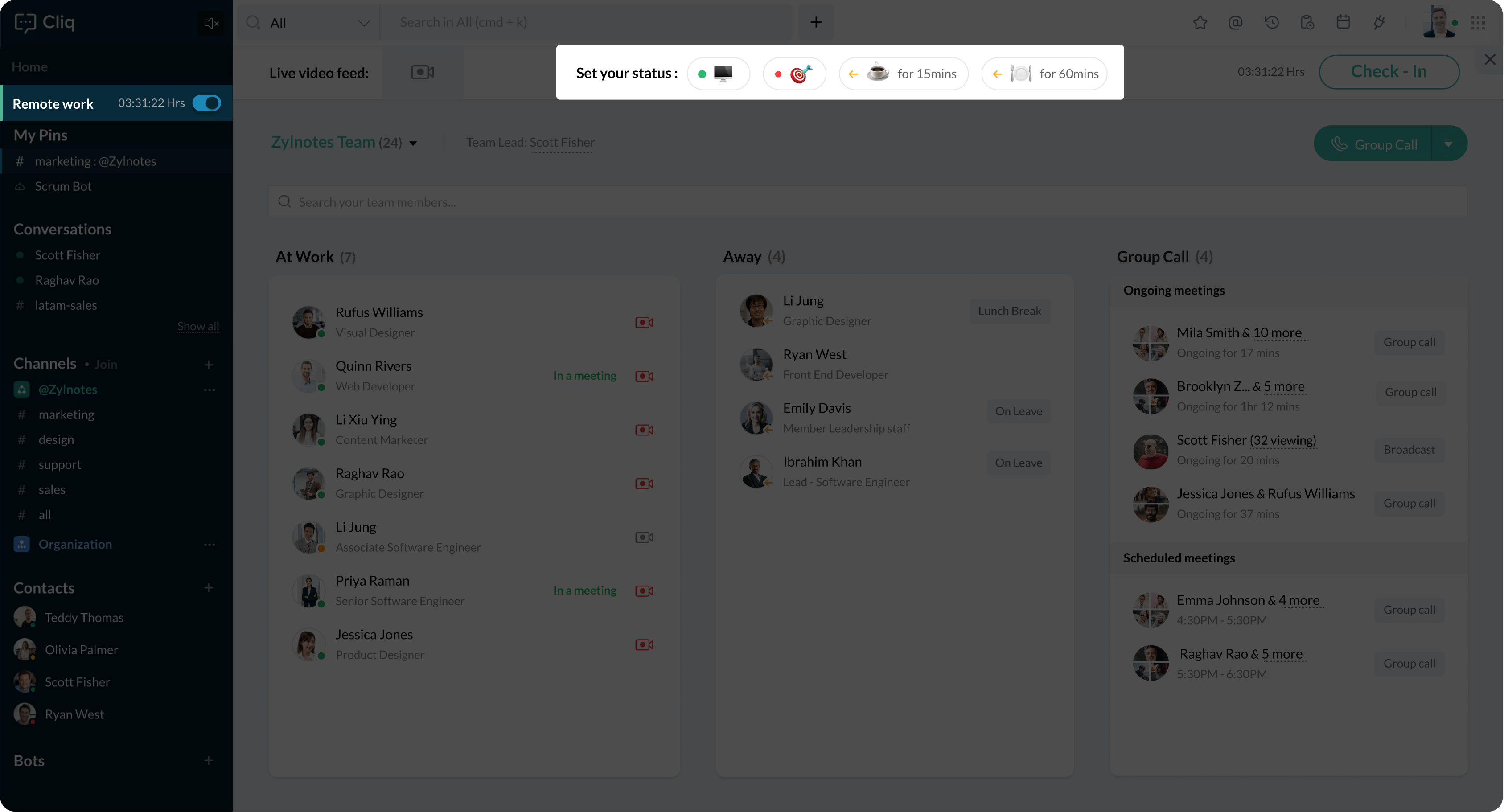 General status
Available for collaboration
Engaged at work
Available for collaboration
The above status can be set to confirm your availability for collaboration with your team members.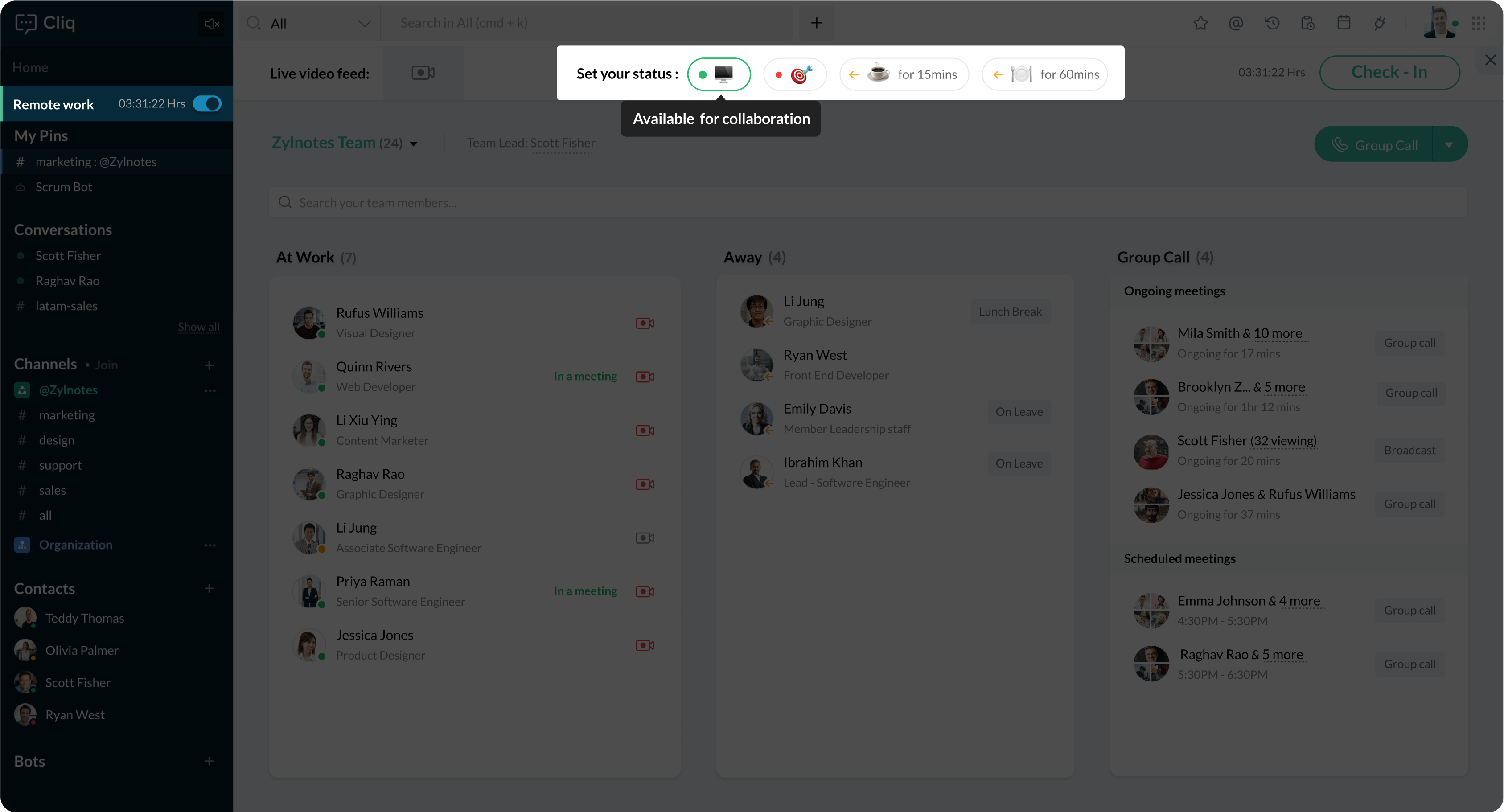 As self-explanatory as it sounds, Engaged at work, acknowledges that you are busy and it would not be a great time to approach you. When this status is set, all your desktop notification sound and pop-up notification messages are automatically disabled to help you focus on your current task. However, you will still be able to receive your messages silently.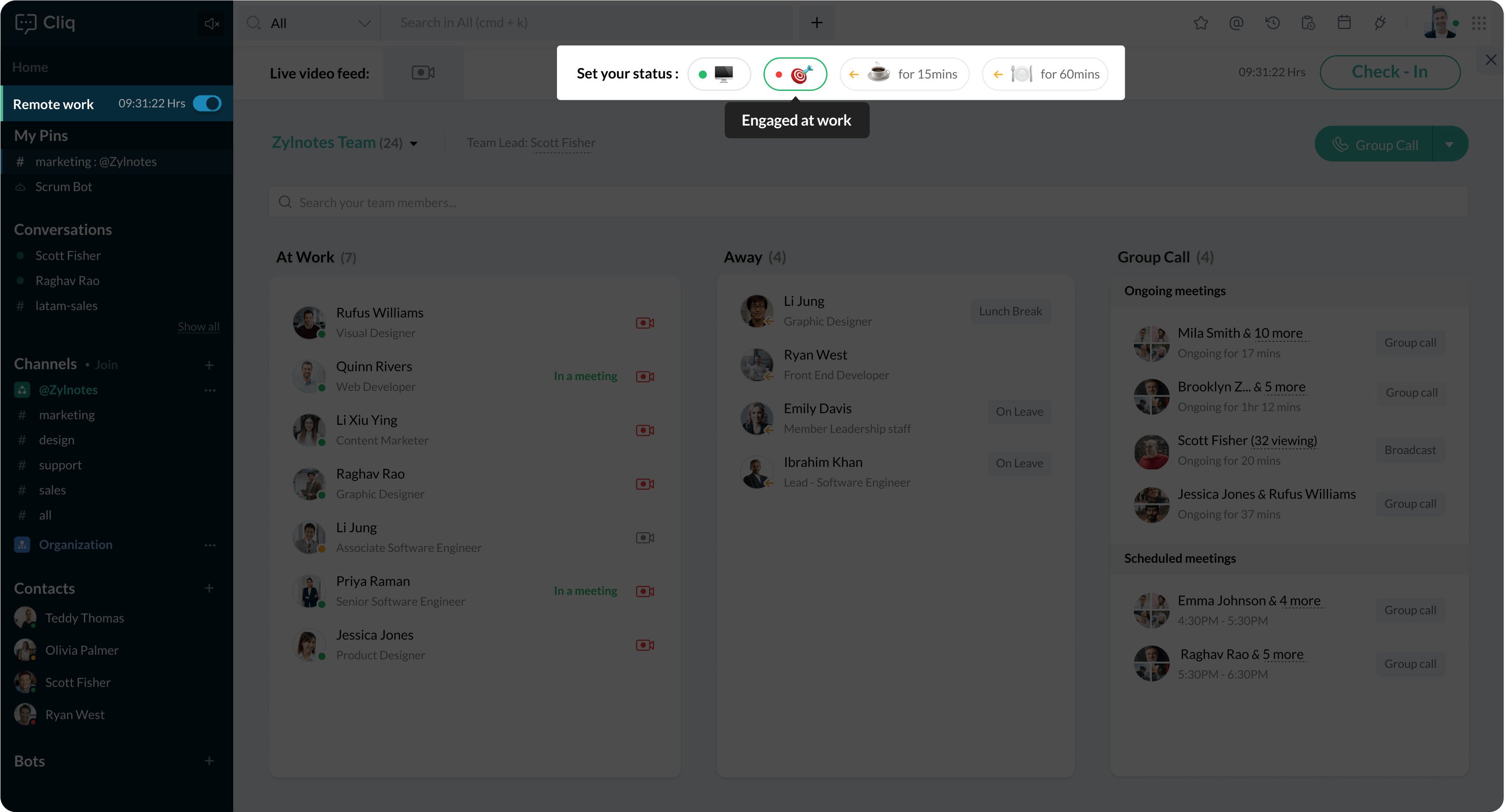 Timed status
"Lunch Break" for 60 mins
"Short Break" for 15, 30 and 60 mins
"Lunch Break" for 60 mins
This status is meant to be set during your lunch breaks, it acknowledges your team that you have taken a 60-minute break for lunch.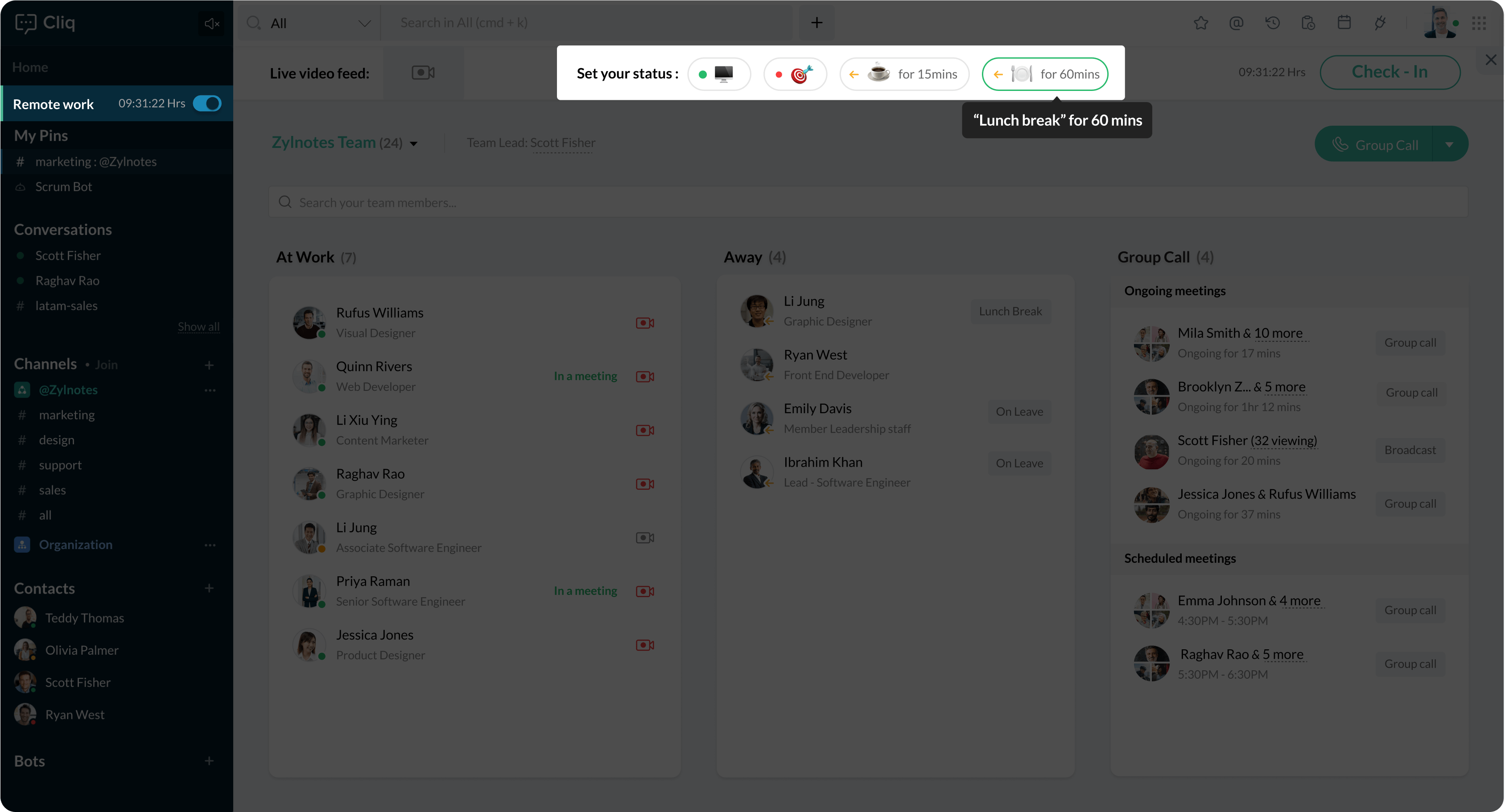 "Short Break" for 15, 30 and 60 mins
You can set this status when you want to take a short break from work. The short break clocks for 15 minutes.