Department View
Department view is an easy and efficient way to search for the members of a department or an individual across an organization. This view provides you with comprehensive details about your team. For example, when you search for a team in your organization in the department view, you will see that the members of the team are categorized into:
At Work - Lists all the department members who have checked in and are available.
Away - Lists members who have marked their status as "Away" or are on leave.
Group Call - Lists the department's ongoing and scheduled group calls. You'll also find all the department-specific calls that you were a part of under the "my recent group calls" section.
This categorization will help you track the current status of the individuals in the department and keeps you informed about their availability.
Here are a few examples of how Department View could be useful for you.
Scenarios where you want to check the availability of a department member for a quick announcement.
A quick search for an employee in a department
To have an insight on the overall count of the available members to schedule meetings
Where is the Department View and how to access it?
Click on Remote Work.
Enter the department you want to search for in the search tab.
The information of members in the department are displayed under the following categorization "At Work", "Away" or "On Group Call" with respect to their current status.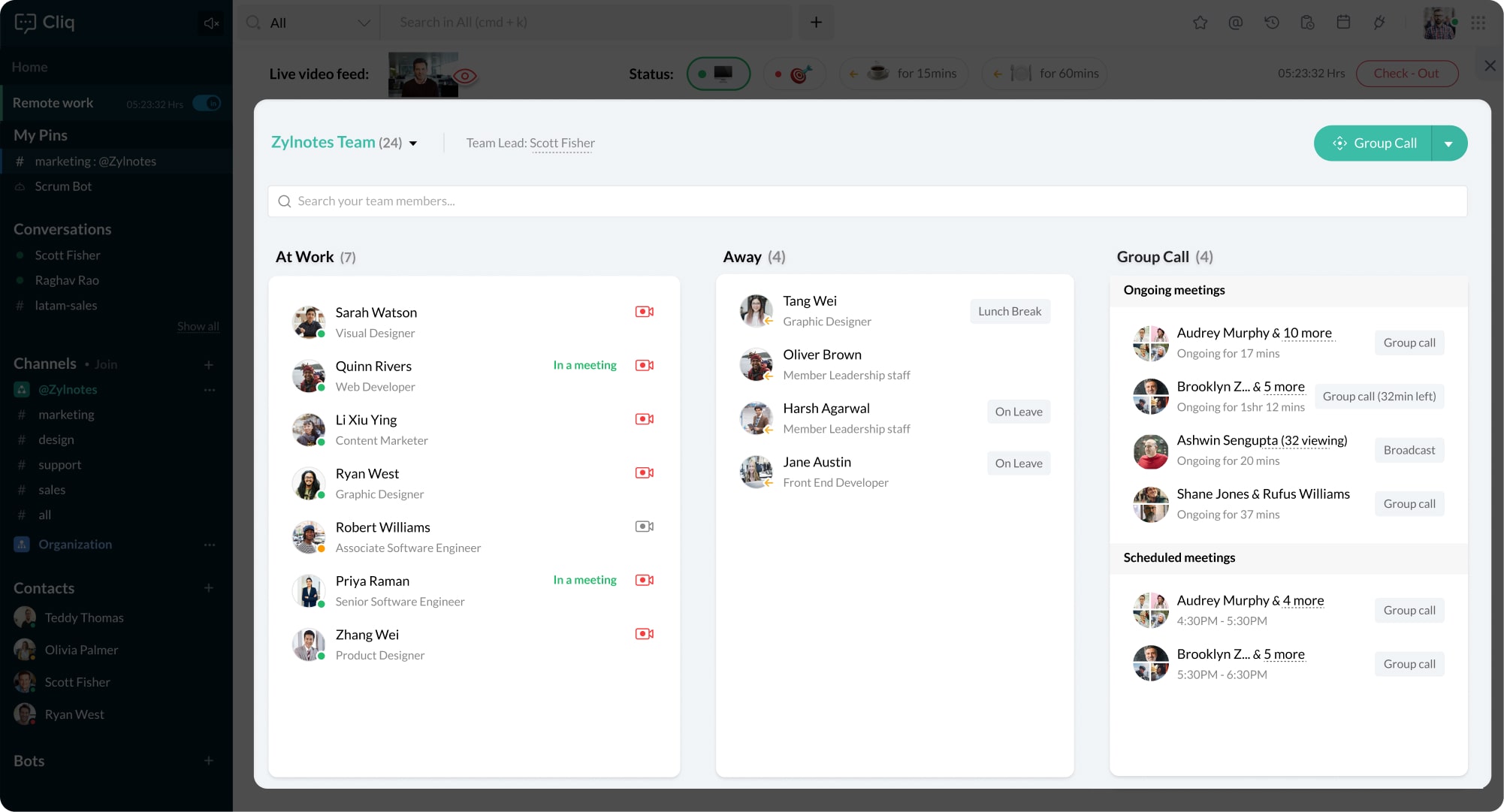 Department Head / Team lead

In the department view, you will have the department head or team lead's name mentioned above the department member's search bar, by hovering over it, you can get an insight about your department head / team lead.