---
HubThunder is a contact center software that offers:

Inbound calling

Outbound calling (4 modes)

Chat Interactions

Social media integrations

Additionally, HubThunder comes with a full suite of reporting tools and management options so you can monitor operations with real-time data and make more informed decisions.

Set Up HubThunder Integration

In order to access the Zoho CRM integration, you should click on the Integration tab from your HubThunder dashboard window. Select Zoho CRM from the list of available integrations.

Adding users to the Zoho CRM-HubThunder integration

In the HubThunder integration dashboard for Zoho CRM, admins can add agents and associate them to their Zoho CRM accounts.

Adding a new agent:

By adding a new agent, Zoho CRM account will be added for that agent along with a SIP account that will allow the user to handle calls.

Configuring existing agents:

TIn order to match a Zoho CRM User to the agents that already exist in a specific account, generate the authentication token from inside Zoho CRM to access the list of users for that particular Zoho Account.
Configuring click-to-call

By clicking on "X" Zoho the "clicktocall & call control" will be disabled for that user. By dragging a user from "Zoho Users" list to the list in the center, the "clicktocall & call control" will be enabled for that user.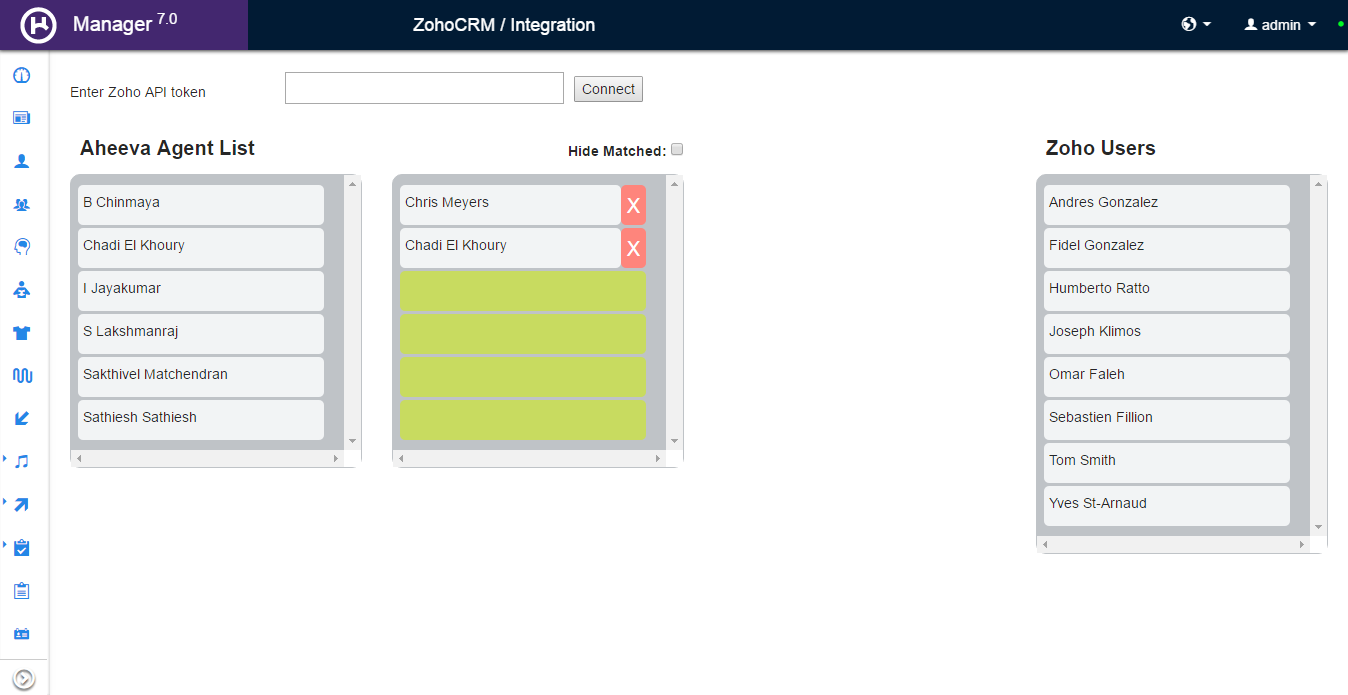 Configuring IVR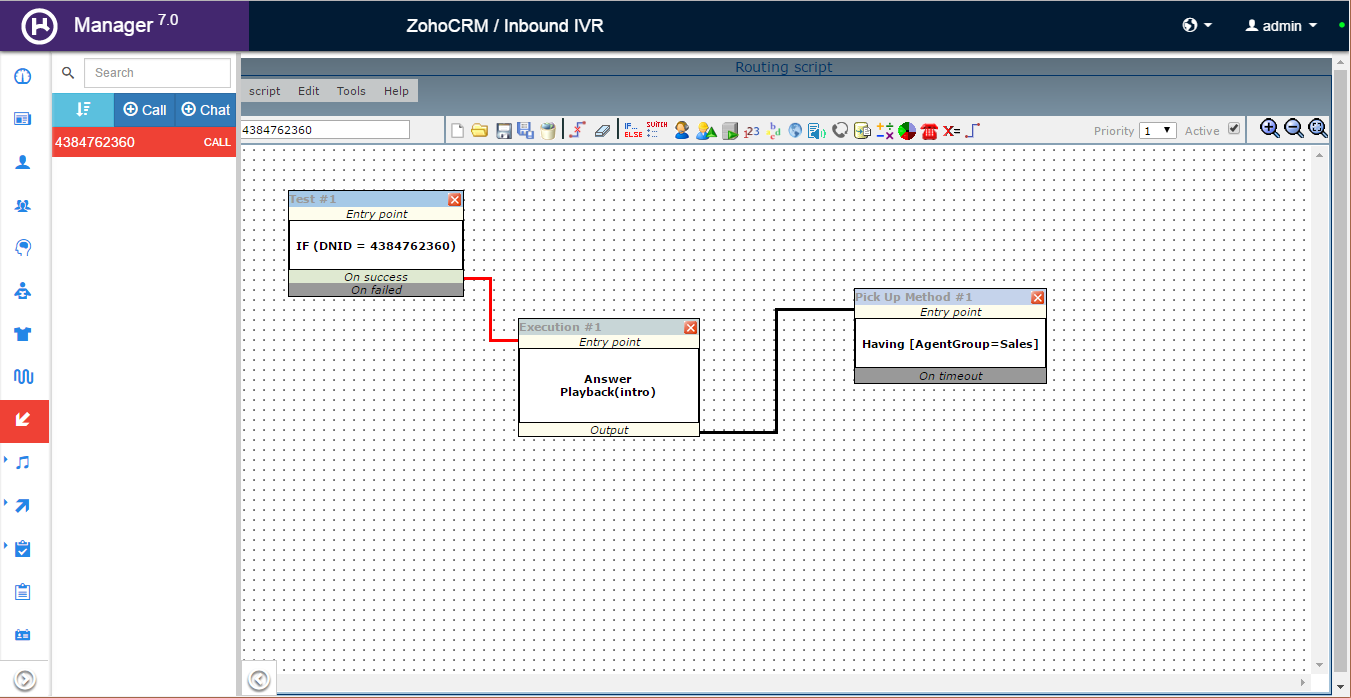 Agent Application login page

Once logged in, users should enter their extension and click on the dial icon, the SIP phone of that extension will ring. In order to confirm the extension, press 1.

Once the extension is confirmed you should see the below image, which means that you are successfully connected and able to make outbound dial.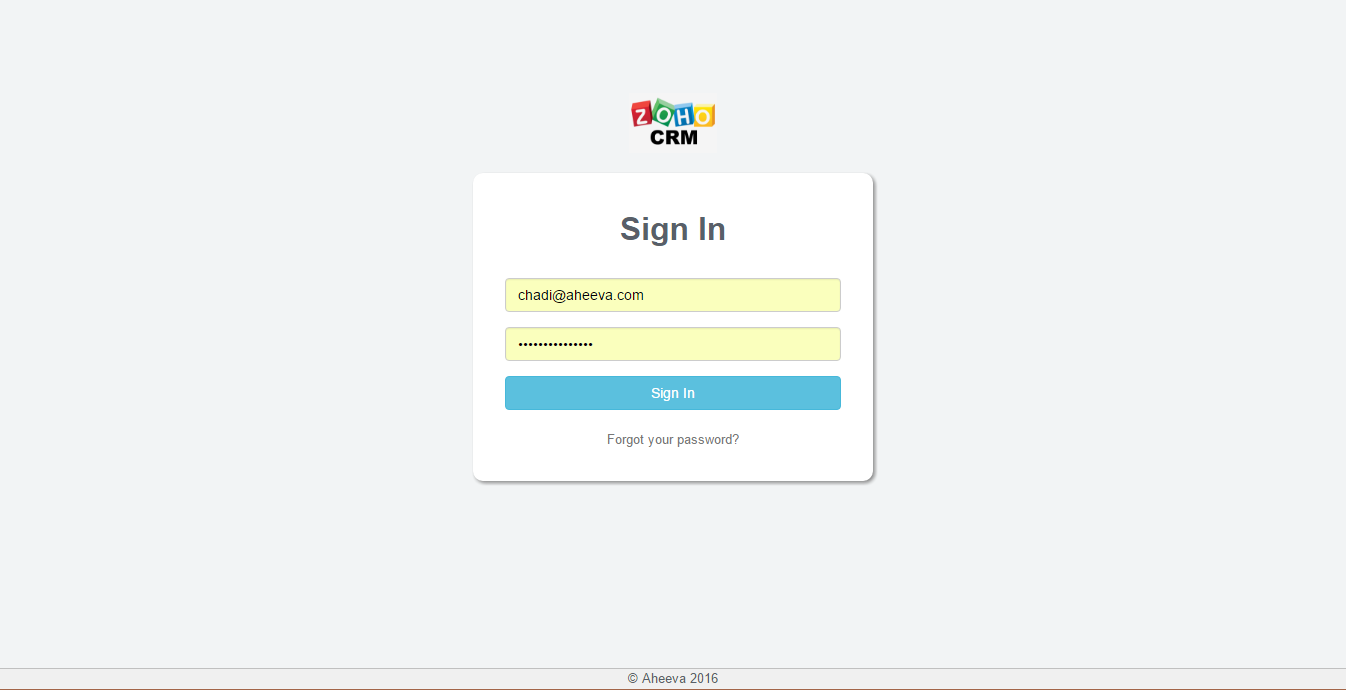 You should choose "Ready" in order to be able to handle inbound calls. An agent can also choose 'Not Ready' in order to stop receiving incoming calls.

Outbound Dial from Zoho CRM

Hold/Unhold Pause/Resume recording

Mute/Unmute

Send digits

Conference

Attended transfer

Blind transfer

Hangup