Knowlarity, a cloud telephony provider that helps you better manage customer communication via calls and SMS's. With Knowlarity integration for Zoho CRM, you can initiate incoming and outgoing within your CRM account. Also, log calls automatically and assign follow-up activities instantly using this integration.

Setup integration

To setup the integration

Go to Setup > Channels > Telephony.

Choose Knowlarity from the PhoneBridge Marketplace.

Click Integrate.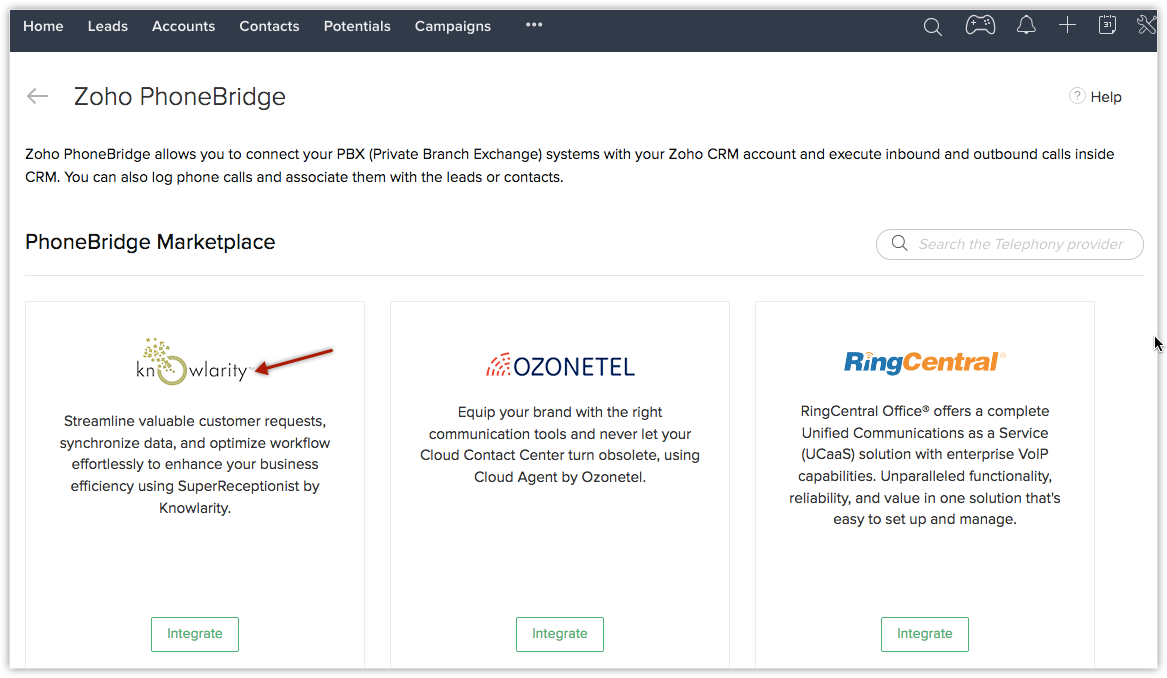 Note down the Super Receptionist PhoneBridge Token. This token will be used to activate the integration.
Using Knowlarity integration

Once the integration setup is done, you can make and receive calls via Knowlarity inside your CRM. For more details on how to use Zoho PhoneBridge, click here.