Your local city guide, within Cliq
Yelp is an online business directory where local businesses can be listed and found. From a user point of view, one can basically search for any service in their place. You name it and Yelp has results ready for you ranging from Fitness, Health, Sports to Dining, Entertainment, Legal etc...You can now access all this info right from within Cliq! Yes, the Yelp integration is here to help you out on this.
Yelp in Cliq:
Once Yelp is installed it is ready for use in any chat window.
The first 5 results with top rating will be displayed. Click on Details to see more about a result. An info box will appear below the results with Name, Address, Phone number, Rating and Categories.
Clicking on More Info will take you to the Yelp page.
A few examples of how you can use Yelp:

1. /yelp nutritionist in Paris

2. /yelp sightseeing in Istanbul

3. /yelp home renovation in New York

4. /yelp museums in London

5. /yelp mexican cuisine in Chicago

#1: Typing /yelp museums in London and hitting Enter will display the result as highlighted in the image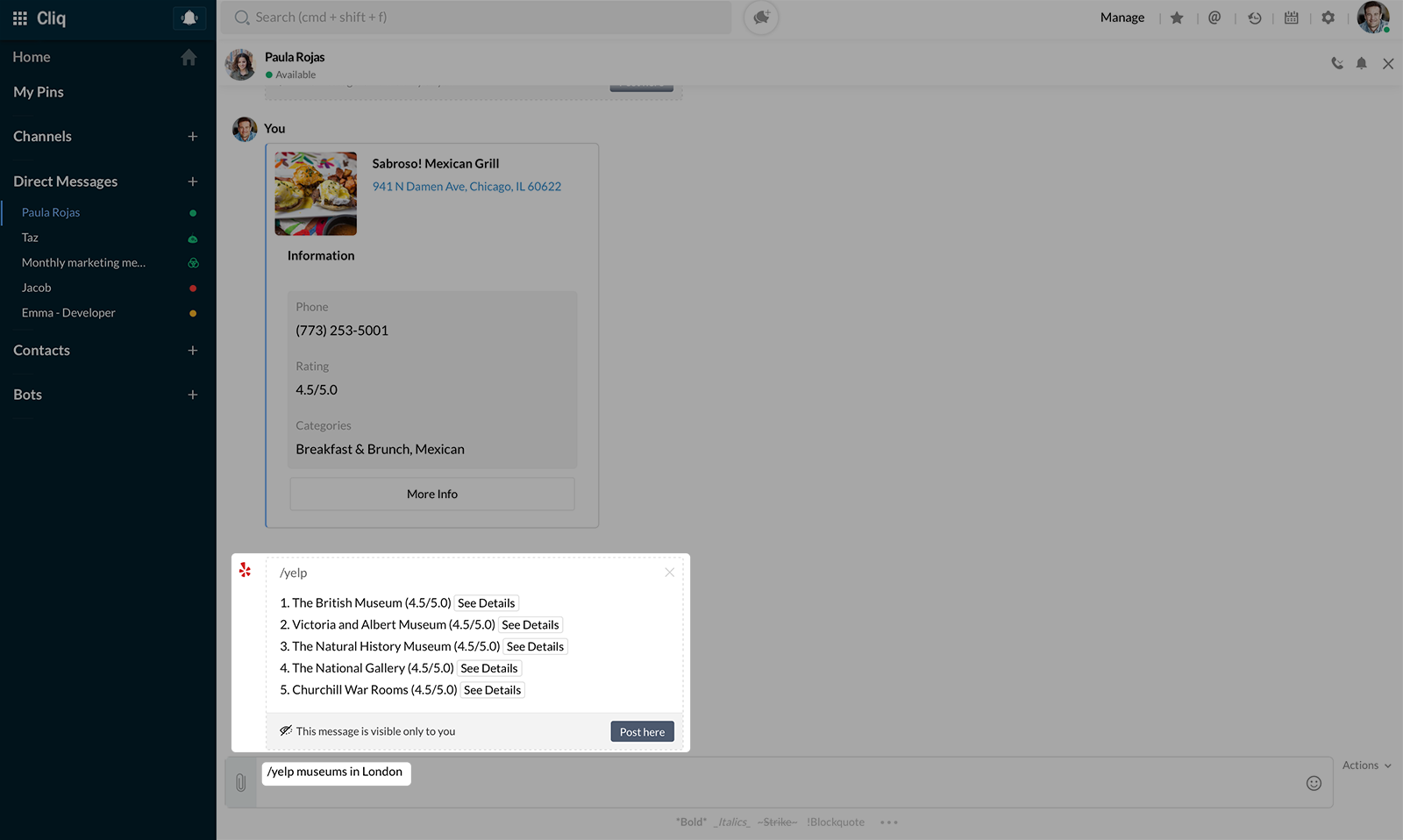 #2. Clicking on See Details of a particular result will display the info below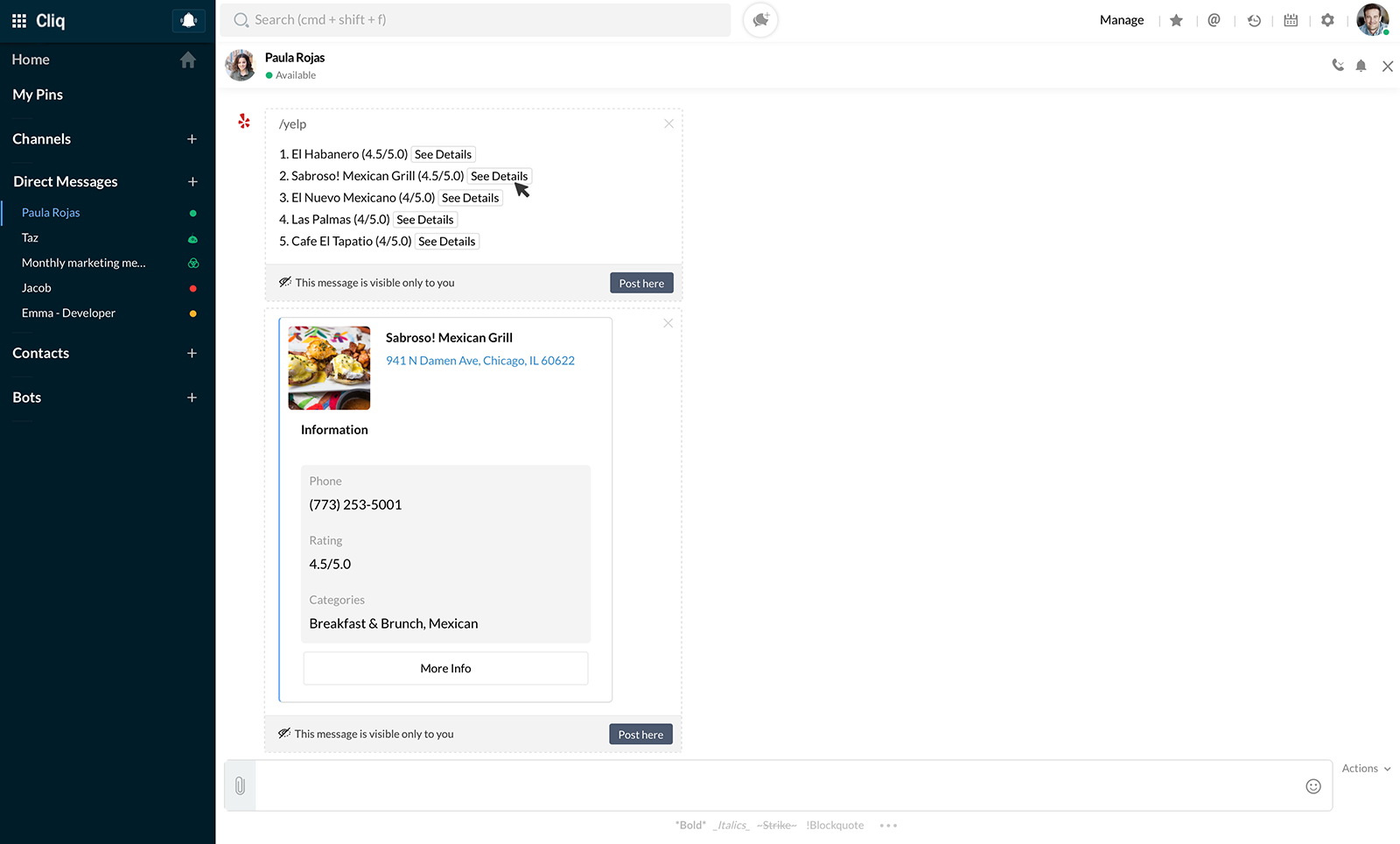 #3. Clicking Post here will post that particular result in the chat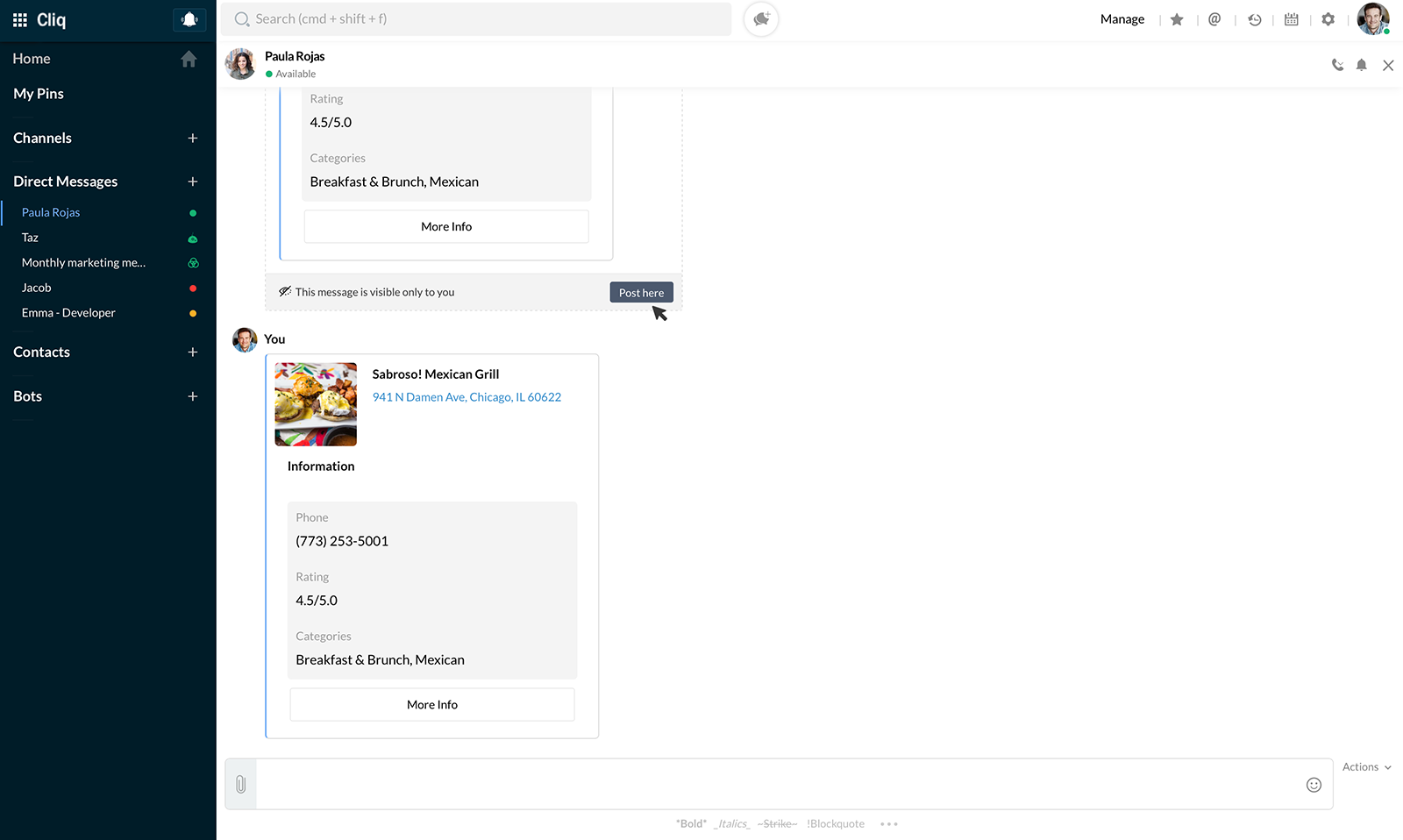 Installation
Only org admins can install an integration for the entire organization, whereas users can install only for their team. Install Yelp integration by clicking on the button below, and get information of all the local businesses right inside Cliq chat window.