One click video conferencing right inside Cliq!

Appear.in is a video collaboration tool in which up to 4 users can engage in a simultaneous video discussion (12 users for premium account) and Cliq is a team communication software designed to collaborate everyday tasks and correspondence in any workplace
through instant messaging.
Cliq users can now access appear.in right from within their chat windows by installing the appear.in extension from Zoho Marketplace.
Appear.in extension in Cliq


Notes:

If you had not enabled Mic/Camera, then appear.in will request your permission to access the device(s).

If you do not give any title, then the title will be set as 'zohocliq-dd-mmm-yy time'

#1. Scott calls his team for a discussion titled 'forumpost' in #user-education@TeamZylker channel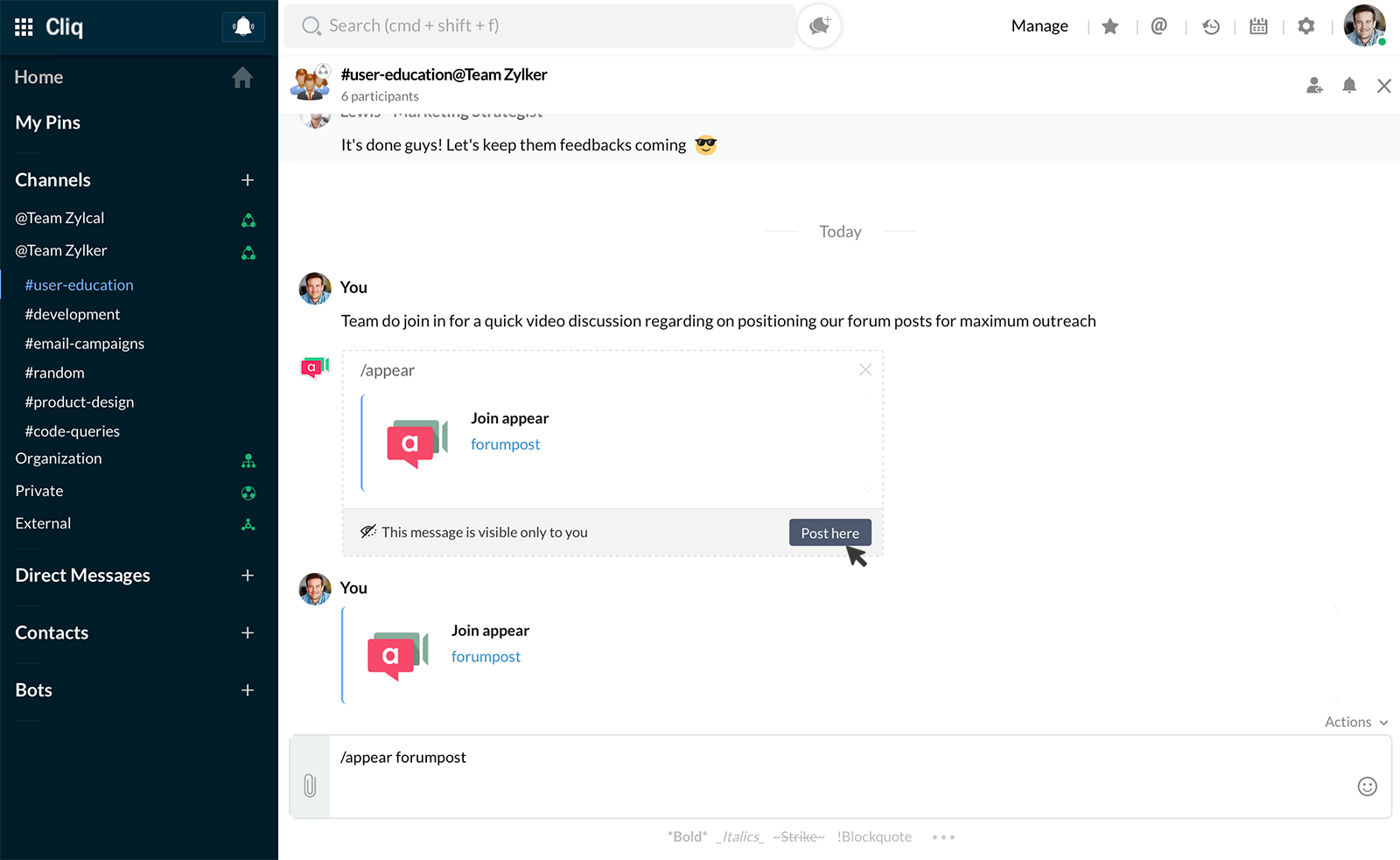 #2. Users in the video room Forumpost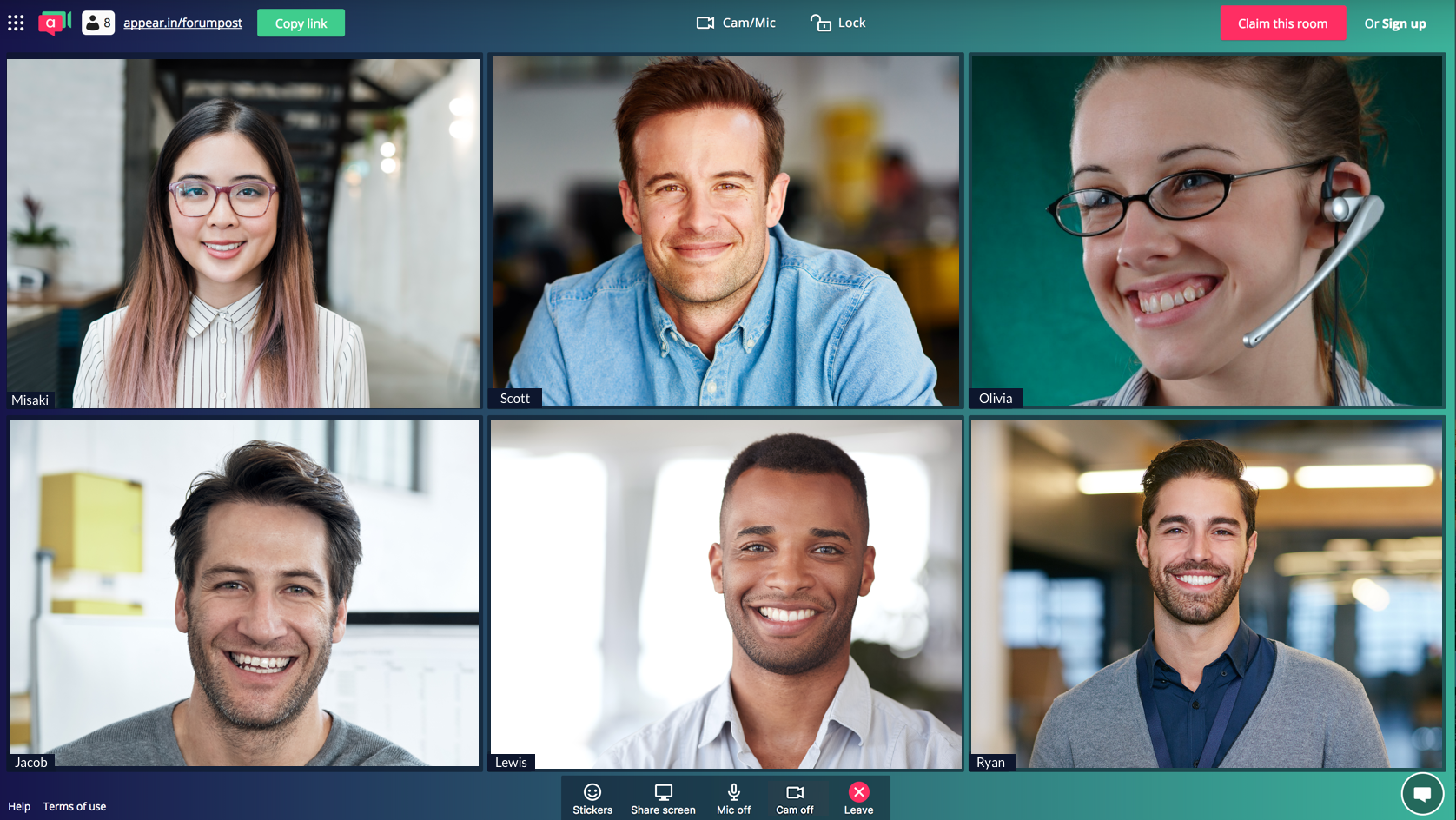 Installation:

Only org admins can install an integration for the entire organization, whereas users can install only for their team. Install Appear.in integration by clicking on the button below, and enjoy video-conference with your colleagues in chats by just a simple slash command!