View answers to developer problems right inside Cliq
Stack overflow is a question and answer site for professional and enthusiast programmers and in fact the largest network for developers to learn, share their knowledge and build their career. A few statistics from Stack Overflow website:
Cliq is a team communication software aimed at collaborating the work flow between teams in an organization.
For e.g. Support team can get instant notification of tickets through support bots and can keep in touch with developers for issues faced by users to be fixed.
In a workplace where developers & programmers are present questions of programming and coding is common. By now we know that Stack Overflow is the ideal repository for getting answers and hence Cliq offers Stack Overflow Extension to get results from within the chat window.
Stack Overflow in Cliq:
Once installed, the extension can be used by /stackoverflow command.
The top 5 results will be displayed to the user who executed the command. The user must then click 'Post here' for the result to be posted in chat. Clicking on any one result will open the respective page in stack overflow.
Thus, coders can now find solution for any question and discuss about it with colleagues all from within the comfort of chat window!
#1. Executing the command in textbox displays the result shown in image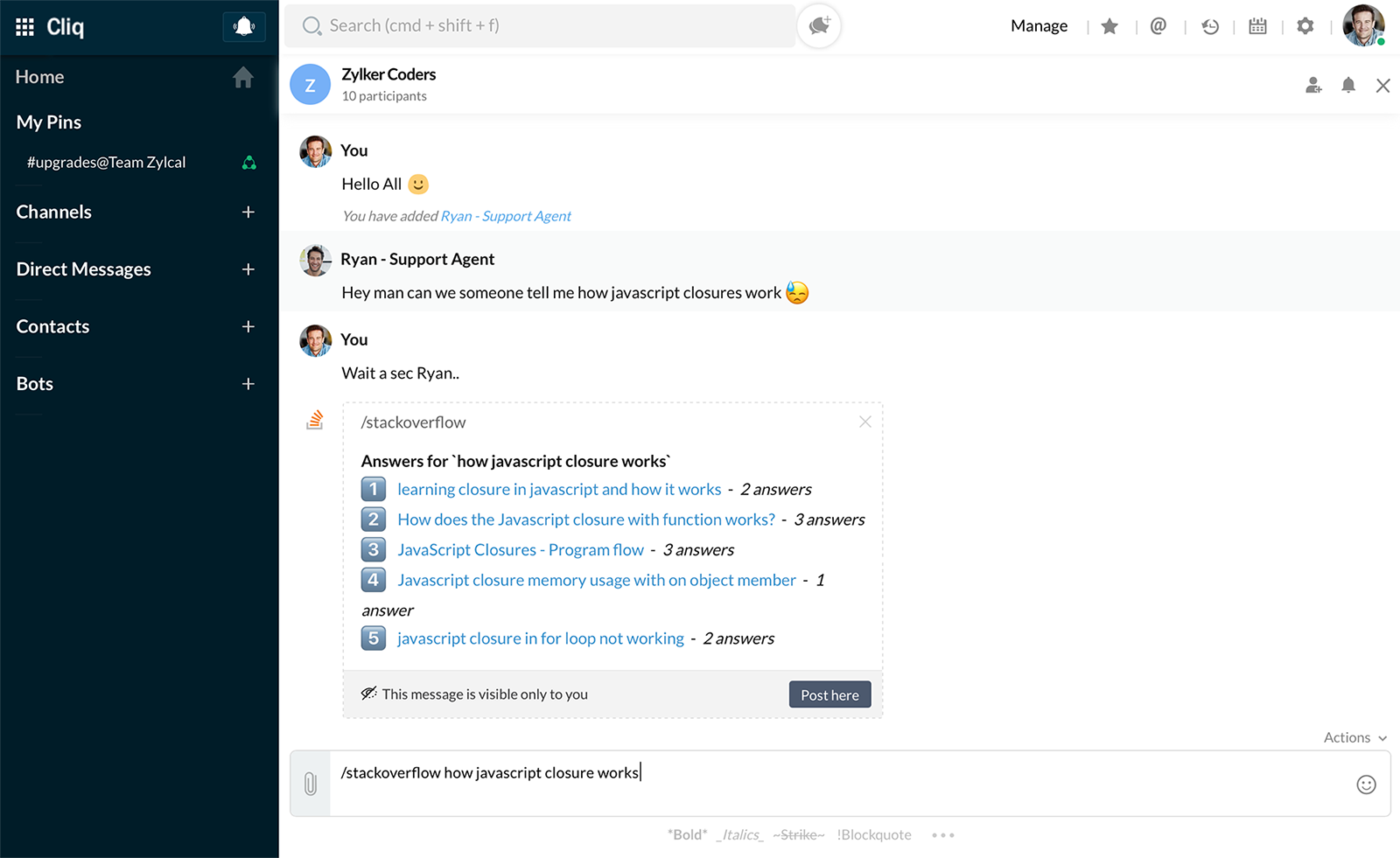 #2. Clicking 'Post here' posts the result in chat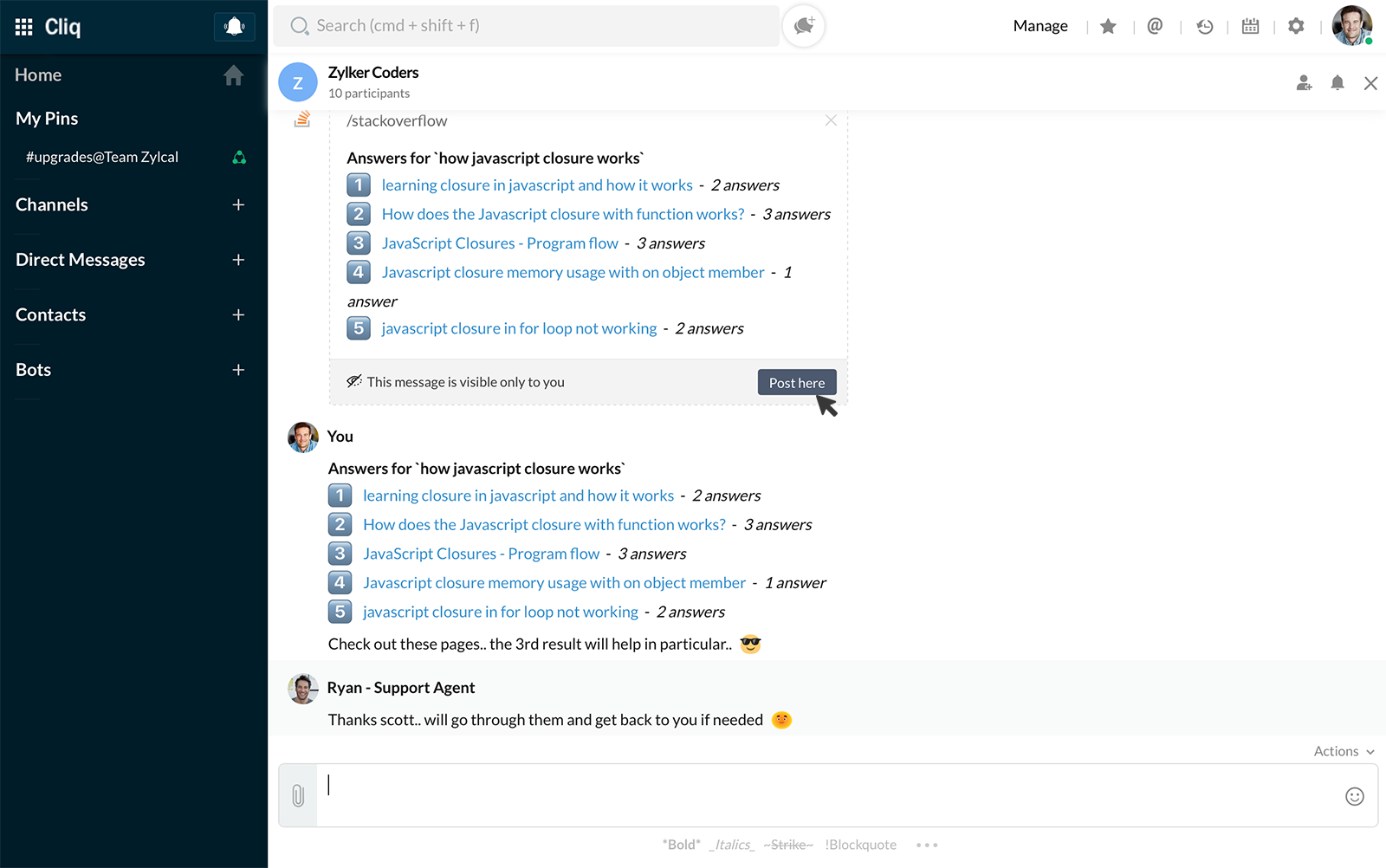 Installation
Only org admins can install an integration for the entire organization, whereas users can install only for their team. Install Stack Overflow integration by clicking on the button below and get answers to all questions right inside Cliq chat window