This document provides a brief understanding of how the connections feature of the Creator 5 is realigned in Creator 6
Current: The purpose of connections is to integrate your Zoho Creator application with various cloud services. In current version, connections are available in Account Setup page.
To navigate to connections, go to Account Setup page > Click Connections under Integration > Configure connection.
C5 - Account Setup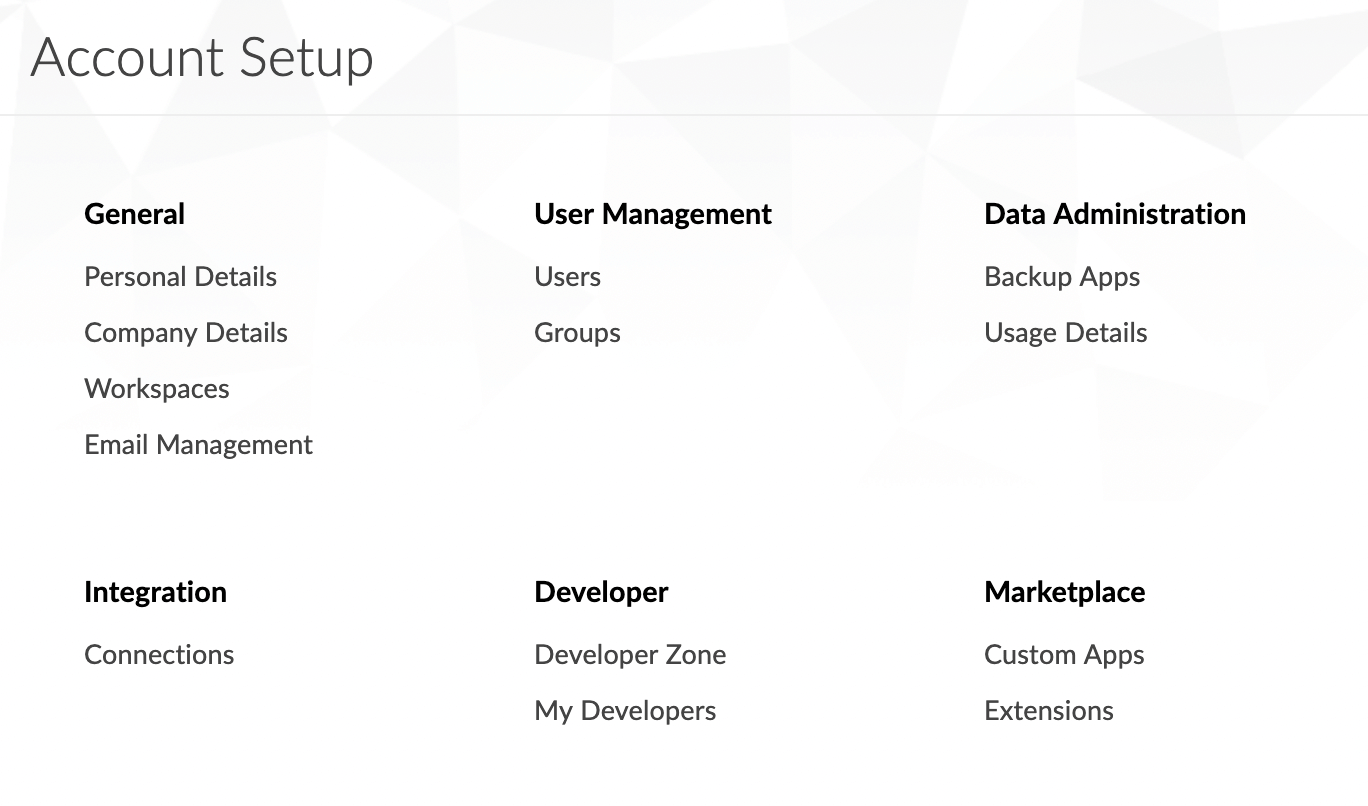 C5 - Add connections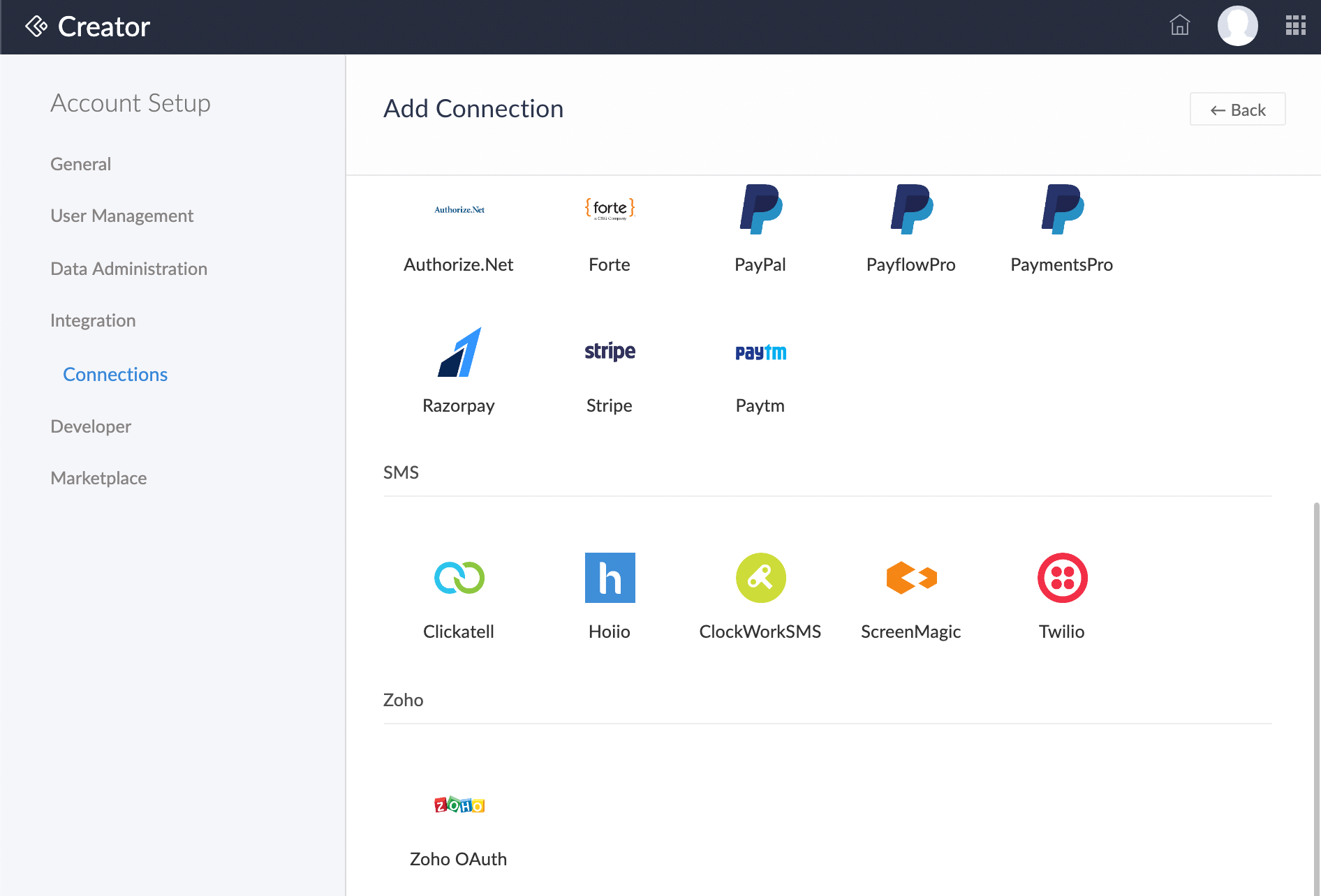 Creator 6: Microservices are independent, reusable components that can be incorporated into your applications to achieve specific business goals. Connections, in Zoho Creator 6, are placed under Microservices. This is an account level configuration and the functionality remains same as in Creator 5.
To navigate to connections, go to home page of Zoho Creator > Click Microservices under Develop > Connections are displayed.
C6 - Microservices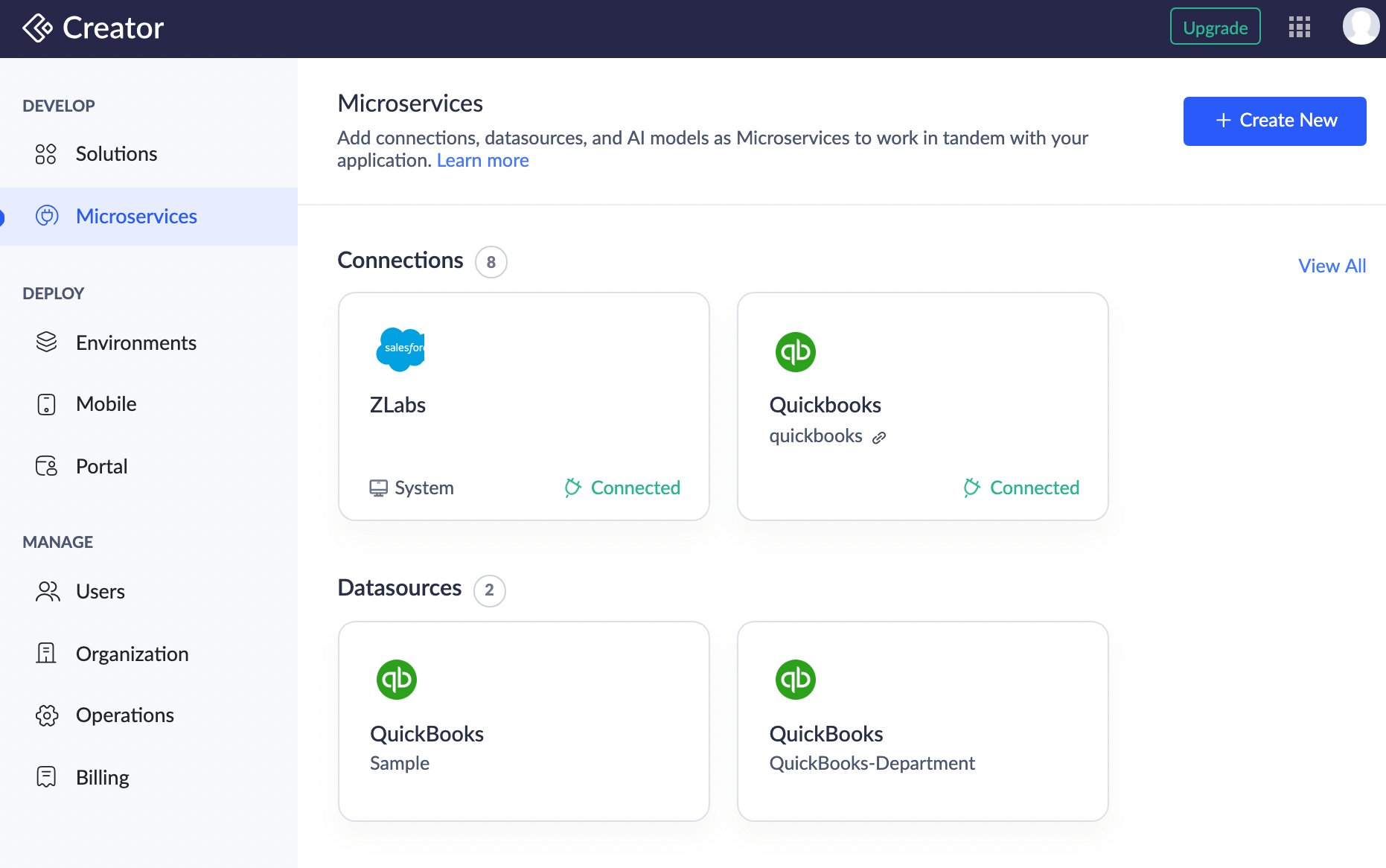 C6 - New microservice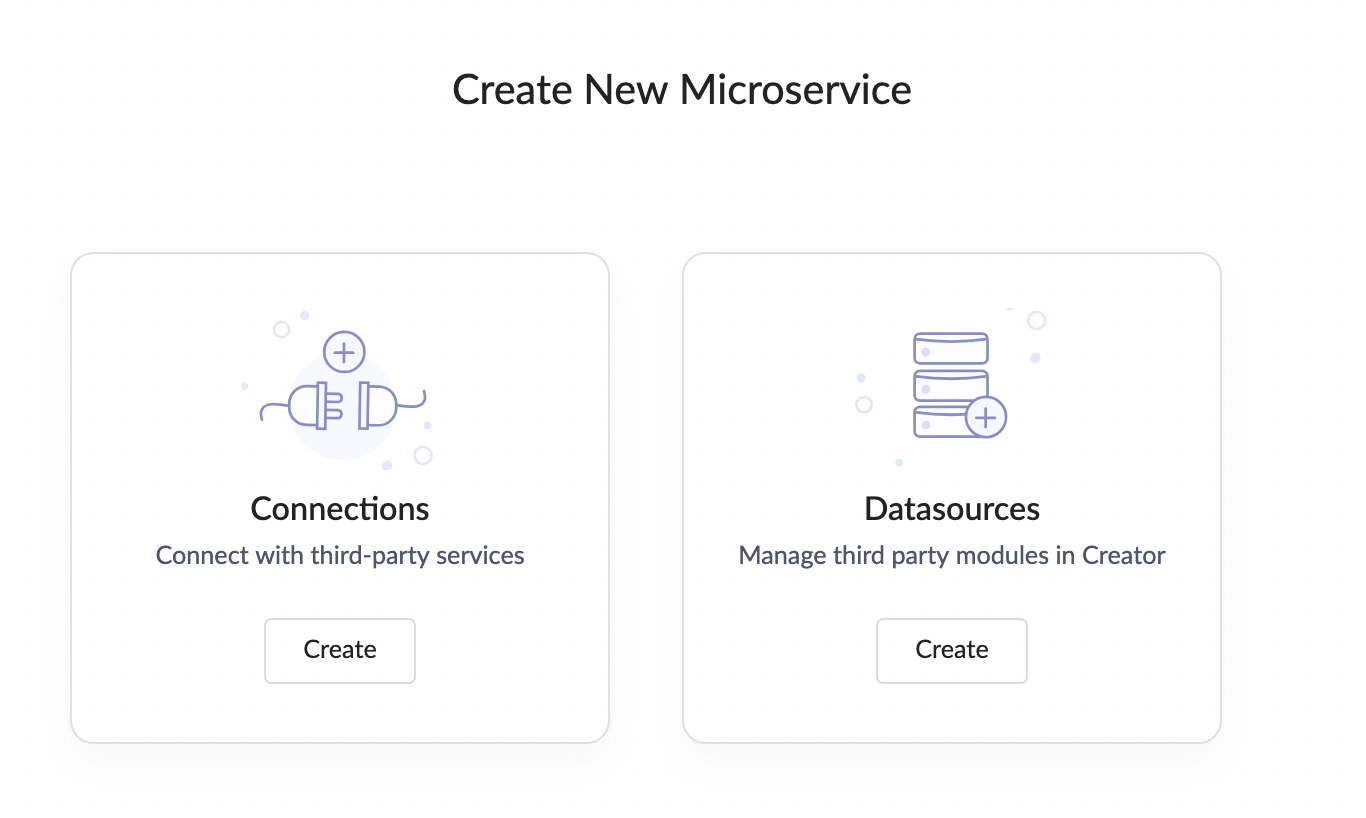 C6 - Add connection