In your form builder, go to Settings and choose Manage Form Attachments from the left menu.
Choose Dropbox.
Authenticate Zoho Forms to access your Dropbox account.
Choose between an option to create folders automatically or manually map file attachments to specific folders in Dropbox.



Create Automatically

When you choose Create Automatically,
A new folder labeled as ZOHO FORMS will be created in Dropbox.
A subfolder will be created in the name of the form (e.g., Job Application) under ZOHO FORMS.
All attachments from this form will be saved in folders created in the name of file attachment fields (e.g., Resume, Experience certificate, passport).

Here is an illustration showing the folder structure in Dropbox.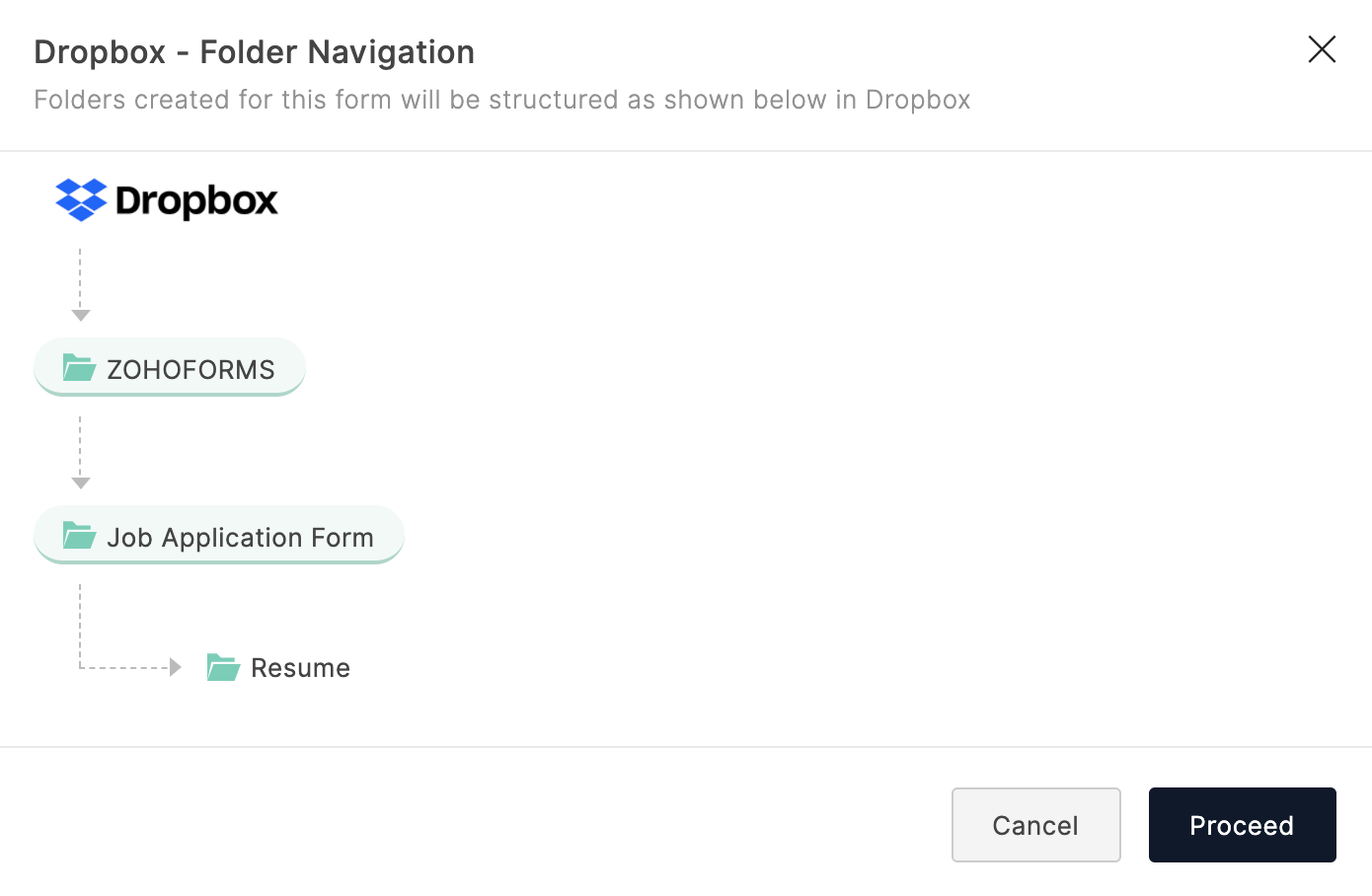 Note:

You cannot remap attachment fields to other folders if you choose to create folders automatically. However, you will be able to rename file attachments when you save them in Dropbox.

The file name can have a maximum of 100 characters.
Manage Manually

When you choose Manage Manually, you can manually map attachment fields to folders in Dropbox.
Pick a parent folder (e.g., ZOHO FORMS) in Dropbox to save form attachments.

Map each attachment field to a folder under the parent folder. You can choose an existing folder or create new folders to map attachment fields.

Note: The folder name can have a maximum of 100 characters.




Click Done.