Integrate Intercom with Zoho PageSense
With Intercom integration, you will be able to view the goals achieved and the session recording playback of the visitors who engage with you via Intercom.

To integrate Pagesense with Intercom:
1. Click on the Integrations option in the top menu on the experiments listing page.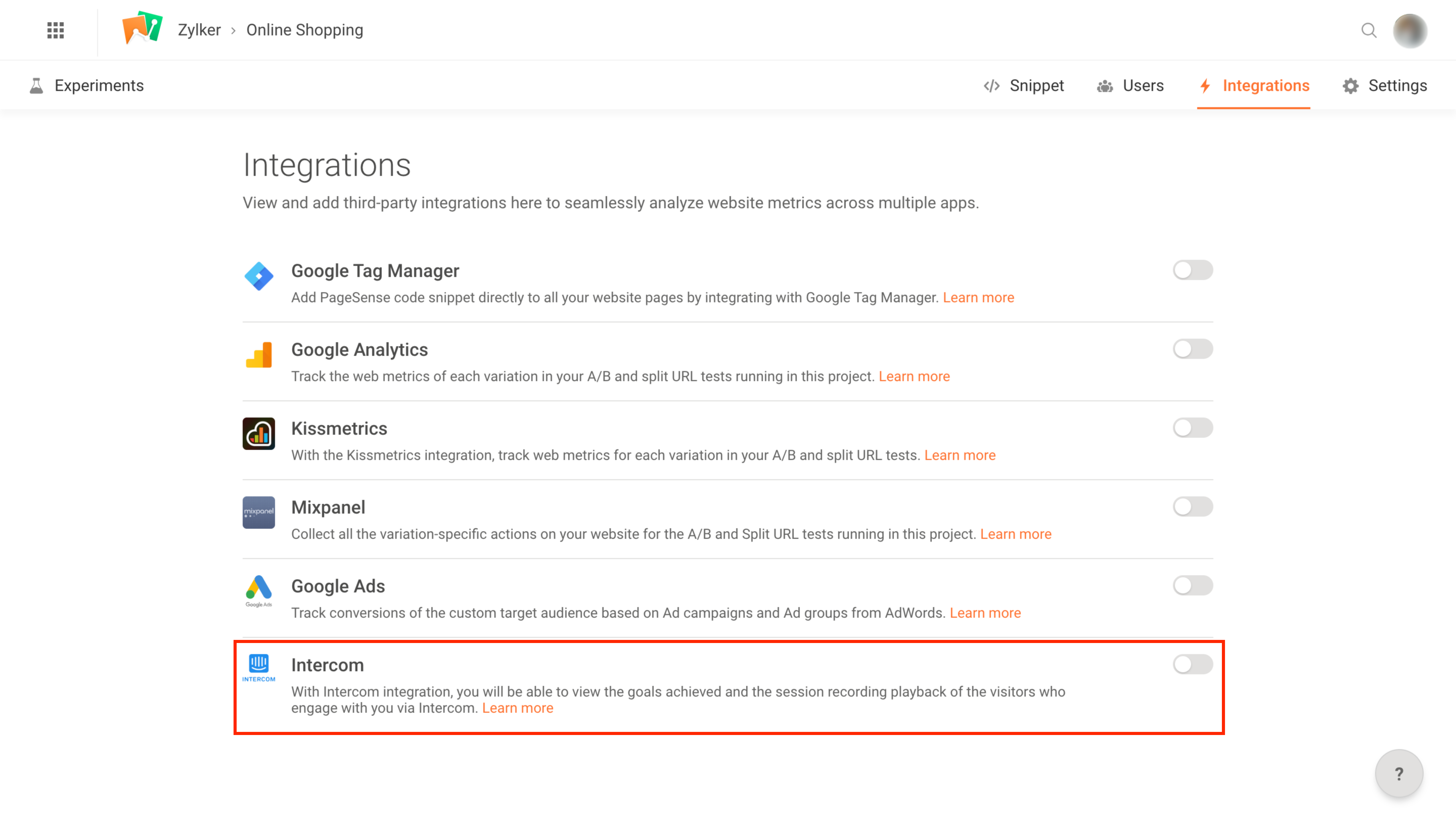 2. Enable Intercom integration.
3. You will then be prompted to give PageSense the permission to continue with the integration. After this, you'll be requested to authenticate your Intercom account.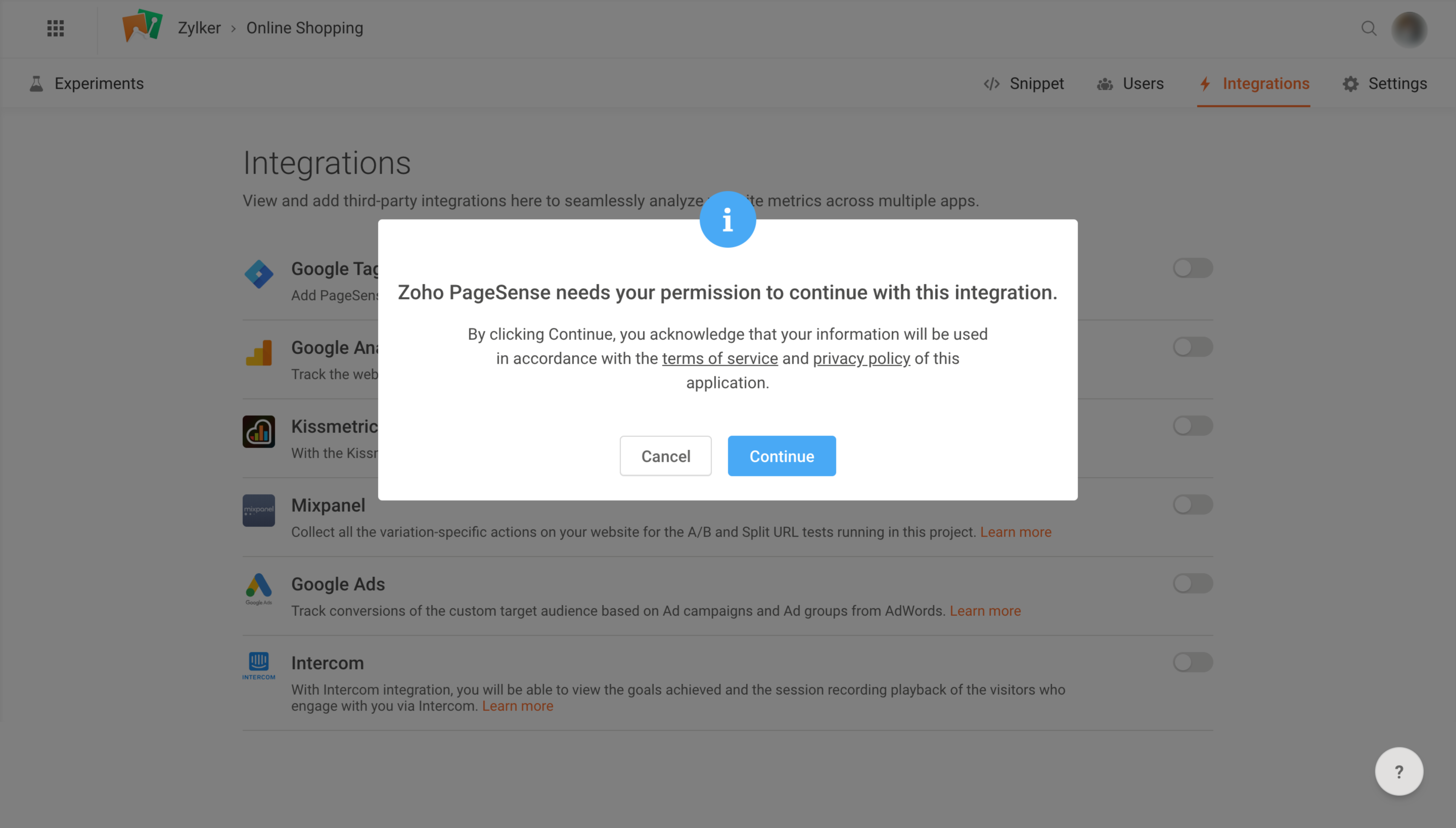 4. Click Proceed, and in the new tab that appears, click Authorize access after reviewing the permissions.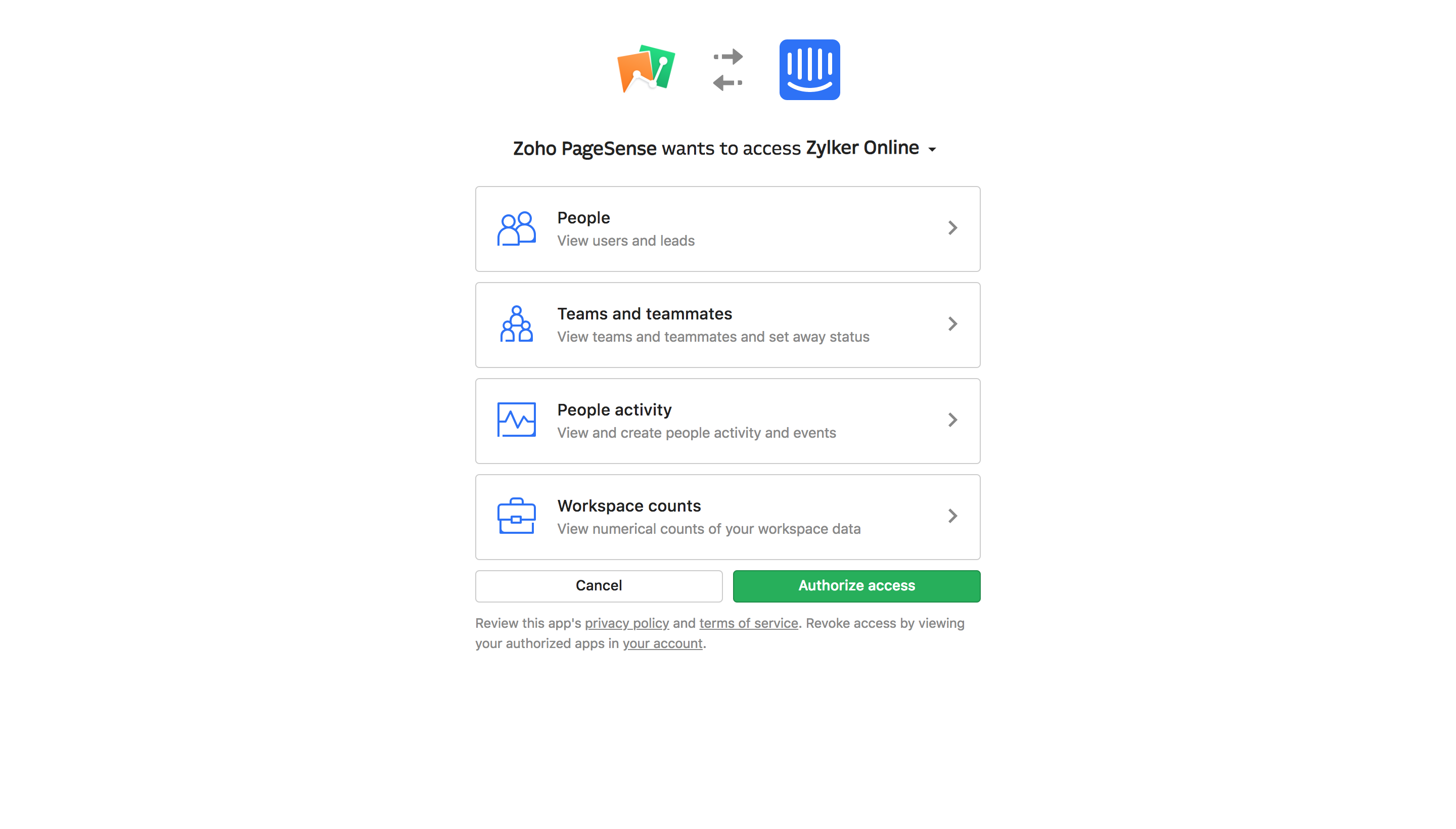 If this dialogue doesn't appear, you may need to temporarily disable your browser's pop-up blocker to finish the integration process.
PageSense will now automatically pass the session URLs into Intercom on any web page that contains both the Intercom and PageSensecode snippets. You will be able to view the goals achieved by the visitor as well as their session recording in the respective Intercom contact profiles.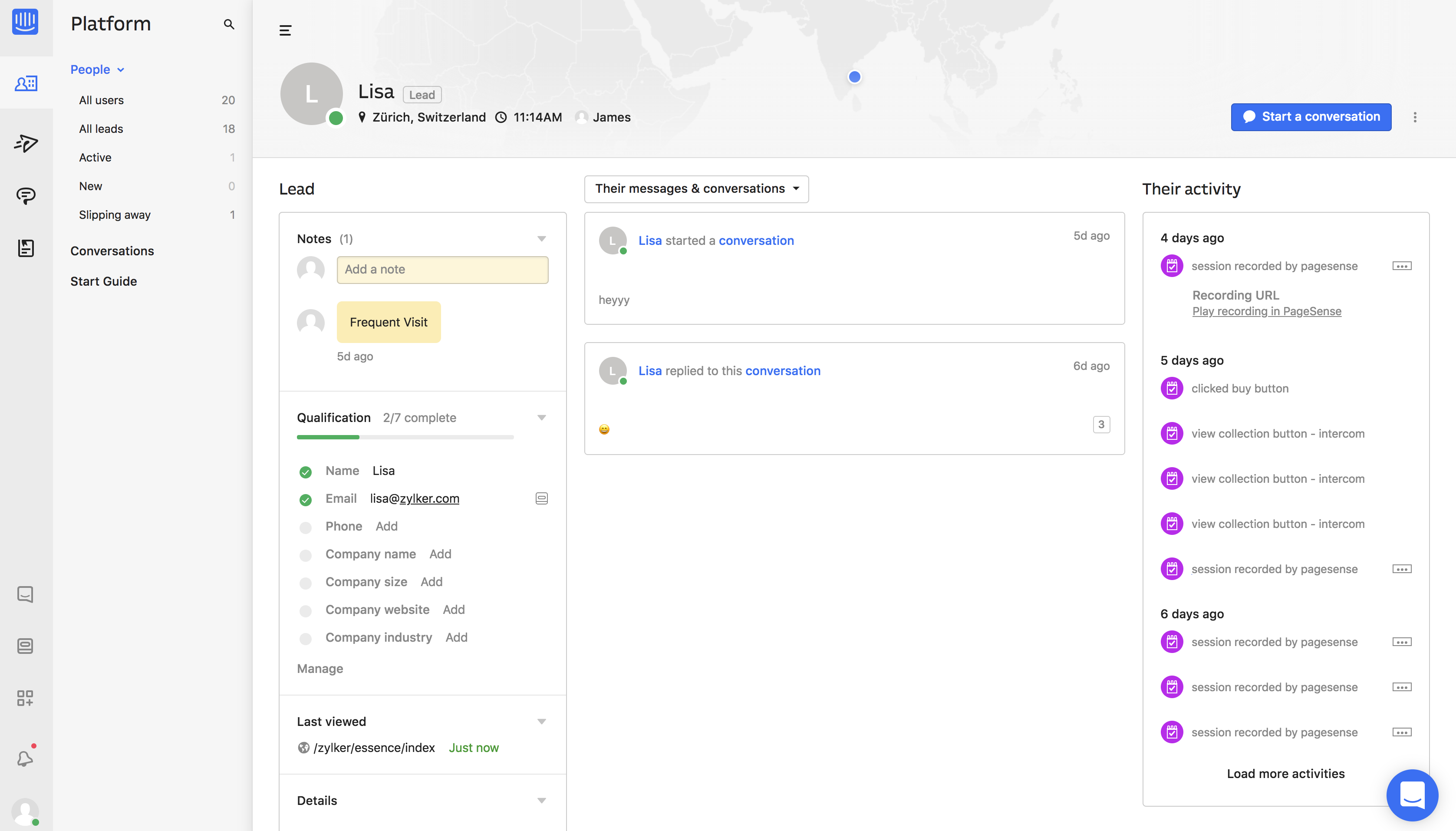 Zoho CRM Training Programs

Learn how to use the best tools for sales force automation and better customer engagement from Zoho's implementation specialists.

Zoho DataPrep Personalized Demo

If you'd like a personalized walk-through of our data preparation tool, please request a demo and we'll be happy to show you how to get the best out of Zoho DataPrep.

---
Zoho Sheet Resources
Zoho Forms Resources
Zoho Sign Resources
Zoho TeamInbox Resources
Zoho DataPrep Resources
Related Articles

Install the PageSense code snippet on Shopify

If you are using Shopify, an eCommerce platform used to set up your online store and sell products worldwide, then you can effortlessly add the PageSense snippet code on your Shopify websites and start tracking visitor data with a few simple clicks, ...

Install the PageSense code snippet on Squarespace

Squarespace is a website building platform that helps you to build creative websites using its amazing drag and drop editor and showcase your work online. This guide helps you with few simple steps to add the PageSense snippet code on your ...

Install the PageSense code snippet on Prestashop

Zoho PageSense is a software used for website testing and optimization that lets you measure your key website metrics, understand your visitors' online behavior, and give them a personalized website experience to boost conversions. To use PageSense ...

Install the PageSense code snippet on Unbounce

If you're using Unbounce to design and publish your landing pages, you can add the PageSense snippet code to your Unbounce pages and campaigns with a few simple clicks to track, analyz,e and optimize your web pages for better conversions. Once you ...

Install the PageSense code snippet on Magento

Magento is an eCommerce platform built on open source technology that provides online merchants with a flexible shopping cart system, as well as control over the look, content, and functionality of your online store. By adding the PageSense code into ...