This document provides a brief understanding of how the usage details section of the Zoho Creator 5 is realigned in Creator 6.

Current: You can view the usage limits that are facilitated you your subscription plan. This includes the total number of records that can be added, schedules that can be run, Emails and SMSes that can be sent, size of file attachments that can be stored in your account (storage) and API integrations executed in your account.
To view usage details, navigate to Account Setup page > Click Usage details under Data Administration. The usage details page will appear.
C5 - Account Setup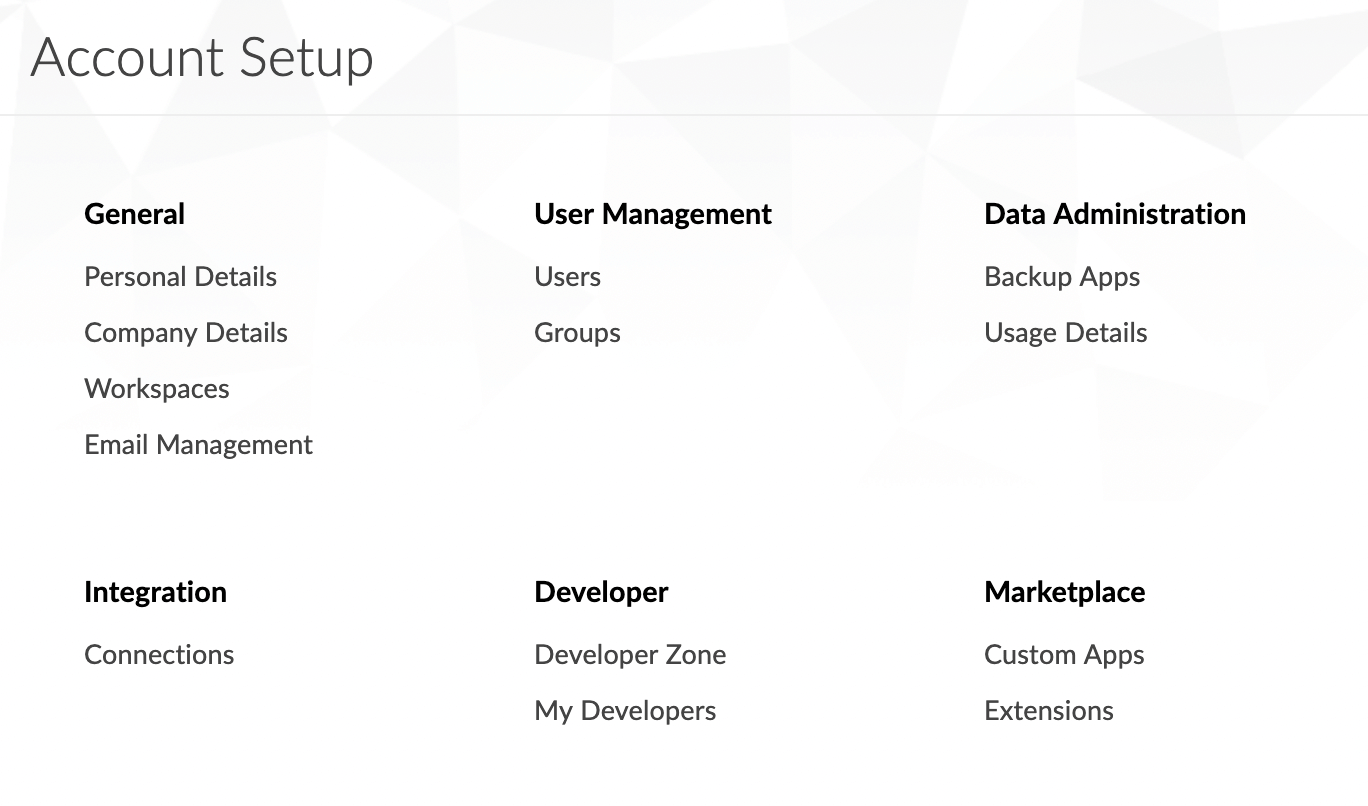 C5 - Usage details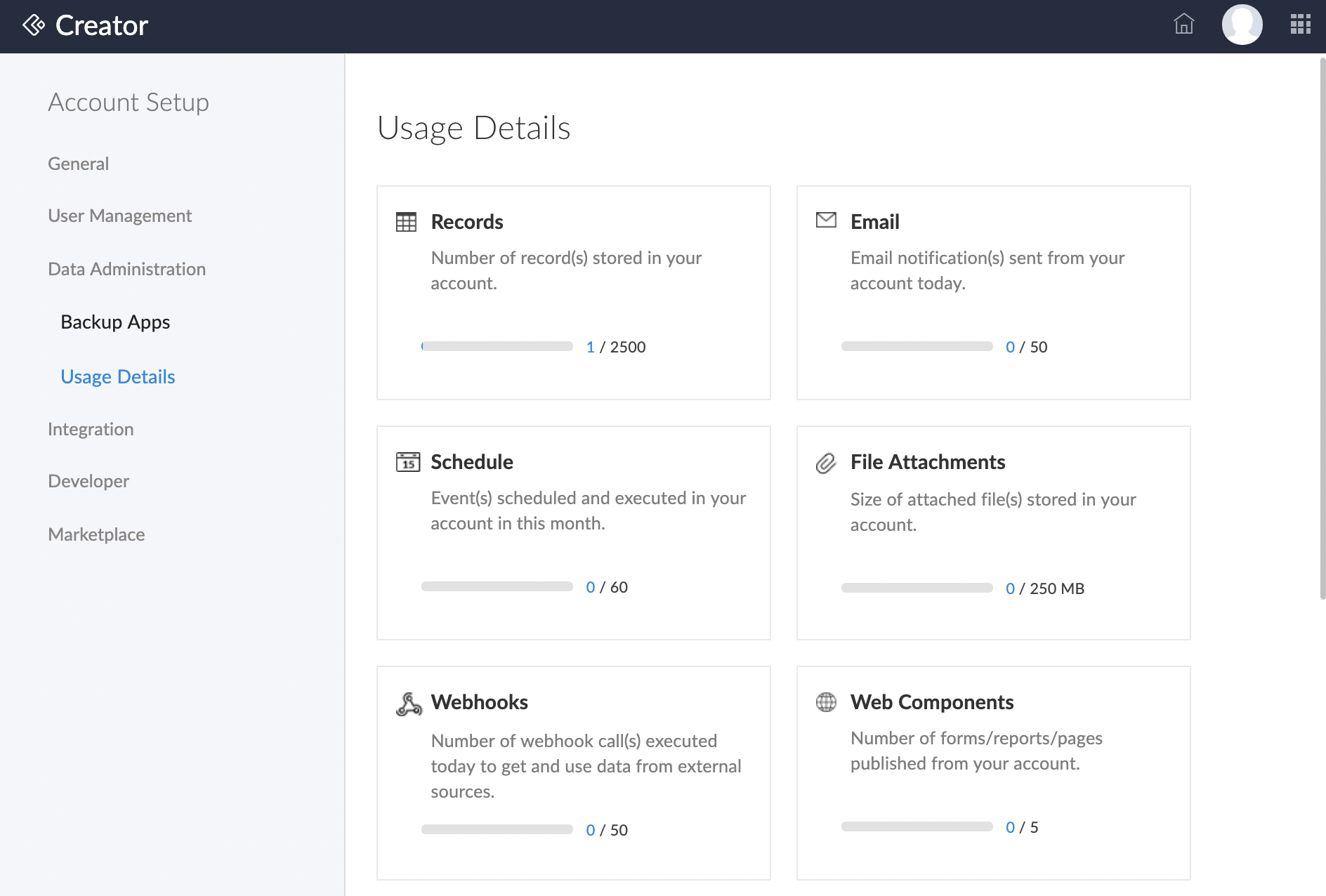 Creator 6: In Zoho Creator 6, usage details and subscription are categorized as Billing, which is a separate module. It provides a comprehensive view of the details associated with your plan. However, the functionality is same as in Creator 5.
To access billing module, go to home page of Creator 6 > Click Billing. The usage details and subscription plan information will be available.
C6 - Billing