While adding related lists to Bigin, you can also choose to trigger certain actions.



Workflow: This option triggers Workflow Rules configured in Bigin while pushing data from Zoho Forms.
Attachment: This option pushes attachments associated with each form entry to Bigin. The following attachments can be pushed from Zoho Forms to Bigin:
Signatures
File upload/ Image Upload field attachments
PDF of form submissions
Upsert Record: The Upsert Record option lets you update existing records in Bigin with new values. Upon selecting this option, if a record with the identical value exists in Bigin, it will be updated with the new values. If not, a new record will be created in Bigin. You can arrange fields in the order in which upsert should happen.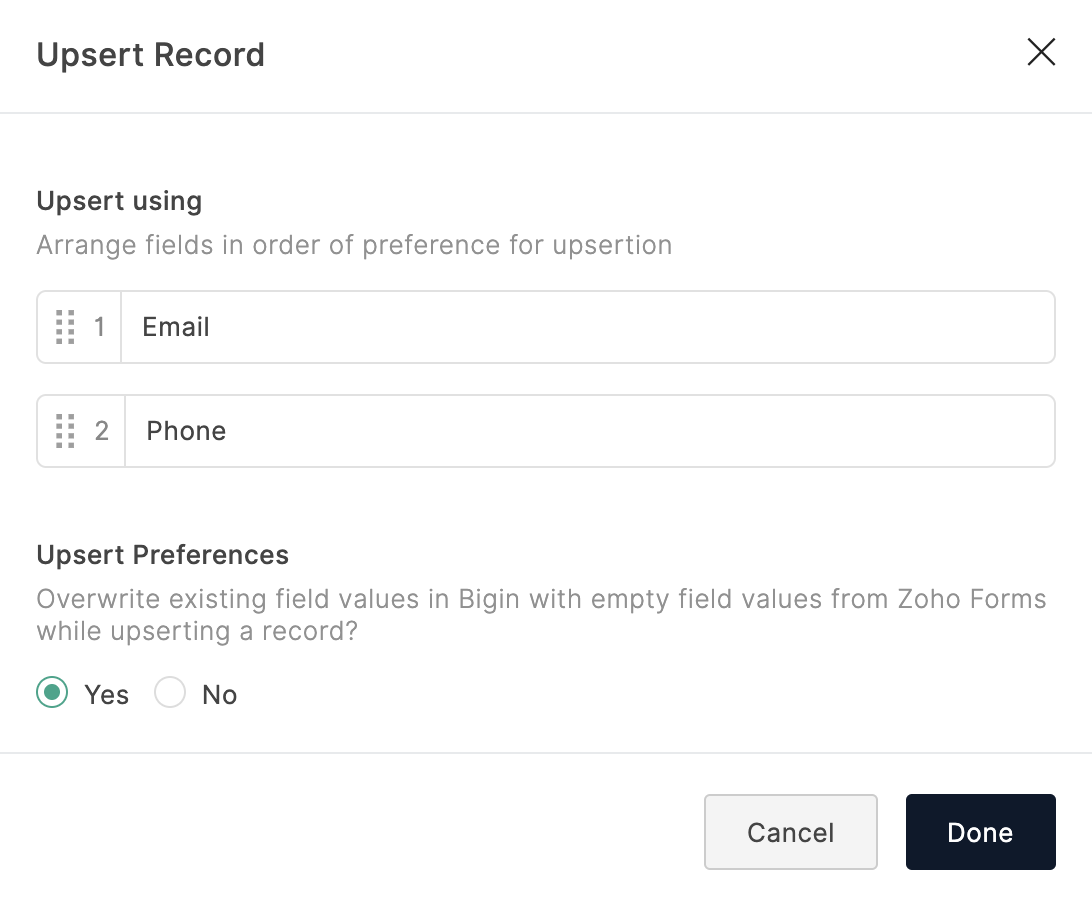 Here's how upsert works:
For example, if you have an Email field before a Company field. When a form is submitted with the Company as Zylker and Email as rebecca@zylker.com,