If you're using Google Tag Manager (GTM) to integrate with Zoho PageSense, you can use the PageSense tag available in the tag list to quickly install the code snippet on your website instead of manually adding them every time. Once you add the tag, you can start running your experiments seamlessly and create personalized user experiences on your website from PageSense right away. This native tag is easy to implement compared to the conventional method of using a custom HTML tag in GTM.


To install PageSense snippet code using Tag Manager:

1. Log in to your tag manager account and select the Workspace to integrate with PageSense.

2. On the left pane, click Templates, then the Search Gallery to search and add the PageSense Tag to your workspace.
3. Go to the left pane, click Tags, then the New button.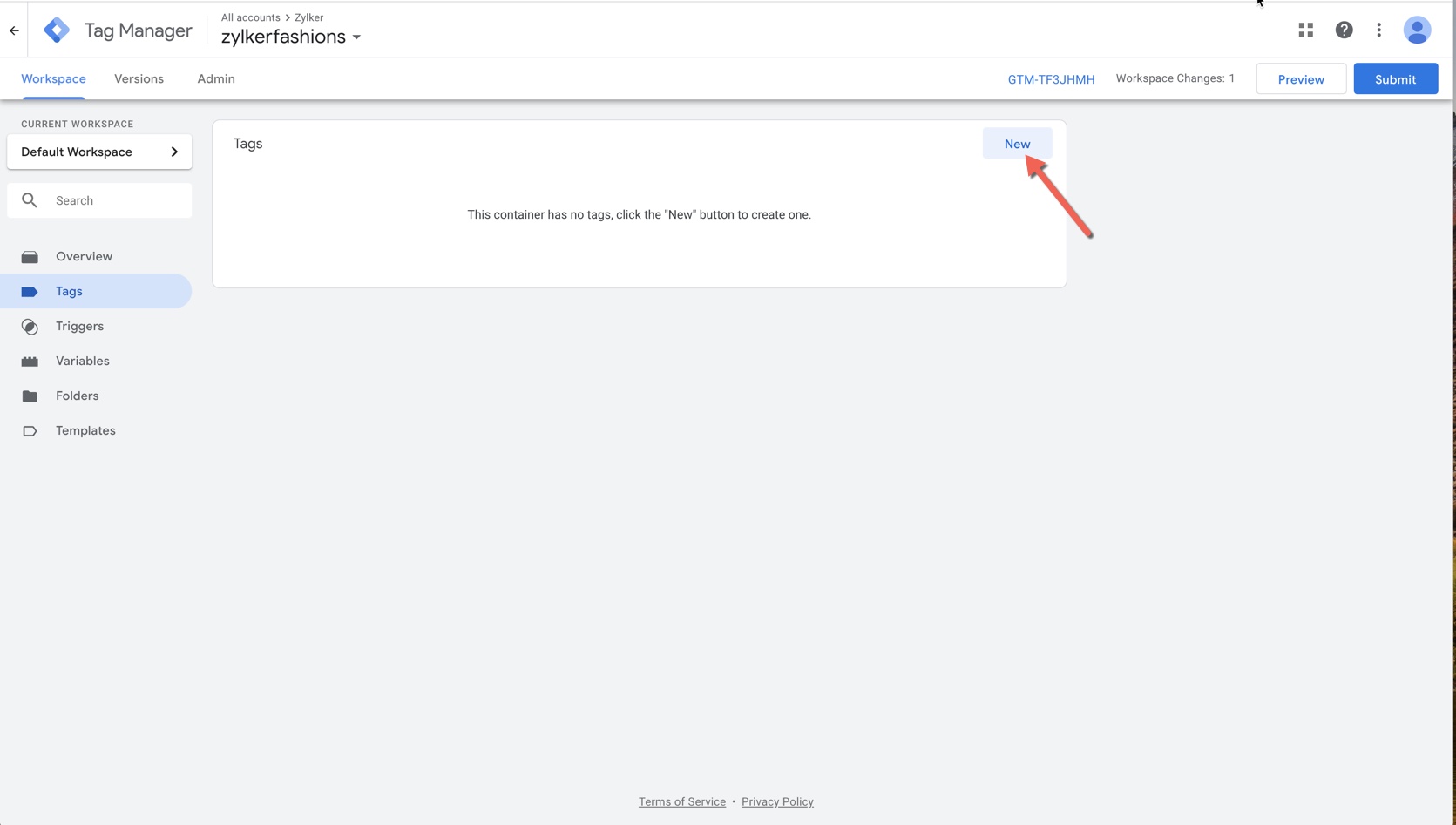 4. Enter a name for your tag in the Untitled Tag field, click the Tag icon, and select PageSense Tag from the list.


5. In the Tag Configuration window, enter the required data within the Space Name, Project Key, and Data Center fields. You can get this information under the Settings tab in the Zoho PageSense app.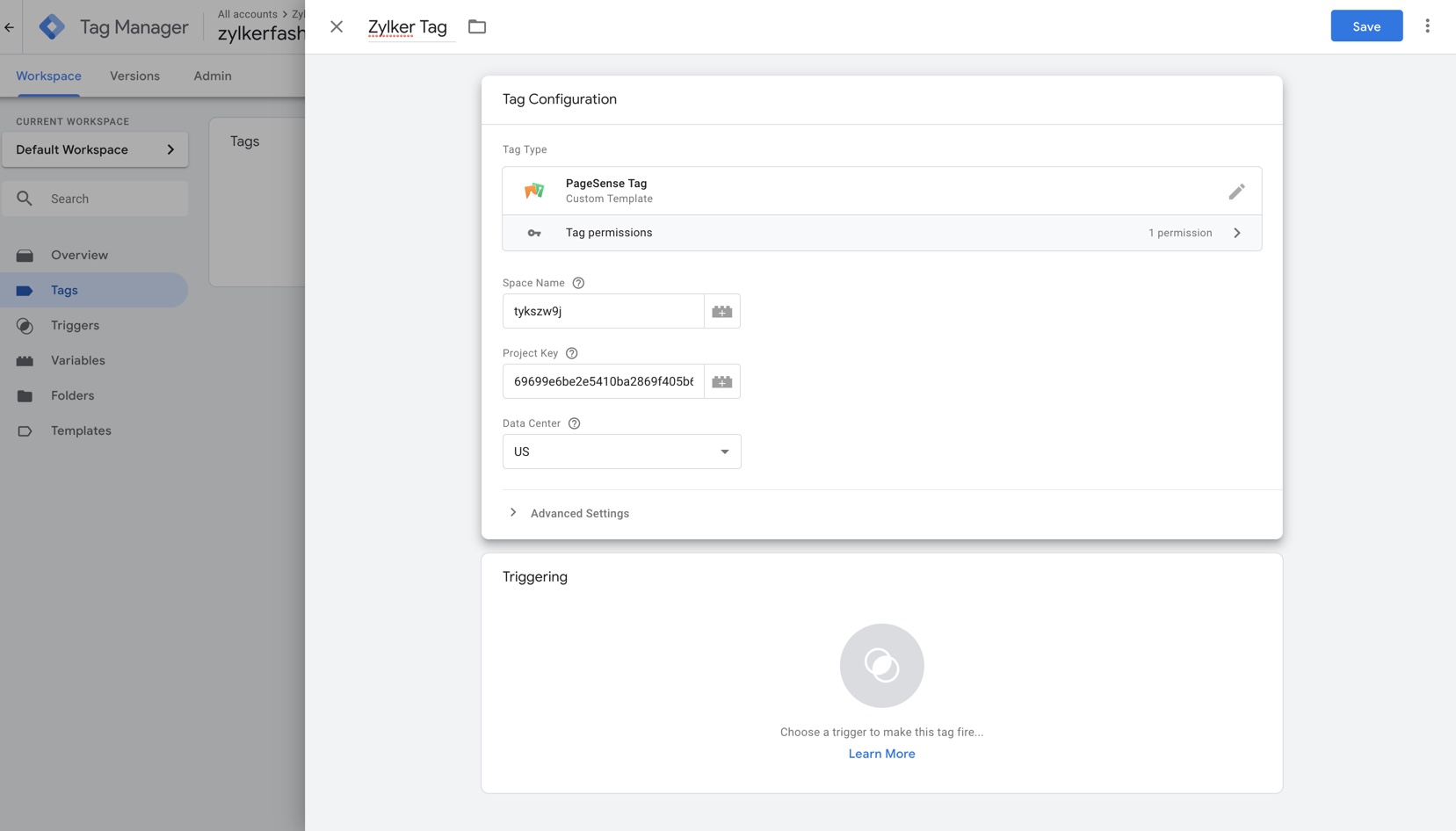 Alert: Please check that you copy-paste the right Project info from PageSense's app to install your snippet code.

6. Click the trigger icon, choose All Pages and then Add button.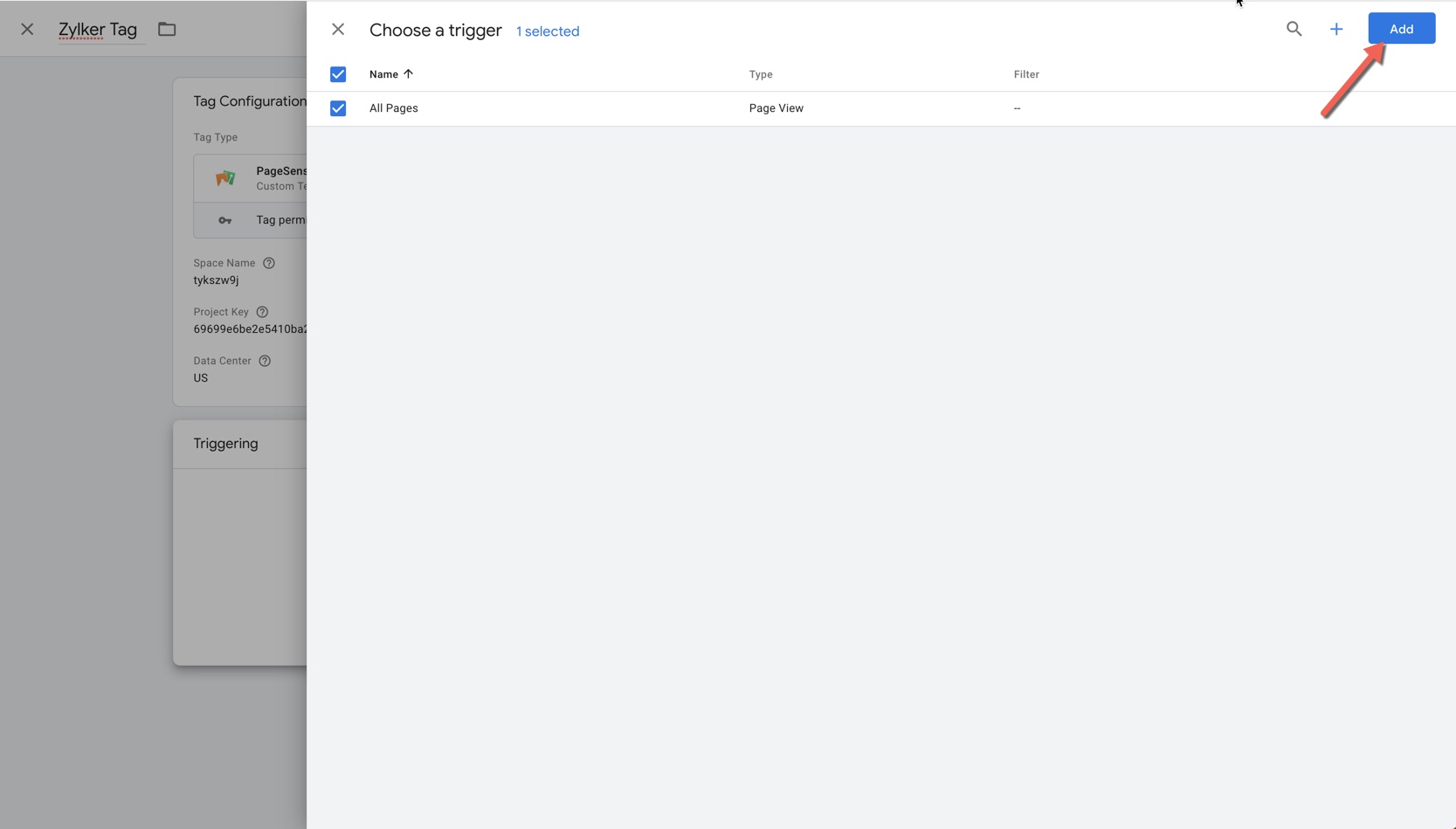 In GTM, tags fire based on events like form submissions, button clicks, or page views. A trigger helps decide when and where these tags will be fired or blocked.
7. Click the Save button on the top-right corner of the screen.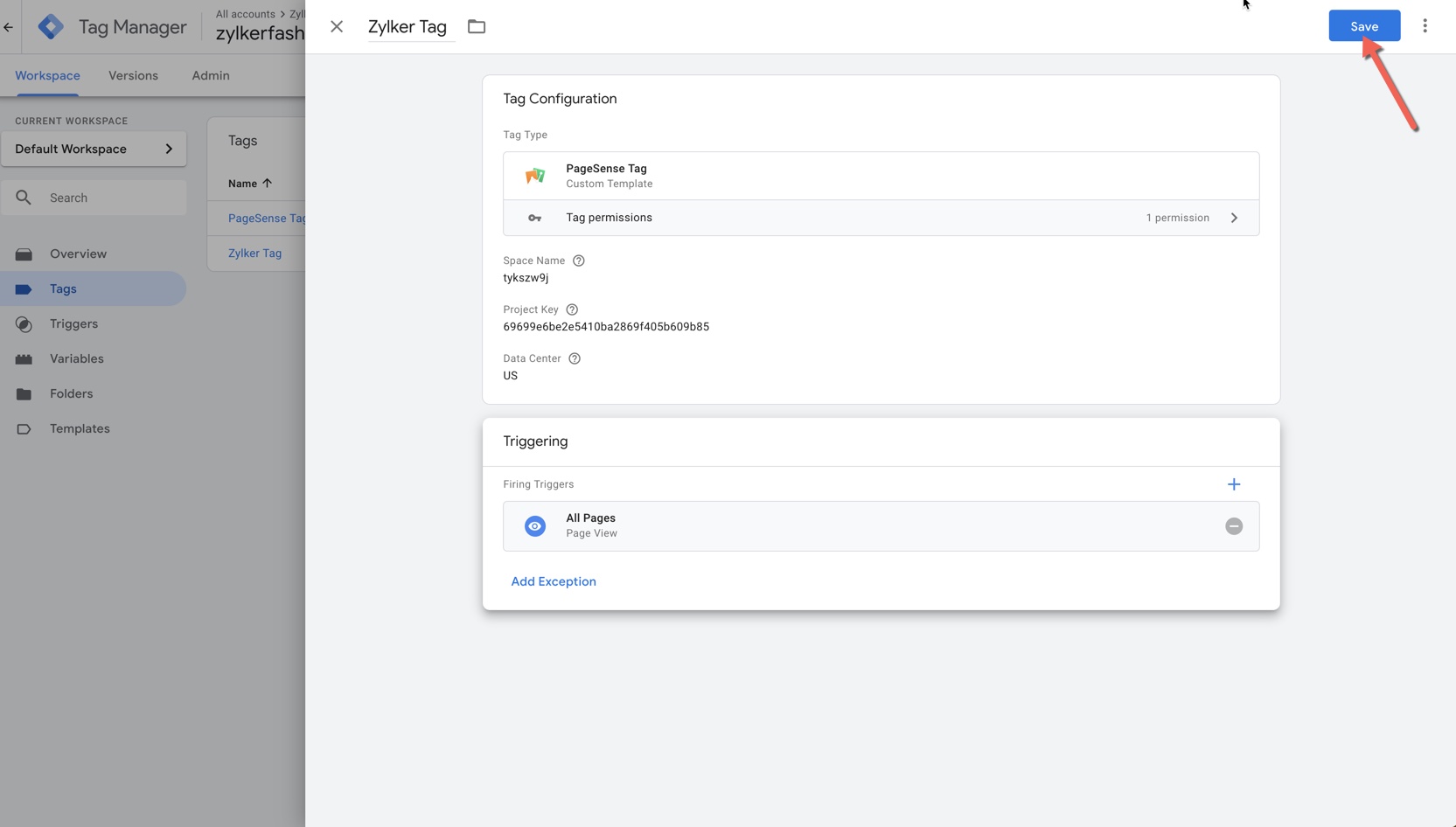 8. Click the Submit button on the top-right corner and enter the version name/description of the changes made.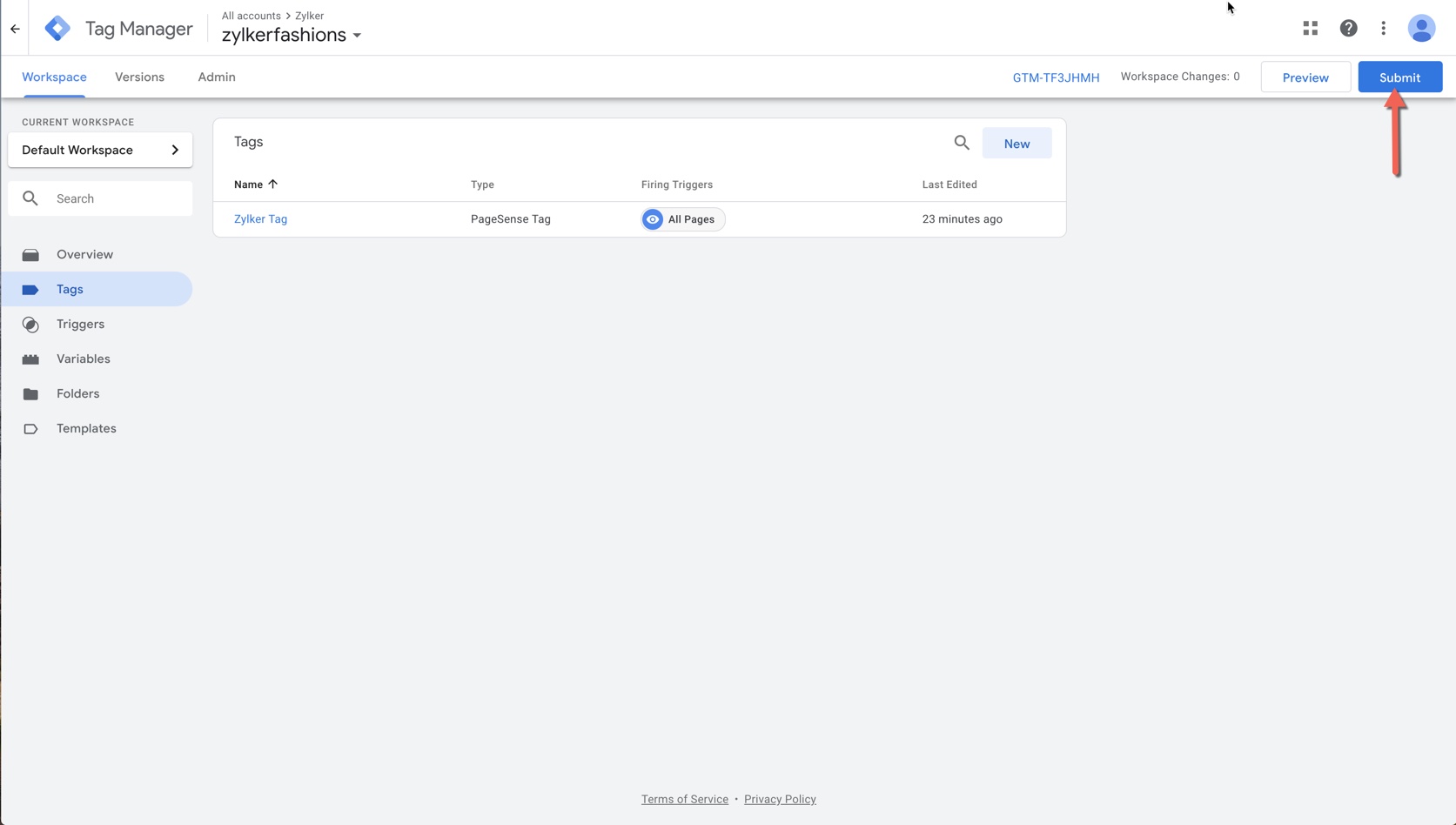 9. Finally, click Publish to publish the tag and start running your experiments using the PageSense tools.
Your code snippet will now be successfully installed on your website and is ready to track visitors' information.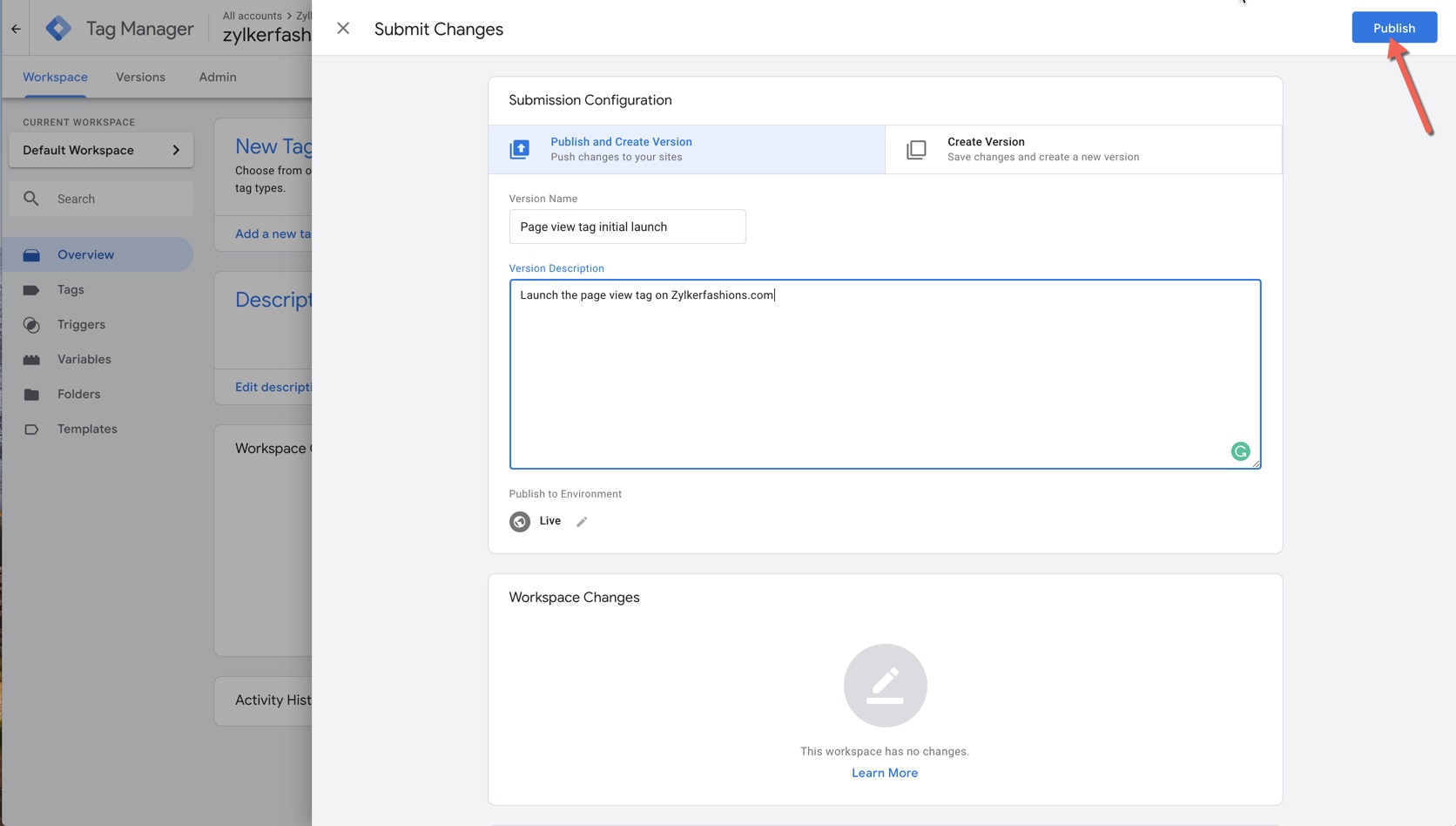 Make sure you install the code snippet directly under the
<head> tag
of all the web pages running A/B, Split URL and Personalization experiments, to avoid flickering of original content.