Support for Zoho Cliq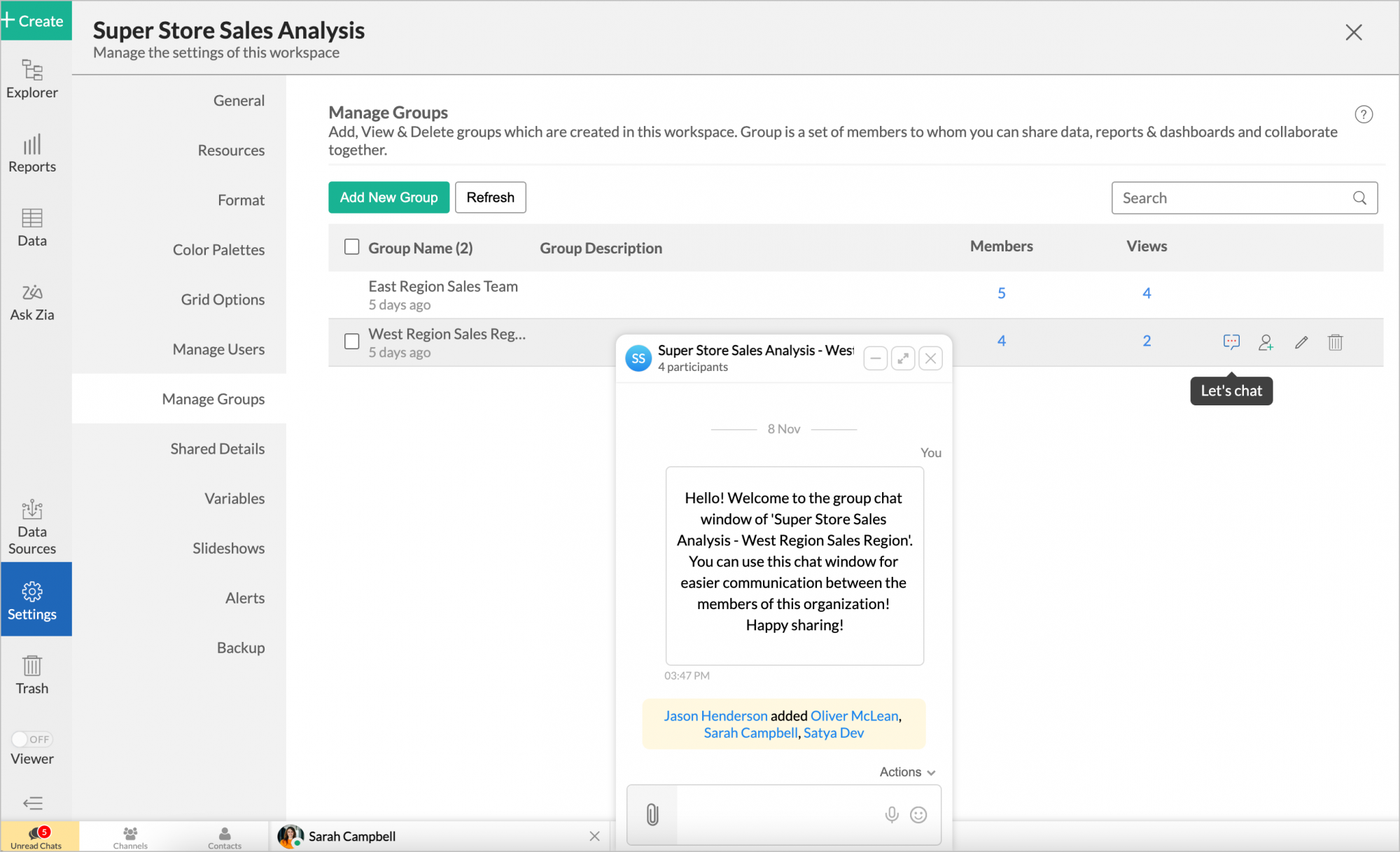 To enable easy collaboration among the members of the organization, we have now integrated Zoho Cliq messaging service in Zoho Analytics.

You can also create a Cliq group for each of your Workspace Groups.

Zia Insights Predicts Future

Zia Insights can now predict the future outcomes based on data. Predictive narration is included in medium and high verbosity narratives.

Edit connector Setup permission for Administrators
From now on, Account Administrator, and all Organization Administrators can also edit the connector set up. Previously, only the Administrator who created the setup could modify it.
New Module Addition in Advanced Analytics connectors
New modules have been added to the following Advanced Analytics connectors.
Zoho Recruit - Application module
Zoho Finance - Custom module
QuickBooks Online - Recurring Bills, Recurring Invoices, Recurring Transfer, Recurring Expenses, Recurring Deposits, Recurring Credit Memos, Recurring Estimates, Recurring Journal Entries, Recurring Refund Receipts, Recurring Sales Receipts, Recurring Vendor Credits, and Recurring Purchase Orders
Baseline support for Zoho Projects Advanced Analytics
We now support analyzing data based on the Baseline in Zoho Projects. To avail this, you need to synchronize the following modules in Zoho Projects Advanced Analytics connector.
Baseline
Tasks on Baseline and
Milestones on Baseline

Enhancement for Mobile App White Label Solution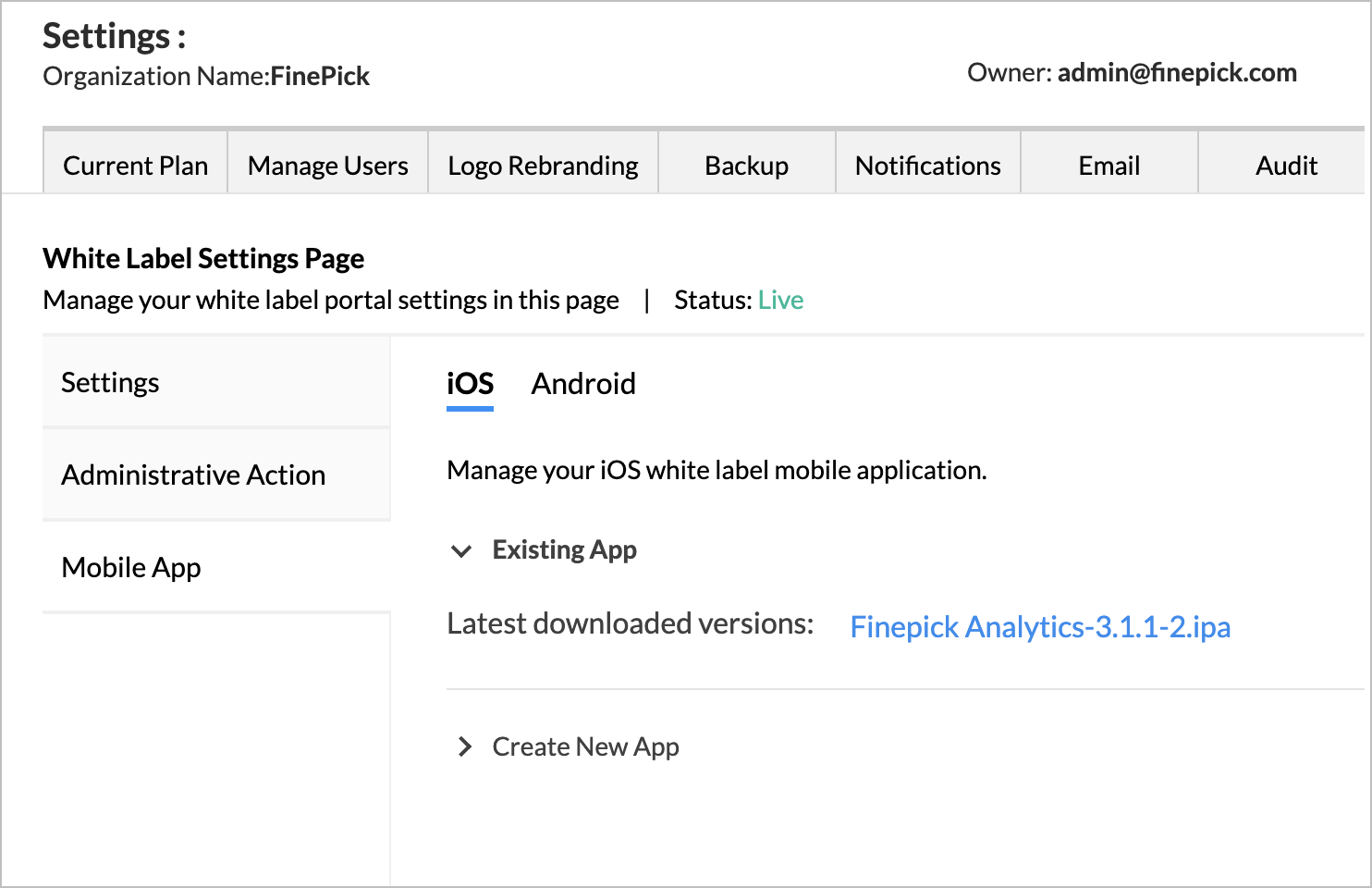 To enhance the user experience, we now allow you to customize the white labeled Mobile App from your Zoho Analytics account (interface) itself. You can submit all the customizing options and download the customized app right from the Zoho Analytics Settings page.