Advanced search in a lookup field
When the Lookup field has large number of records then finding a particular record becomes cumbersome. Moreover, the basic search will display only 5000 results and manually scrolling down through these results to find the required record is tedious. The
Advanced search
option will enable you use the advanced search mechanism and zero down on the required records or field values in the lookup fields.
Enable advanced search a lookup field
Open the form builder.
Select the required lookup field.
Navigate to the Field Properties -> Choices section on the right.
Check the checkbox next to Advanced Field Search option.
Search using advanced search
Access the application.
Navigate to the required lookup field.
Click on the Advanced search button.

The Advanced Field Search popup will appear.

In the left pane of the popup, the lookup field(s) will be listed. Choose the required search operator and enter the appropriate search keywords.

Click Search.
The list of relevant search results will be displayed on the popup.

Choose the required record and click Done.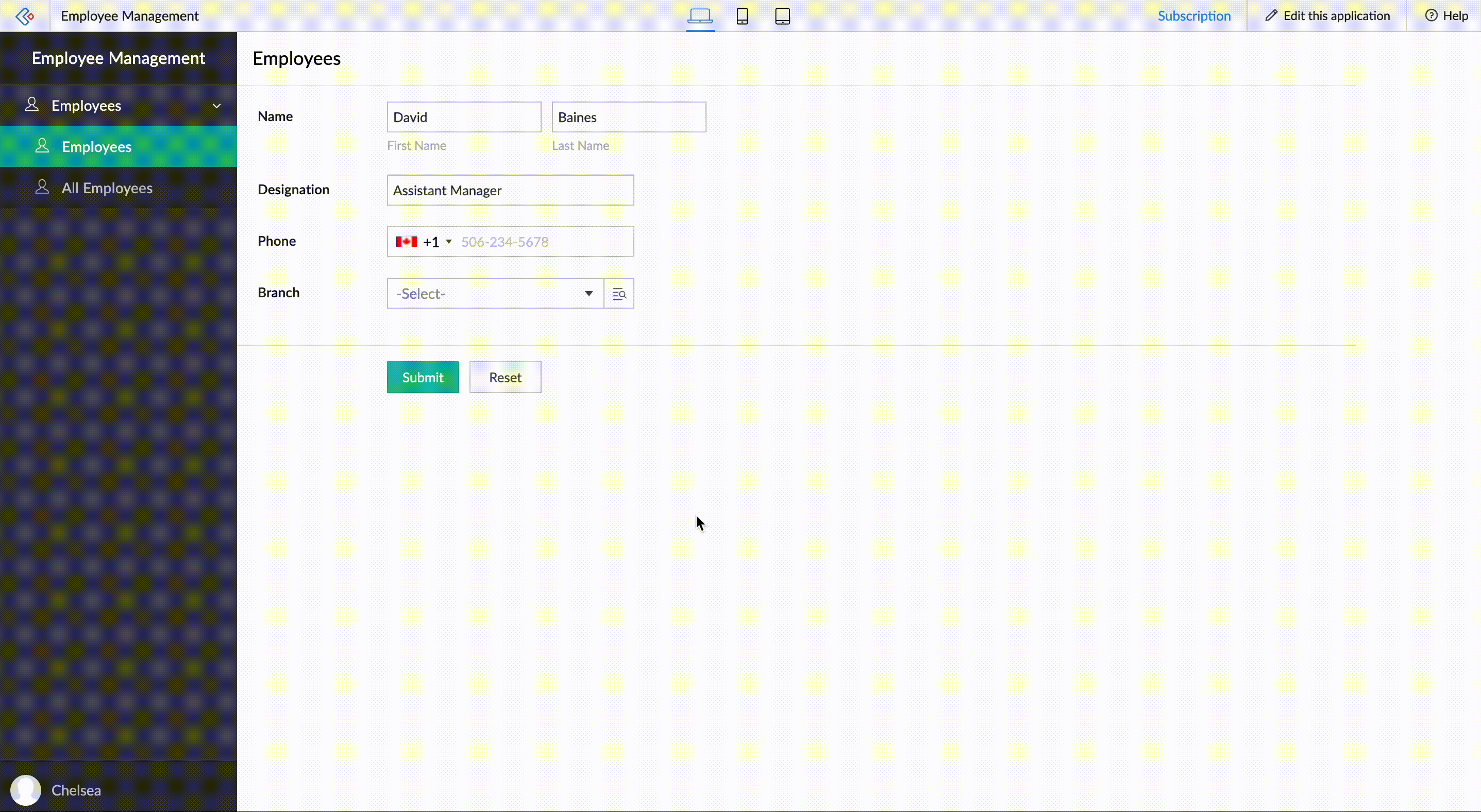 Zoho CRM Training Programs

Learn how to use the best tools for sales force automation and better customer engagement from Zoho's implementation specialists.

Zoho DataPrep Personalized Demo

If you'd like a personalized walk-through of our data preparation tool, please request a demo and we'll be happy to show you how to get the best out of Zoho DataPrep.

---
Zoho Sheet Resources
Zoho Forms Resources
Zoho Sign Resources
Zoho TeamInbox Resources
Zoho DataPrep Resources
Related Articles

Advanced search in a lookup field

Advanced search in a lookup fieldWhen the Lookup field has large number of records then finding a particular record becomes cumbersome. Moreover, the basic search will display only 5000 results and manually scrolling down through these results to ...

Configure bidirectional lookup field

To configure bidirectional lookup: Navigate to the form builder. Drag and drop the lookup field. The Lookup field window appears. Select the Form from which you need to fetch data. Select the Field . Click the toggle button to Enable bidirectional ...

Create a search functionality to dynamically filter a report

Requirement Create a search functionality for users to find specific records based on their search queries. Use Case An order management app is used by a business to store its customer details, and by billing agents to order products. There are three ...

Auto populate a field based on the selection from a lookup dropdown

Requirement When a value is chosen from a lookup dropdown, related values are populated in the other fields of the same form. Use Case An order management app contains a form to store order details. When the admin chooses the customer name from ...

Understand Lookup Field Properties

This page is applicable to all report types except pivot chart and pivot table. Lookup field displays field values that are fetched from a field in a related form. This relationship is created when the field is introduced into the form on which the ...