Follow the below steps to sign in to your Zoho Creator account.
Visit the Zoho Creator Sign in page.

In the Email / Phone field, enter your email address or phone number.
In the Password field, type in your password, and click Sign In.
Once your login is successfully authenticated, your account Home page will be displayed.
Note:
You can access Zoho Creator if you are an existing user of any other Zoho services.
Alternatively, you can access Zoho Creator using your Google/Office365/LinkedIn/Facebook/Twitter/Yahoo credentials. Refer to the Zoho single sign-on help page for more information on federated logins.
Forgot Password
When unable to memorize your account password, use the Forgot Password link on the sign-in page.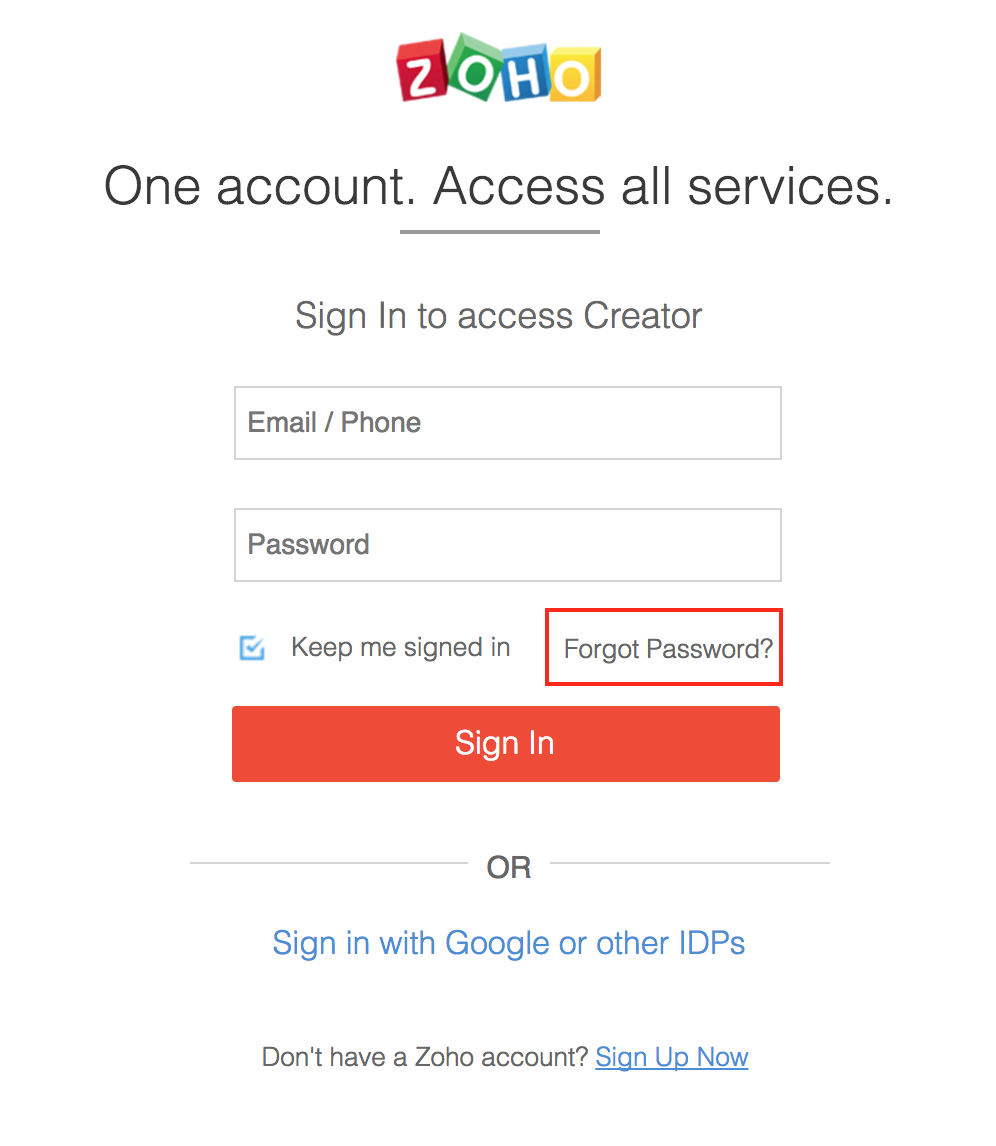 Enter the Email Address or mobile number linked to your Zoho Creator account. Type the verification image text that appears on the form and click Request.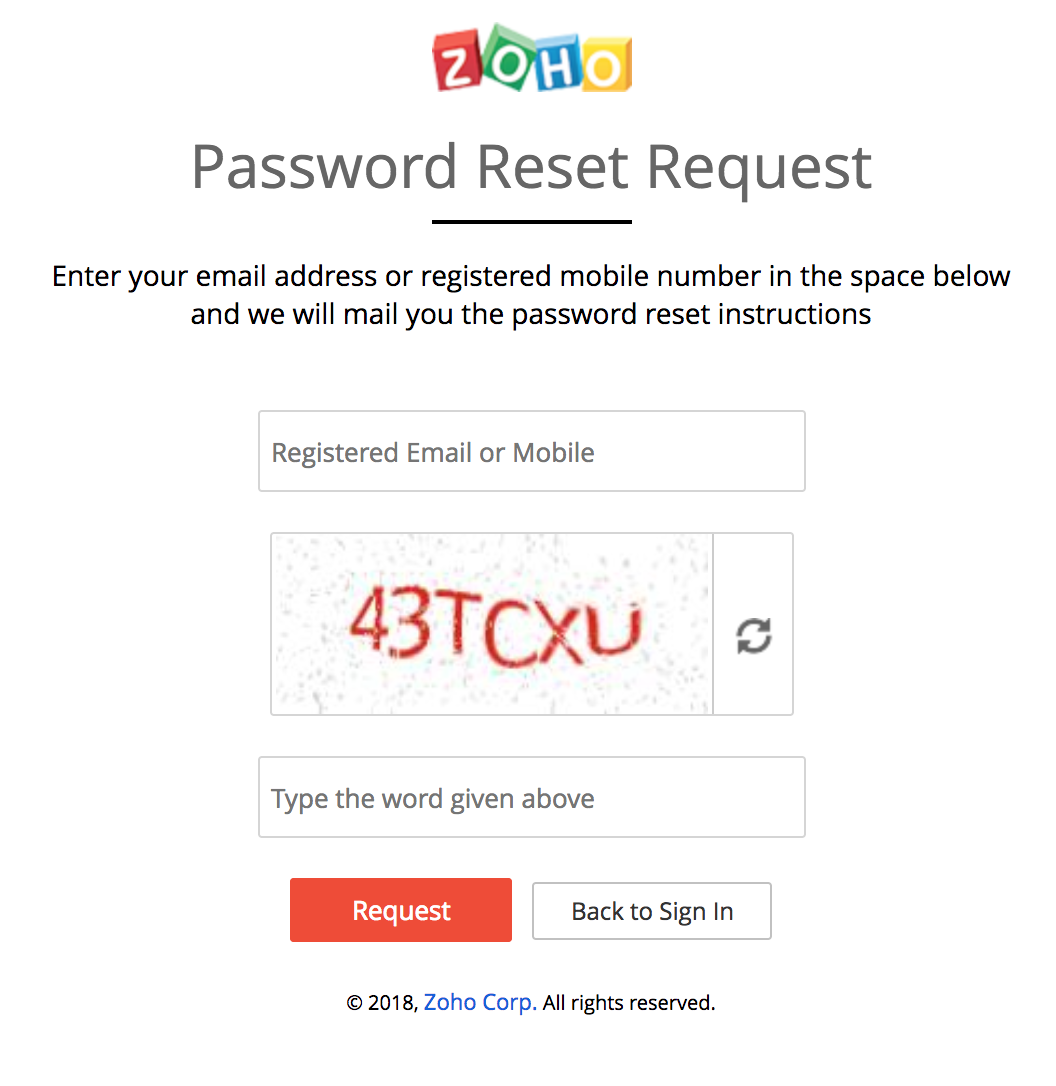 You will receive an email with an HTML link. Follow the instructions to set a new password for your Zoho account.