Enhancement in White Label Solution

White Label users can now do the domain mapping and domain verification from Zoho Analytics' user interface itself. This allows them to configure the White Label Solution in a secured and user-friendly manner.

Organization Email Address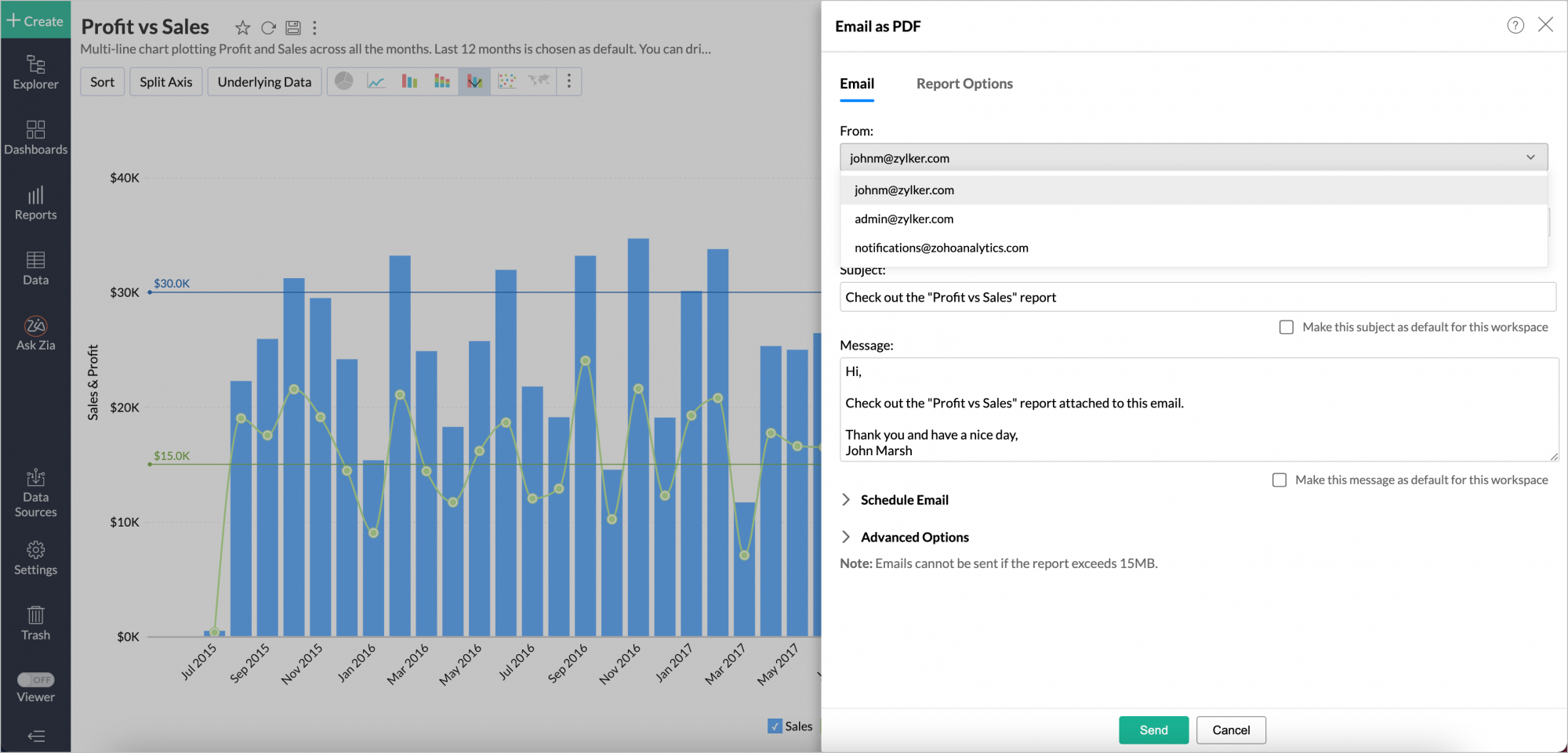 Zoho Analytics now allows you to email views from organization email addresses (in addition to the default notifications@zohoanalytics.com). With this, you will be able to add multiple email addresses as Organization email address, and email reports and dashboards using these addresses.

Dependency Details Enhancements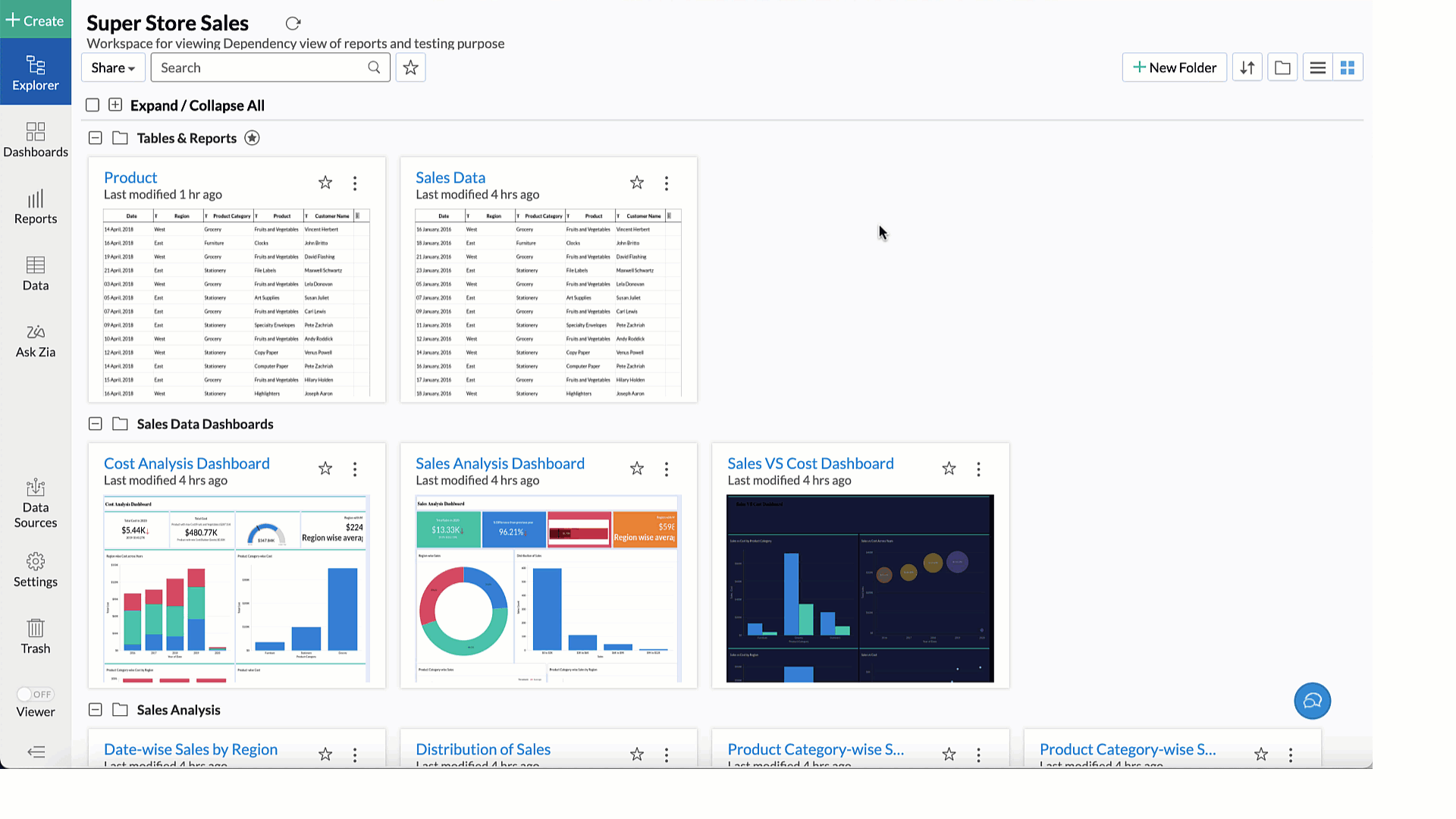 Dependency Details option for the views has been enhanced with the following items.

Views now include the Dashboards where the view is embedded.
Table includes immediate child table.
Query Table now includes multiple level parent tables and child tables.
Dependency details can be invoked from Explorer and Model Diagram .

Support to Import KML Files
Zoho Analytics now supports importing Keyhole Markup Language (KML) files as spatial data file for creating Geo visualization.
Prepare Data when Importing from Analytics Workspace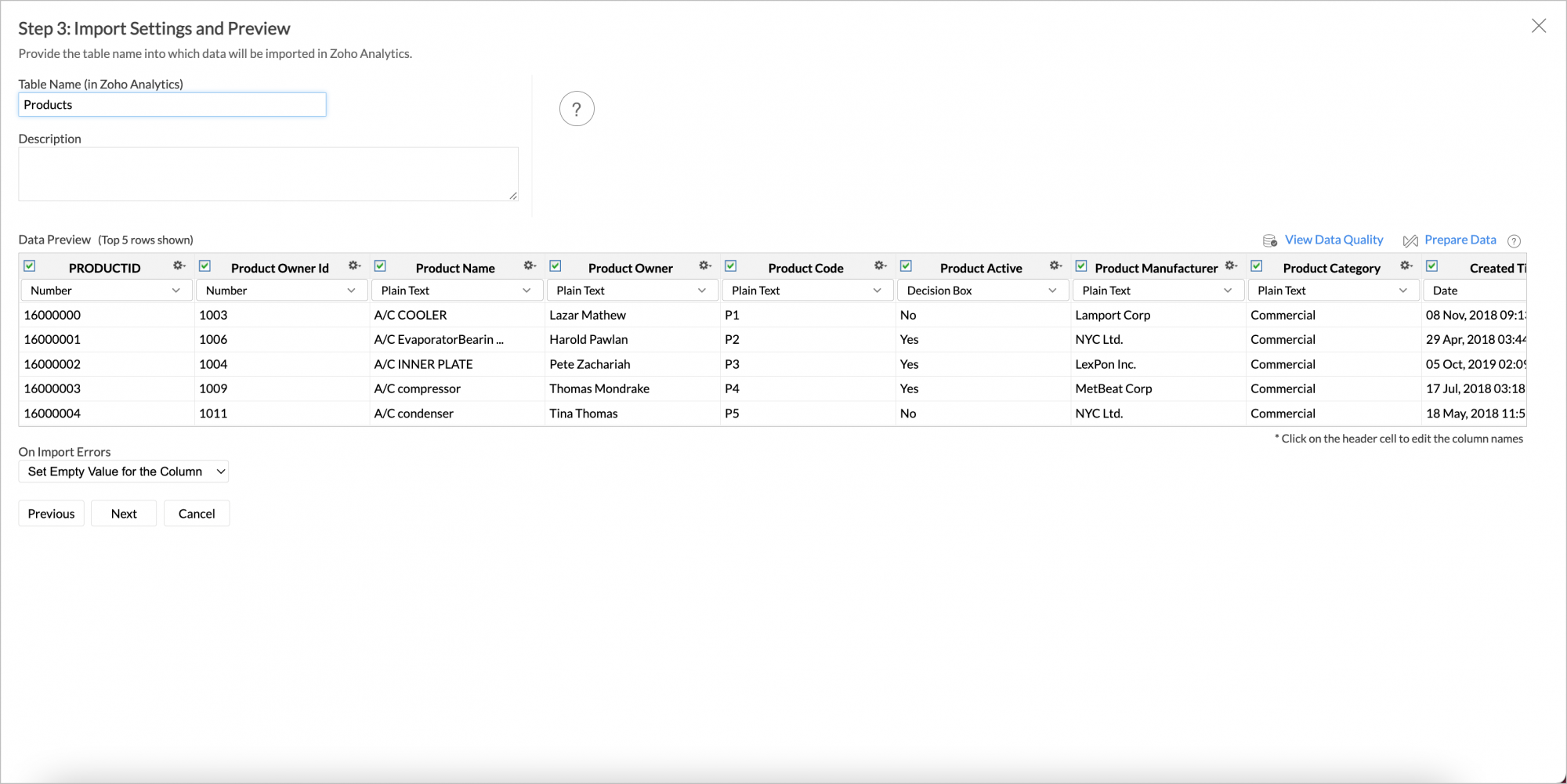 DataPrep functionalities are now available while importing from another Zoho Analytics workspace.

Data Snapshot History
In Data Snapshot, the history of when the snapshots were taken will be maintained only for 45 days now. Previously, it was available for 90 days.

Keyboard Support for Delete Operations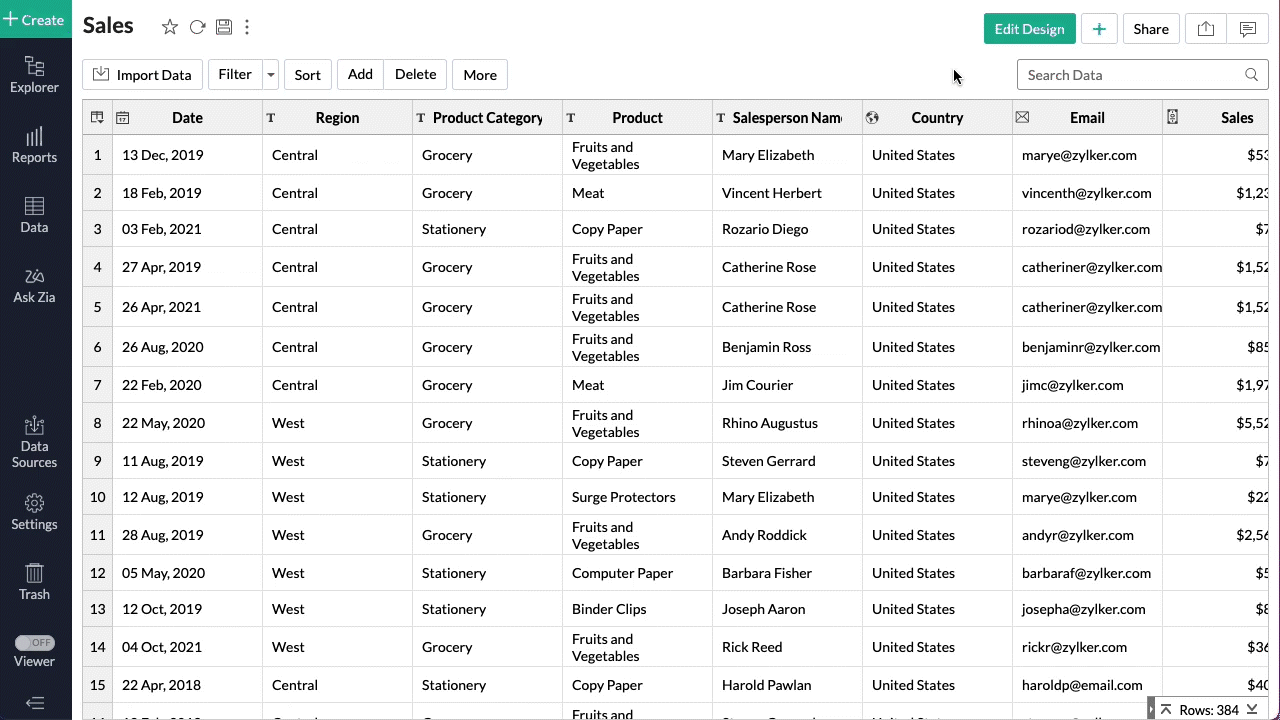 You can now delete rows and columns from tables using the keyboard delete option.