Trend Line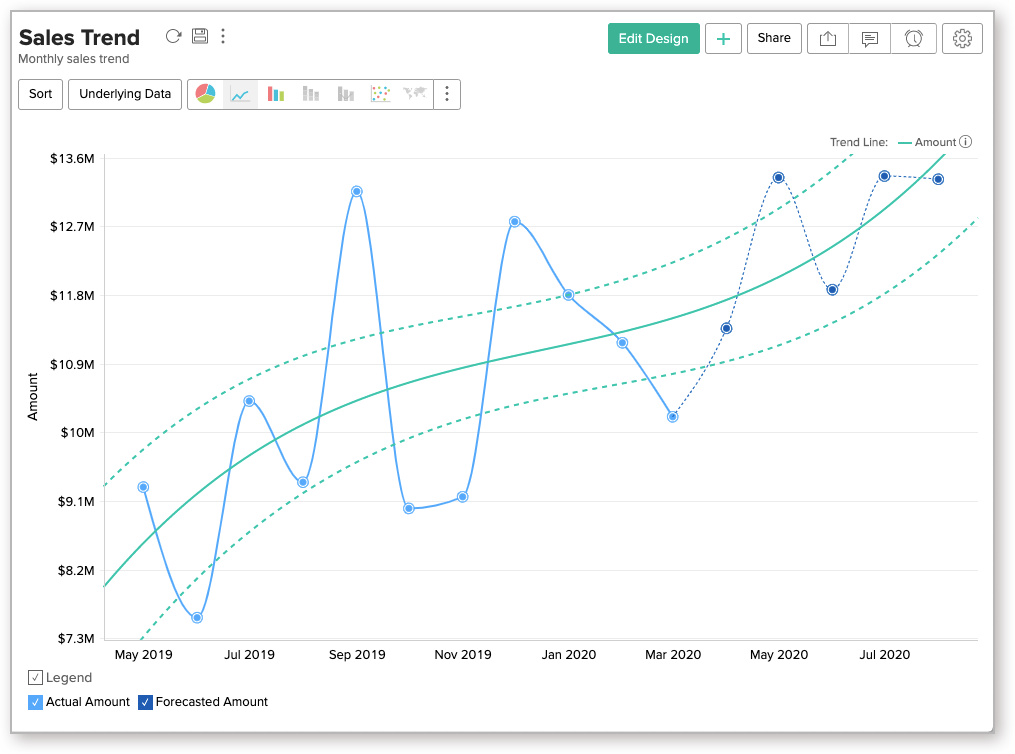 We are happy to announce that Zoho Analytics now supports plotting Trend Lines in your charts. Trend Lines are used to identify the trend present in your data. Zoho Analytics can plot the past and future trend in your time series or number series data.

Zoho Analytics provides five models to derive the Trend Line. They are Linear, Logarithmic, Exponential, Power, and Polynomial.

Click here to know more about Trend Lines.

Expand and Collapse Pivot View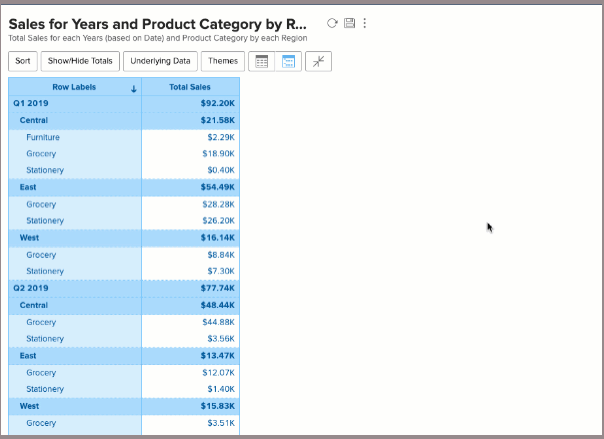 A new Expand/Collapse option is added in Pivot View. This is a handy feature that helps users to drill into the pivot data using expand/collapse option.

Users can now view the data in a hierarchical manner. i.e., they can view the higher group and gradually move to the groups within or do the reverse.

Click here to know more about Expand and Collapse option in Pivot View.

Date based Lookup Column


Now you can define a date column to be a lookup column too.

When reports are created on tables involving date lookup, Zoho Analytics will automatically derive the appropriate date function to be used to join the tables and generate the report.

Click here to know more about Lookup Column.