Hello Community,

Hope you're all doing good and staying safe. This new year we at Zoho Workplace, worked to provide you with new features and enhancements across Workplace applications.

Let's check them out!
Zoho Mail
Is the idea of booking a conference room for a team meeting in the midst of your hectic schedule tiring you? Don't worry. You can now check the availability of conference rooms in your organization and book them straight from Zoho Mail.

How often do you miss the mentions of your brand in a tweet or forget to reply to a message on your twitter handle? To help with this situation, we've integrated Zoho Social right within Zoho Mail to keep you posted about your messages, mentions, and much more while assisting you in increasing productivity.

Yes, you read that right. You can duplicate an existing filter to create a new one with few or more changes to it.

Zoho Mail now supports a new font: Zoho Puvi. Go to your System settings in Zoho Mail to try out the new font.

You can now set up Email forwarding rules in Zoho Mail Admin Console to manage the conditions to forward your organization's incoming emails. The configuration can be applied to the entire organization or to specified users.

Folder navigation made easy

At Zoho Mail, we always aim to make users' email experiences more organized and user-friendly in order to increase their productivity. With the folders drop-down menu on top of the email listing, folder navigation has been made easier while scrolling through the listing.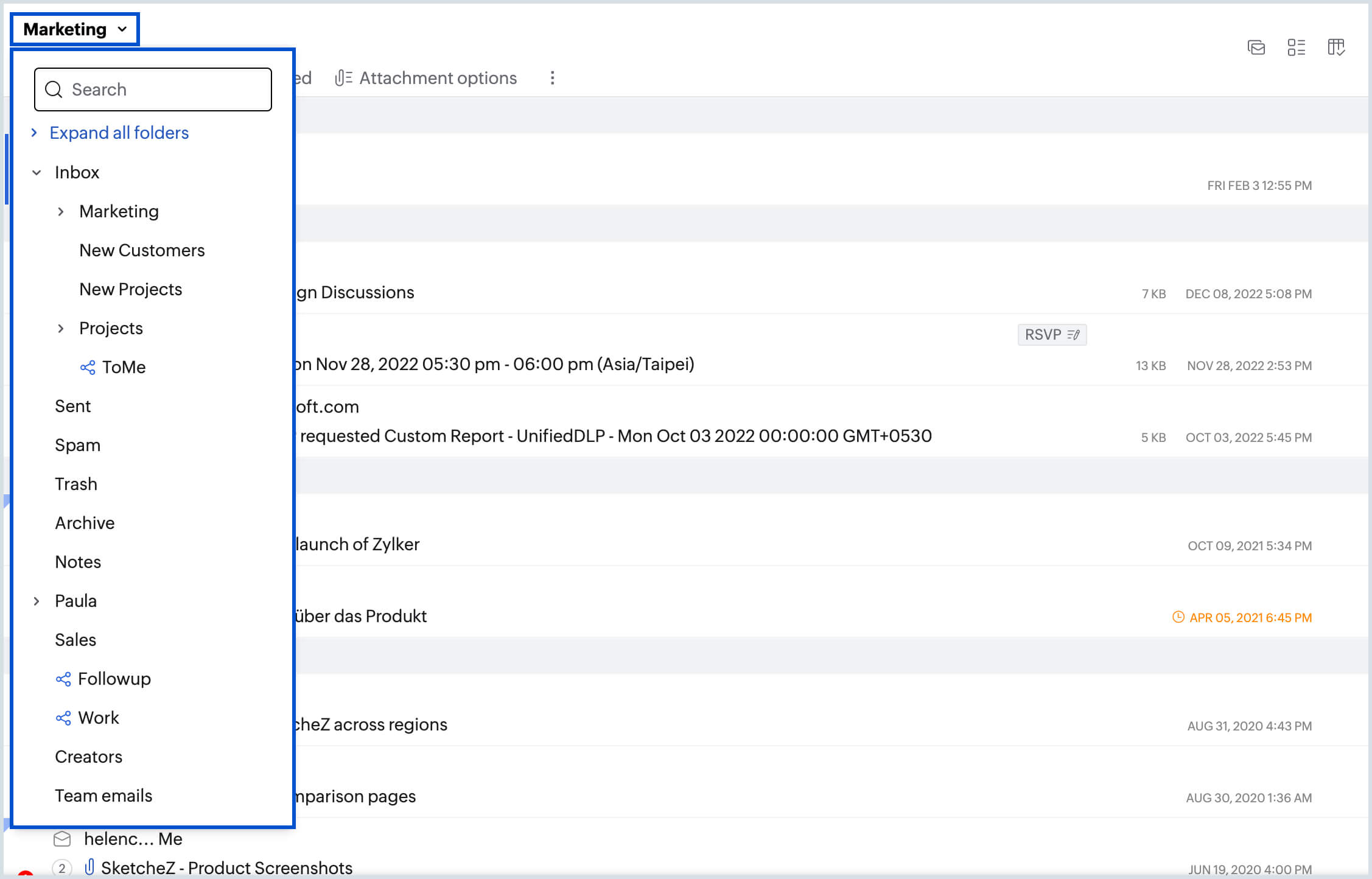 You can now customize the fields to be displayed in the Mail Logs section of Admin Reports.

Zoho Cliq
More customizable notifications

With the finer controls we have added to the notifications and sound settings in Cliq, you can now add custom notification sounds to reminders, group chat, and channel messages. This way, you can easily differentiate what message you've received from the notification sound.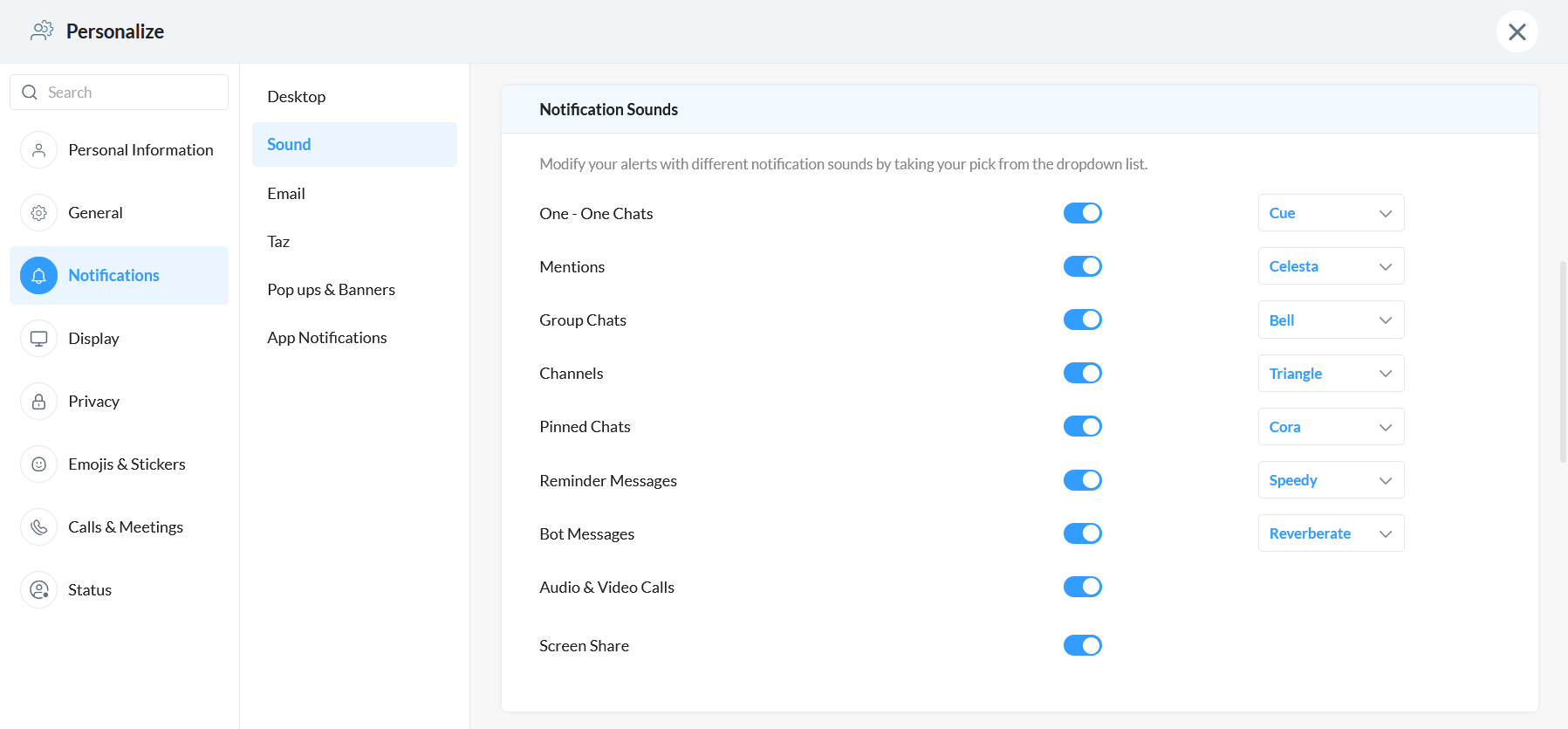 We have also added separate desktop notification controls for these as well.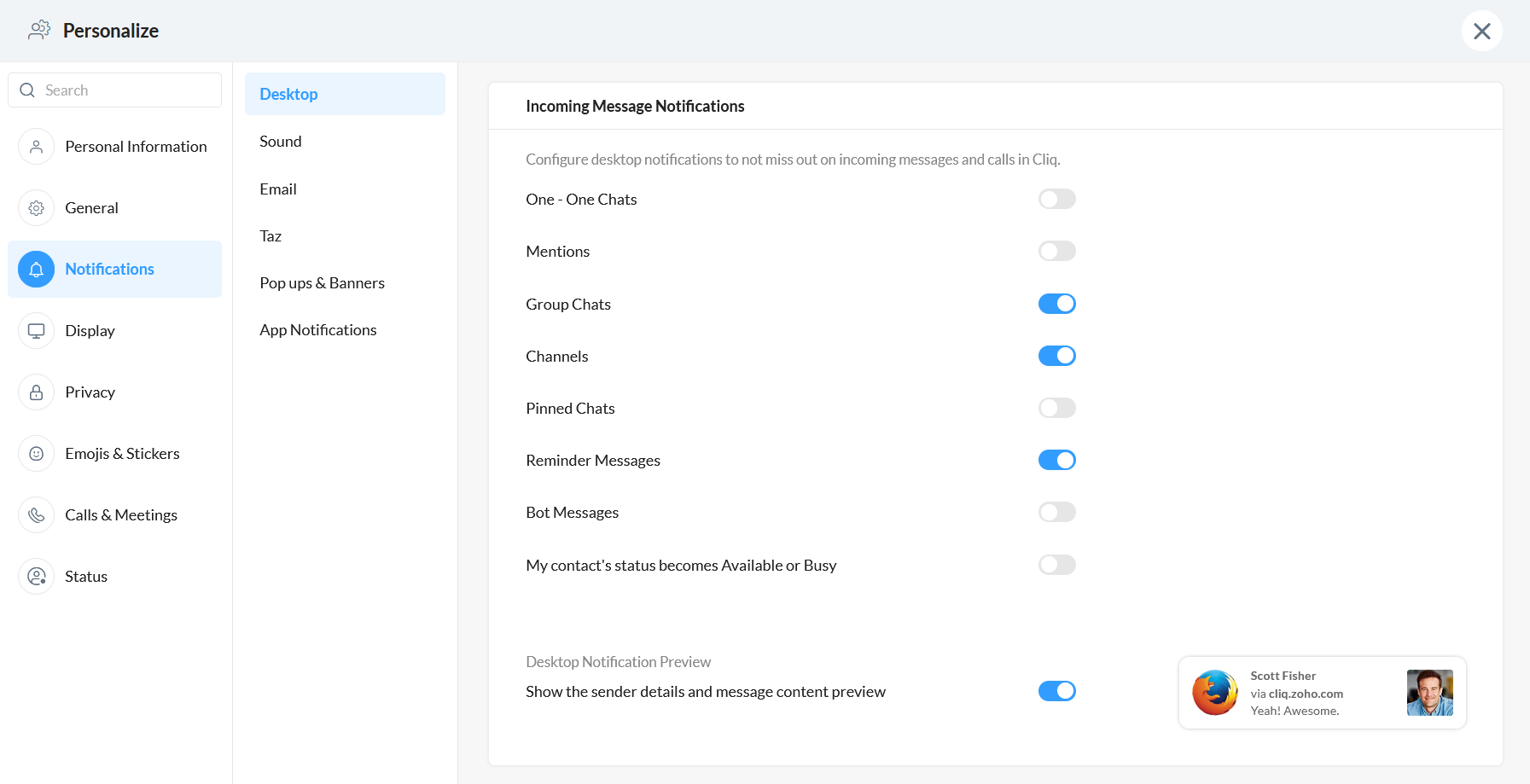 Zoho Connect
New and improved left-side menu

We've reimagined and redesigned the extended left-side menu of Zoho Connect with icons that give it a fresh, new-look and make navigation even easier. Be sure to
check it out!
Zoho Meeting
You can now have a unified calling and messaging solution for customer-facing teams from our online meeting software. Access calls inside Zoho Meeting with the click of a button. Both admins and super admins can click on the Calls tab or the Dialer icon in Zoho Meeting to enable the integration.

We've been working on a file-sharing feature for hosts and participants to share materials such as PDFs, PPTs, and videos during online meetings. While scheduling meetings, you can now attach materials from your computer, WorkDrive, or library.

Zoho Writer
Zoho Writer allows you to add citations and bibliographies to list the research materials that you referred to create your paper or thesis. You can also copy, edit, and delete a citation.

Try out these new features and enhancements, then share your feedback in the comments!