Hello!
With the Zoho Desk and Zoho Bookings integration, it's now faster for customer support teams to resolve customer issues through online meetings.
The best part is that it all happens inside Zoho Desk, meaning you don't have to switch between multiple apps.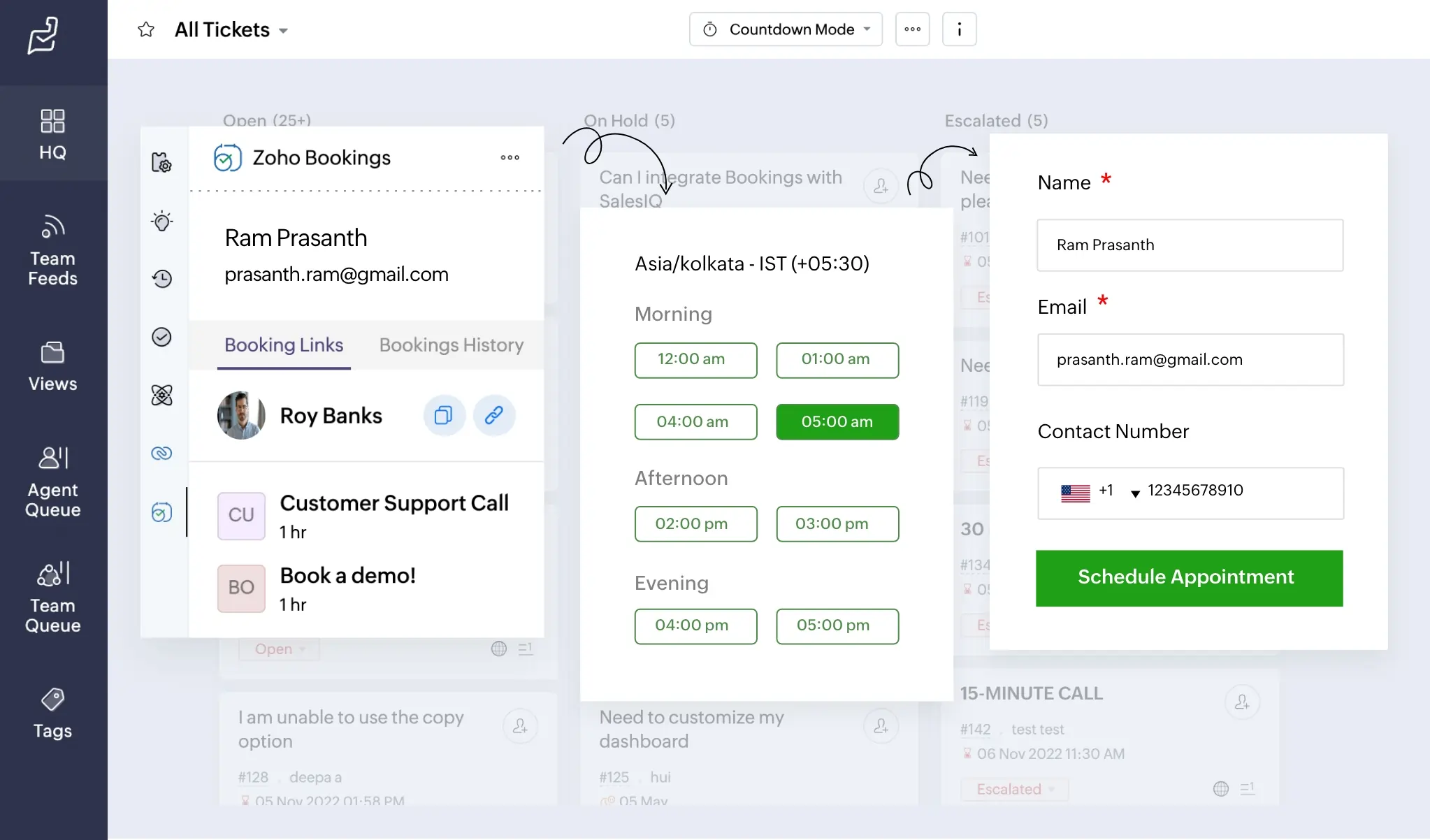 The integration makes it more convenient for businesses to:
Join us for the webinar on Wednesday, September 13th, 2023, as we explore more on providing valuable customer support with Zoho Desk and Zoho Bookings.
Register for the webinar here: https://meet.zoho.com/UH8S4LaXxZ
We are looking forward to seeing you there!