What are interactive forms?
Interactive forms are the ones which visitors can engage without any difficulty, providing them a user-friendly approach rather than the feel of paperwork. This
is essential to make the form filling experience smooth and effortless for your customers, resulting in more conversions. Create forms that can talk to your customers over a cup of coffee!
Tips to create effective interactive forms
Here are some tips to start building forms like a pro!

Instead of simple monotonous sentences, ask questions



When you ask questions, you communicate with your respondents and give them the impression that you are speaking to them in person. Ask questions the same way you would talk. Ensure that all your questions are clear, simple, and concise to avoid respondents making assumptions about your question.
Personalize the field names

You can use the
Rich Text
option in the Field label to include user responses in the upcoming field labels. Access the form fields in the Edit Field Label pop-up by clicking the merge icon and add them as you phrase the field label.
As a result, field labels change dynamically based on your customer responses.
Motivate users to submit your form by presenting your cause or showcasing your best offers in the form description
Look at it from your customers' shoes and provide a reason to their question - why should I fill this form?
Create multi-page forms and redirect respondents only to the relevant pages

Break your long form into different sections and keep the sections in separate pages using the
Page Break
field. This gives a simplified and organized form-filling experience to your respondents.
If you have sections that may be irrelevant to different customers, save their time by only showing them what they require by configuring the
Page Rules.
Use pictures to reflect your brand and products
A brand is something that should give customers a sense of homecoming every time they decide to come back to it. With that in mind, a logo is the face of your brand. It solidifies your brand's presence with its potential to be anywhere and everywhere.
Personalize the look of your form and
include your brand logo
in your form.
Want to showcase or market your products? Use the actual images of your products so that your customers know what they are buying. Remember a picture is worth a thousand words!
Guide your respondents in filling out the form
Use
custom messages
and provide descriptions for each field to give instructions or hints to your respondents and make their form-filling experience hassle free!
Share forms in the native language of your target audience
Make sure your target audience is more inclined to respond positively when they can understand the questions in your form and provide appropriate responses. Share forms in multiple languages using the
Language Translation
feature in Zoho Forms.
Acknowledge customers for their response and send them confirmation emails/SMS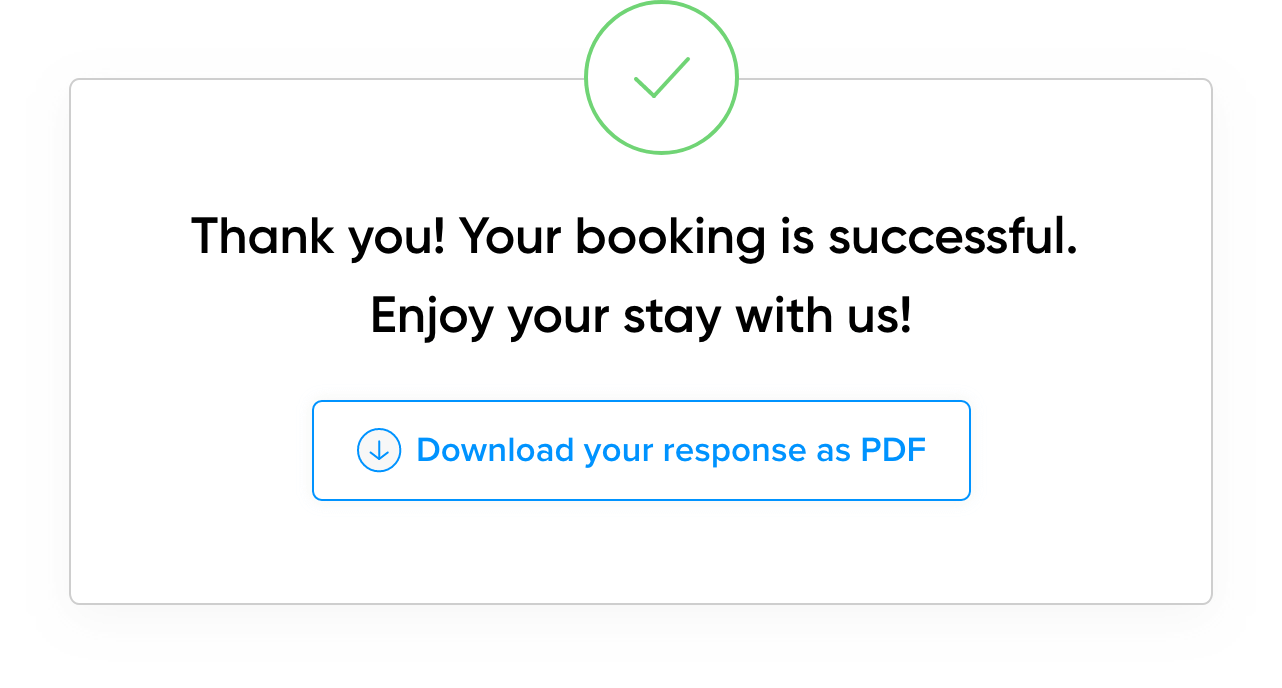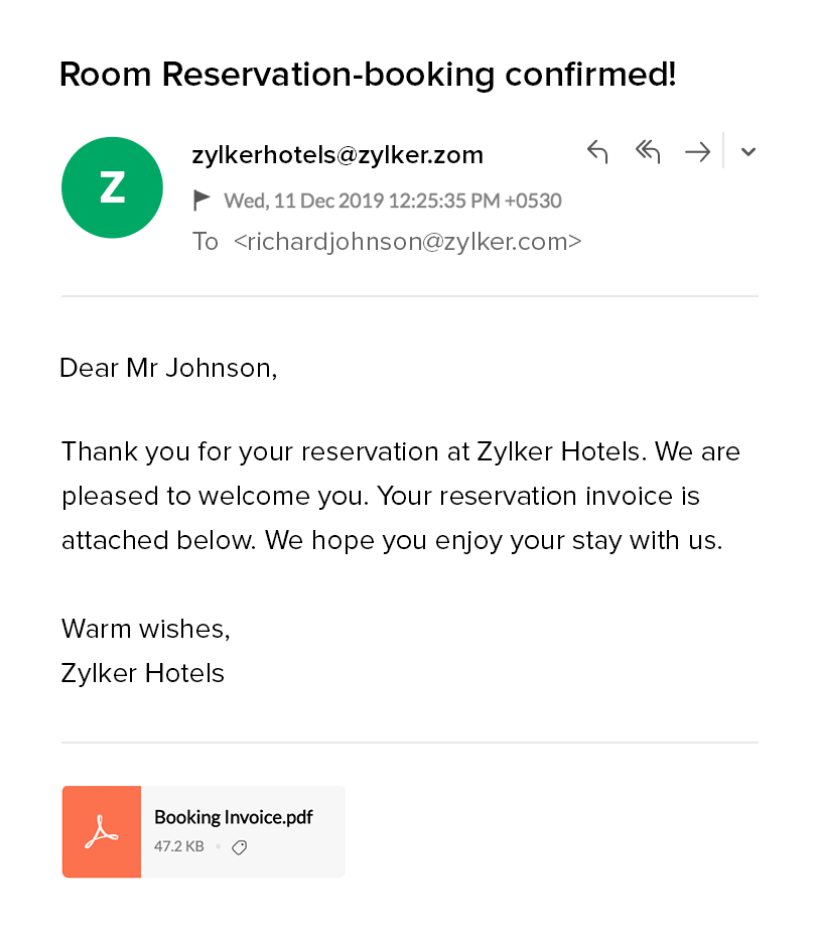 Configure a
Thank You page
and customize it to suit your needs. You could include the PDF copy of form response and provide a link to your website to nurture leads.
In addition to this, you can configure to send confirmation emails and SMS to your respondents with the details of their responses such as the order IDs or Patient IDs (using the
Unique ID
field).
---
Get Started with Interactive Forms Now!

Use our fully customizable, ready-to-use responsive
form templates
and make your forms interactive right away!